The Skyscraper Museum is devoted to the study of high-rise building, past, present, and future. The Museum explores tall buildings as objects of design, products of technology, sites of construction, investments in real estate, and places of work and residence. This site will look better in a browser that supports web standards, but it is accessible to any browser or Internet device.
The Skyscraper Museum
in the GARMENT DISTRICT
URBAN FABRIC: Building New York's Garment District
A FREE EXHIBITION at 1411 Broadway, corner of 40th St.
August 5, 2013 - October 31, 2013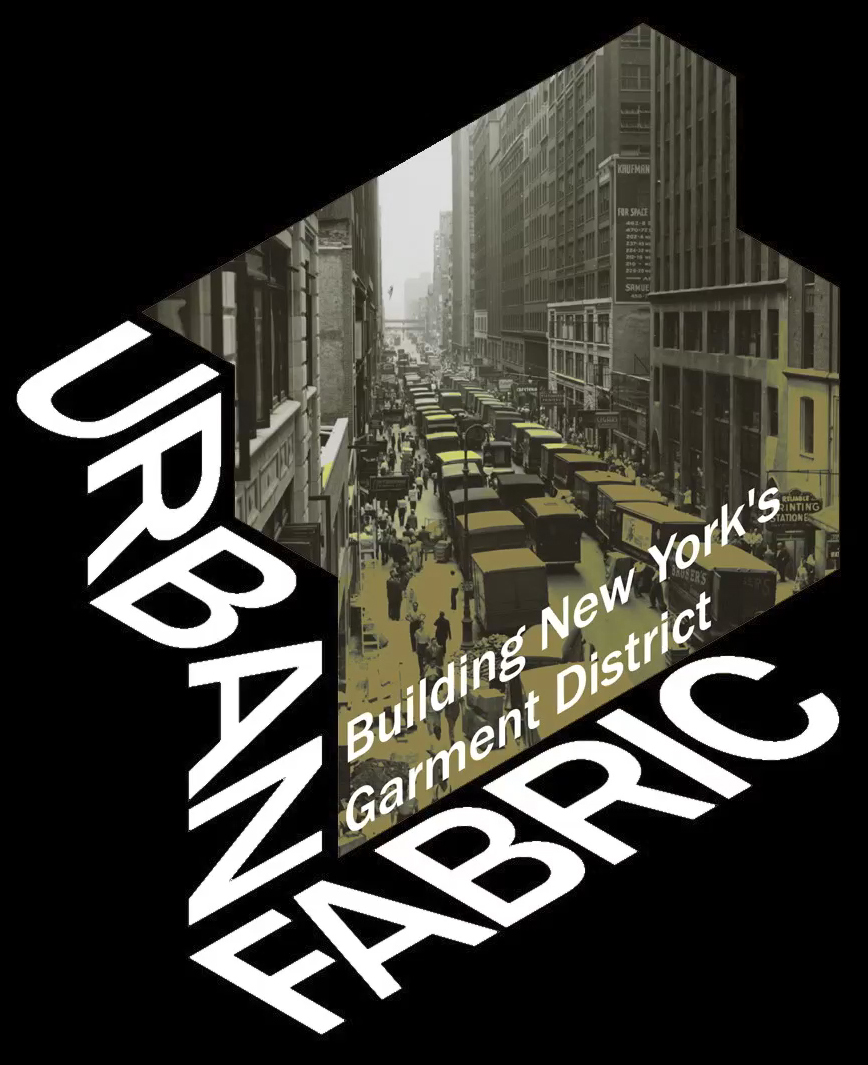 Once home to the largest concentration of skyscraper factories in the world and more than 100,000 manufacturing jobs, New York's historic Garment District has changed dramatically in the past 50 years, but remains one of the city's most authentic neighborhoods. Constructed almost entirely in the boom decade from 1921-1931, the "Art Deco" district contains more than 125 stepped-back "loft" buildings that took the pyramidal forms dictated by the city's then-new zoning law.
From August 5 through October 31, The Skyscraper Museum is presenting a FREE exhibition on the architecture and urban history of the Garment District in a pop-up space at 1411 Broadway. The installation reprises the exhibition The Skyscraper Museum originated last year in its lower Manhattan gallery. View full record of that exhibit in a virtual format.
The guest curator for the exhibition is Andrew S. Dolkart, the James Marston Fitch Professor of Historic Preservation at Columbia University's Graduate School of Architecture of Architecture, Planning and Preservation.
For the donation of the retail space at 1411 Broadway, the Museum is grateful to CALLAHAN CAPITAL PARTNERS. For assistance throughout the project, The Skyscraper Museum recognizes the FASHION CENTER BID and its President Barbara Blair Randall.
URBAN FABRIC: Building New York's Garment District is presented with the generous support of ADAMS & COMPANY, LLC.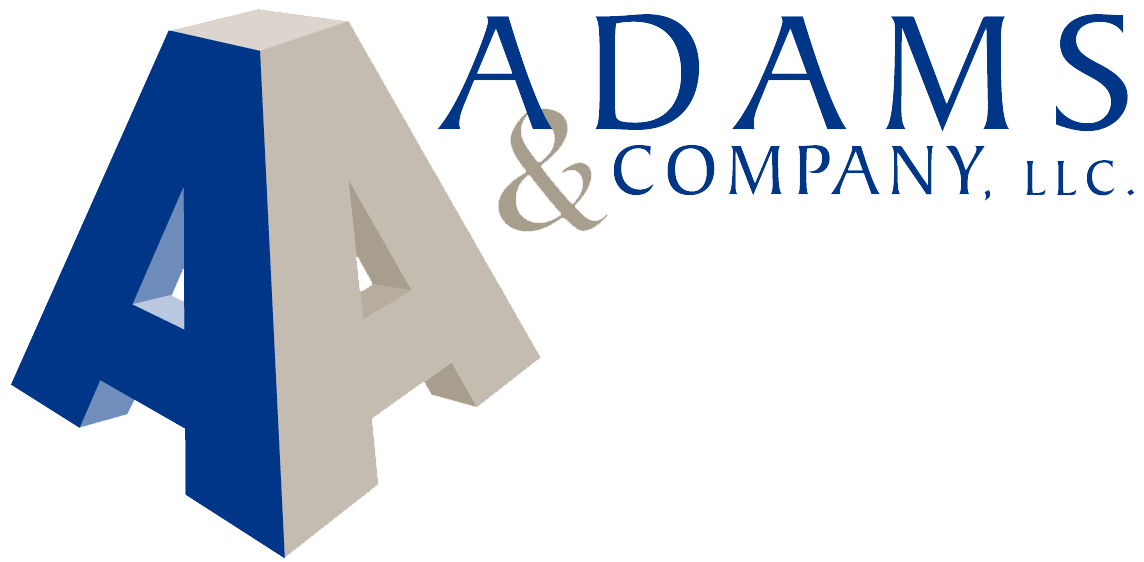 The Skyscraper Museum also gratefully acknowledges the support of
THE KAUFMAN ORGANIZATION and NEWMARK HOLDINGS.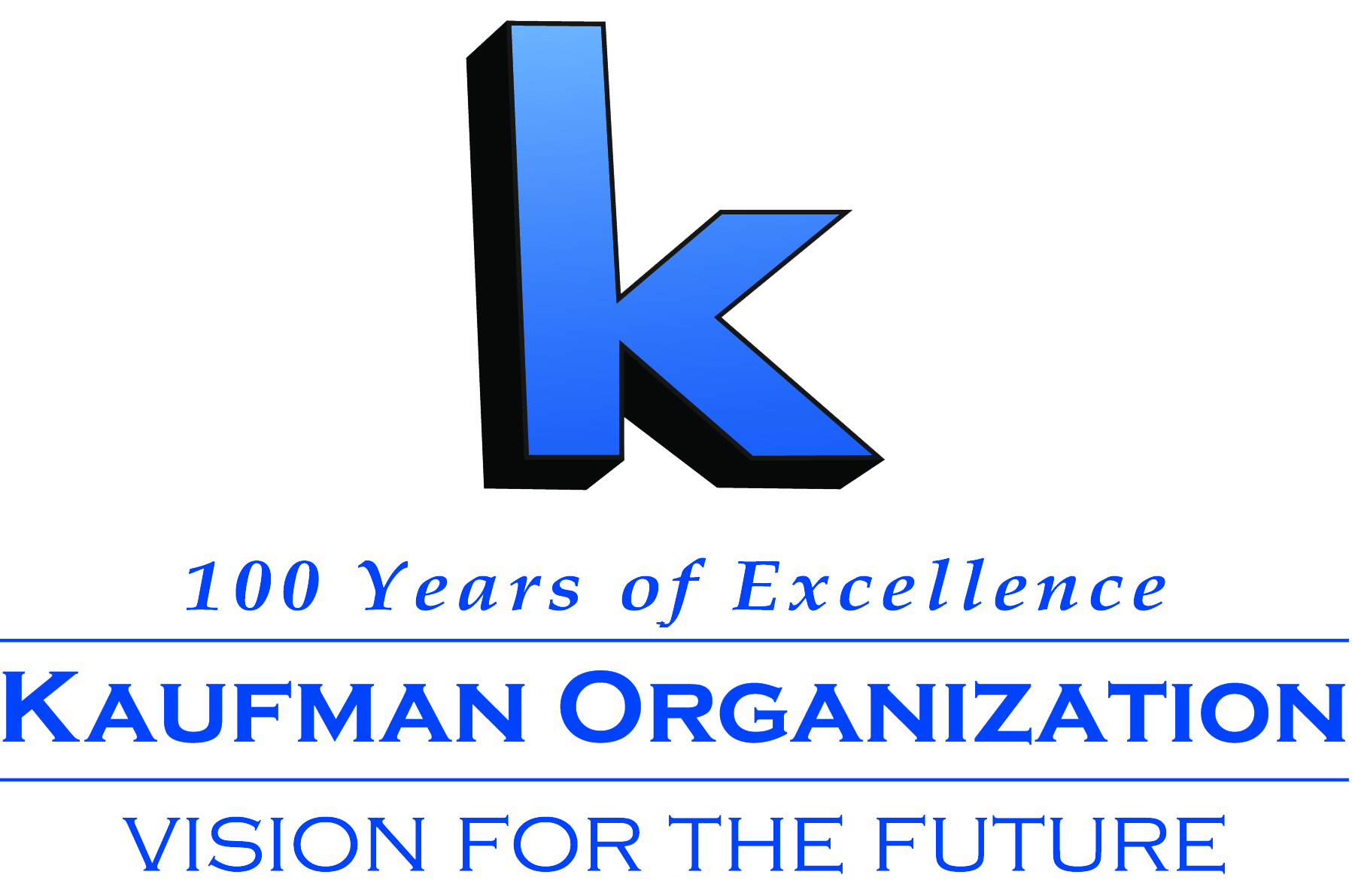 URBAN FABRIC was first presented at THE SKYSCRAPER MUSEUM in lower Manhattan from 7.25.2012 - 2.17.2013. The exhibit was guest-curated by Andrew S. Dolkart, James Marston Fitch Associate Professor of Historic Preservation, Columbia University GSAPP.
The Leon Levy Foundation provided major support for the original exhibition.
Installation and graphic design for both the downtown and the Garment District venues were created by COOPER JOSEPH STUDIO.
Thanks to FABRIC CZAR for donating the fabric for the installation.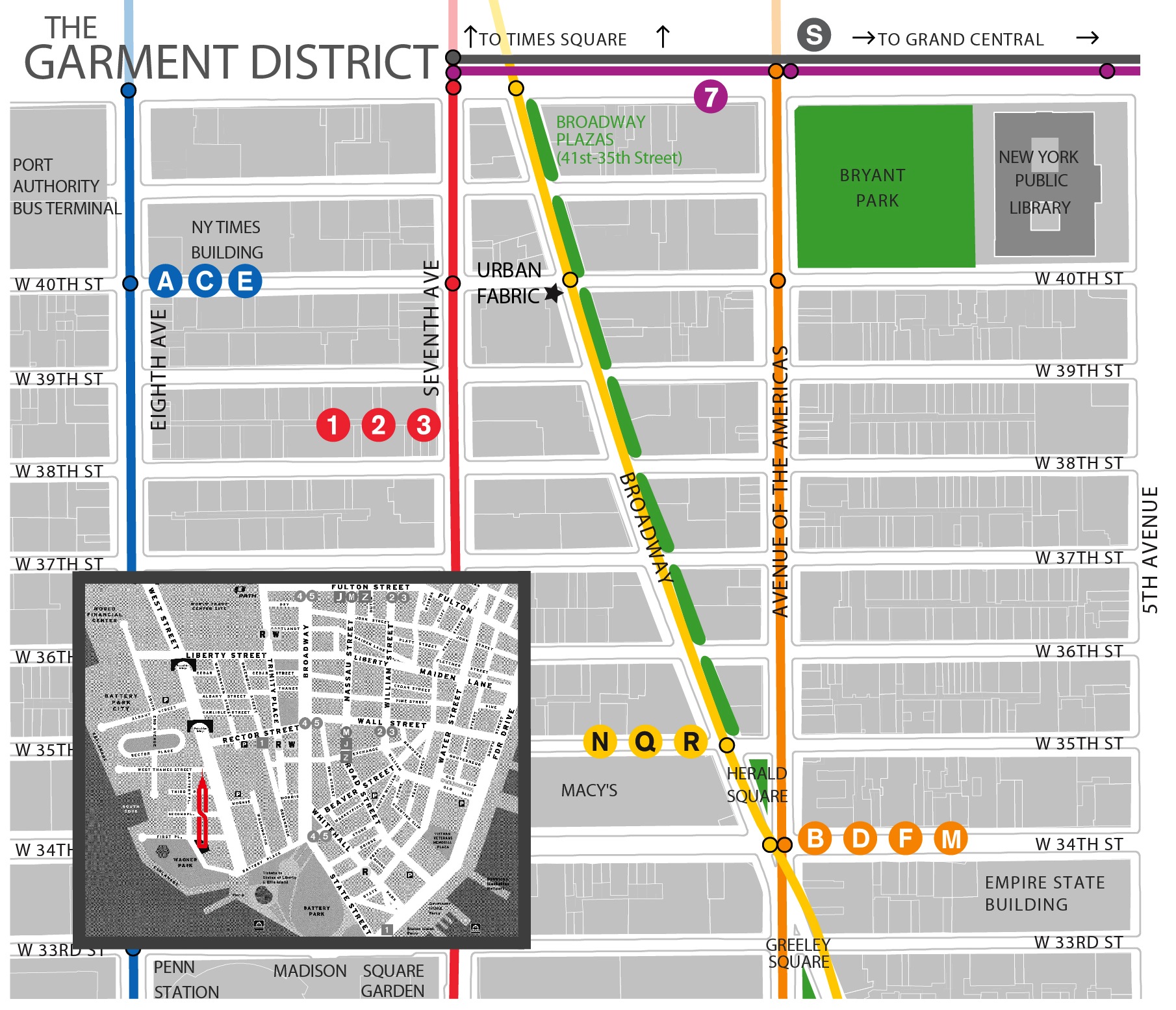 For directions to The Skyscraper Museum's Downtown location click here.
Urban Fabric is supported, in part, by public funds from the New York City Department of Cultural Affairs in partnership with the City Council.

Urban Fabric is made possible by the New York State Council on the Arts with the support of Governor Andrew Cuomo and the New York State Legislature.