The Skyscraper Museum is devoted to the study of high-rise building, past, present, and future. The Museum explores tall buildings as objects of design, products of technology, sites of construction, investments in real estate, and places of work and residence. This site will look better in a browser that supports web standards, but it is accessible to any browser or Internet device.
Andrew Alpern Book Talk
The Dakota: A History of the World's Best-Known Apartment Building

Princeton Architectural Press, 2015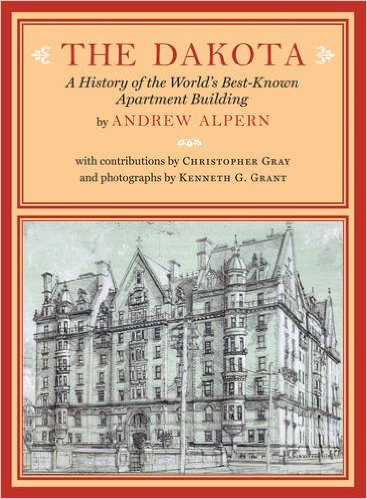 Built more than 130 years ago, New York's first true luxury apartment house, the Dakota, is still the gold standard against which all others are weighed. Historian Andrew Alpern recounts how Singer sewing magnate Edward Clark erected a building luxurious enough to coax the wealthy from their mansions downtown to ultra-modern living on the former swamplands of the Upper West Side. Redrawn plans, published here for the first time, show how Clark created glamorous apartments that made life under a shared roof as acceptable in Manhattan as in Europe's grand capitals, revolutionizing apartment life in New York City. This internationally renowned building is now accessible to us all—at least in print, if not in its ultra-private, well-guarded reality.
Andrew Alpern is a much-published architectural historian, architect, and attorney. A preëminent expert on historic apartment houses, he has authored nine prior books on the subject, as well as scores of articles. Since 2002 Alpern has served as general counsel and chief compliance officer for an SEC-registered investment adviser firm. He has been a resident of Manhattan since 1938.
Visit our Programs Archive Video Index!
The exhibitions and programs of The Skyscraper Museum are supported by public funds from the New York City Department of Cultural Affairs and the New York State Council on the Arts, a State Agency.