The Skyscraper Museum is devoted to the study of high-rise building, past, present, and future. The Museum explores tall buildings as objects of design, products of technology, sites of construction, investments in real estate, and places of work and residence. This site will look better in a browser that supports web standards, but it is accessible to any browser or Internet device.
Tuesday, April 7, 2015 6:30-8 pm

Marta Gutman Book Talk
A CITY FOR CHILDREN:
WOMEN, ARCHITECTURE, AND THE CHARITABLE LANDSCAPES
OF OAKLAND, 1850-1950
University of Chicago Press, 2014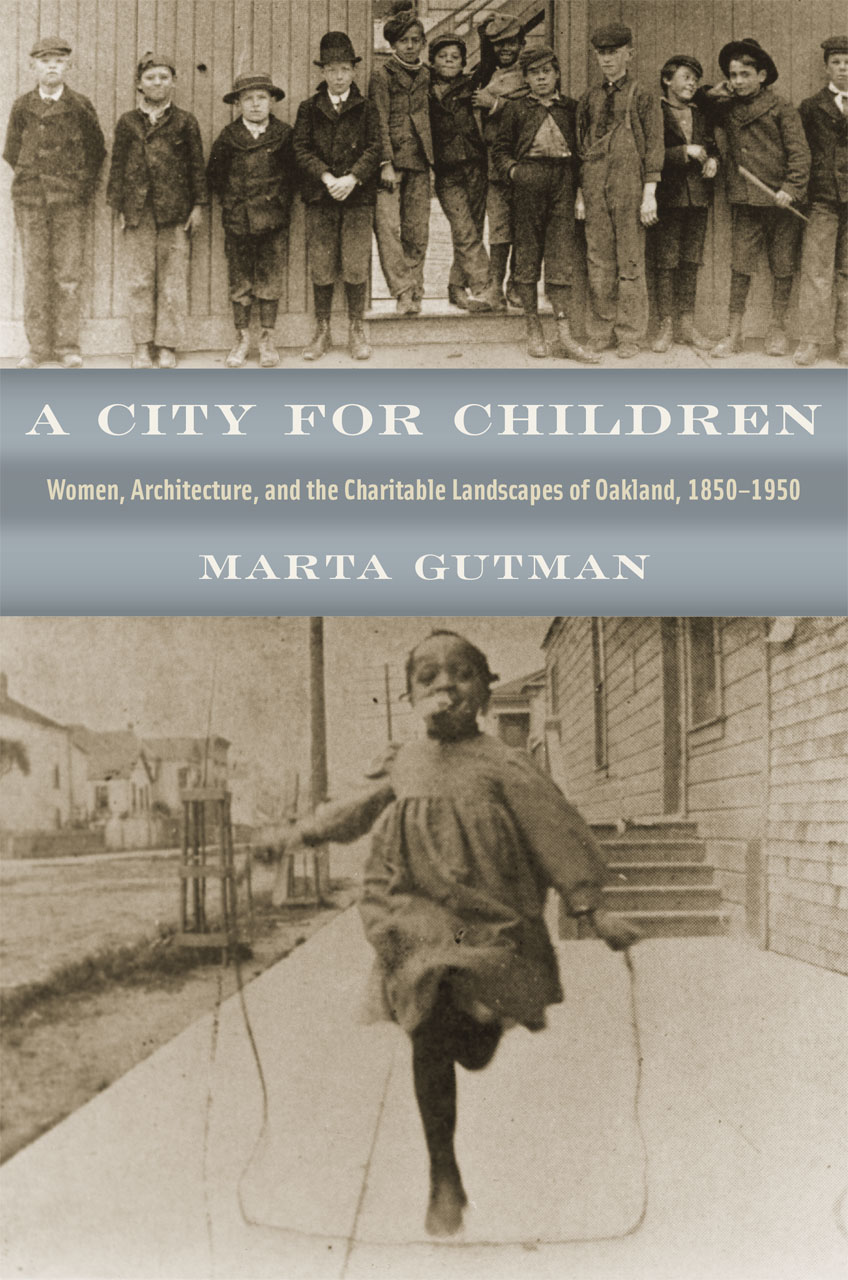 In her path-breaking study of everyday architecture and 19th- and early 20th-century urban reformers who were women, Marta Gutman focuses on the use and adaptive reuse of everyday buildings in Oakland, California, to make the city a better place for children. She explores the ways in which women turned private houses in Oakland into orphanages, kindergartens, settlement houses, and day care centers, and in the process built the charitable landscape. These urban transformations created a network of places critical for the betterment of children, families, and public life. Spanning one hundred years of history, A City for Children provides a compelling model for building urban institutions and demonstrates the central role children, women, charity, and the built environment play in our understanding of modern cities.
Marta Gutman is associate professor of architectural and urban history at the Spitzer School of Architecture, City College of New York and visiting professor of art history at the Graduate Center, City College of New York, as well as an editor for Designing Modern Childhoods. She is a licensed architect.
Visit our Programs Archive Video Index!
The exhibitions and programs of The Skyscraper Museum are supported by public funds from the New York City Department of Cultural Affairs and the New York State Council on the Arts, a State Agency.