The Skyscraper Museum is devoted to the study of high-rise building, past, present, and future. The Museum explores tall buildings as objects of design, products of technology, sites of construction, investments in real estate, and places of work and residence. This site will look better in a browser that supports web standards, but it is accessible to any browser or Internet device.
Tuesday, April 18, 2017 6:30-8:00 pm

John Freeman Gill Book Talk
The Gargoyle Hunters

Penguin Random House, 2017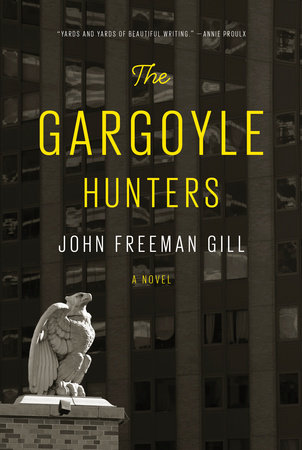 Hilarious and poignant, the book is a love letter to a vanishing city and a deeply emotional story of fathers and sons. Intimately portraying New York's relationship with time, the novel presents the mystery of a brazen and seemingly impossible architectural heist— the theft of an entire historic Manhattan building. Through the voice of thirteen-year-old Griffin Watts, Gill implores readers to look at New York with a new perspective. The Washington Post writes, "After a few chapters with Watts, it's impossible not to turn your gaze toward the sky. You'll never look at the Woolworth Building the same way again."
John Freeman Gill is a long time New York Times contributor as well as the architecture and real estate editor of Avenue magazine. His work has also appeared in The Atlantic, The New York Times Magazine, The New York Observer, The Washington Monthly, The International Herald Tribune, the website of New York magazine, Premiere, the New York Times op-ed page, and The New York Times Book Review.
Visit our Programs Archive Video Index!
The exhibitions and programs of The Skyscraper Museum are supported by public funds from the New York City Department of Cultural Affairs and the New York State Council on the Arts, a State Agency.