The Skyscraper Museum is devoted to the study of high-rise building, past, present, and future. The Museum explores tall buildings as objects of design, products of technology, sites of construction, investments in real estate, and places of work and residence. This site will look better in a browser that supports web standards, but it is accessible to any browser or Internet device.
SHANGHAI SKYLINE
Lecture Series, Fall 2009

In conjunction with its exhibition CHINA PROPHECY, The Skyscraper Museum presents a lecture series that explores in depth--and height--the sensational growth of Shanghai's skyline over the past three decades.
CLICK BELOW FOR FULL VIDEO COVERAGE OF EACH PROGRAM
OCTOBER 13 | "A thousand mile journey...": Starting an Asian Practice
OCTOBER 20 | Gensler's Shanghai Tower: Design Development of China's Tallest Tower*

OCTOBER 27 | KPF in Shanghai: Skyline and Streetscape

NOVEMBER 10 | SOM in Shanghai: Jin Mao and Beyond

NOVEMBER 24 | Preserving Shanghai: Modernizing Urban Identity


*Click here for Asia Society's coverage on this program!
OCTOBER 13, 6:00 PM

The Museum of Jewish Heritage, 36 Battery Place
"A thousand mile journey begins with a single step"
Starting an Asian Practice
1.5 CEUs available
Tomorrow Square in Puxi

courtesy Staffan Holgersson





Moderator
Robert Ivy Editor in Chief,
Architectural Record

Speakers
Bruce S. Fowle Founder and Senior Partner, FXFOWLE
Timur F. Galen Managing Director, Goldman Sachs Group, Inc.
James von Klemperer FAIA, Principal,
Kohn Pedersen Fox
John C. Portman III Vice Chairman, Portman Holdings, and CEO,
John Portman & Associates
David Scott Chairman of the Council on Tall Buildings and Urban Habitat, and Principal, Arup



In the recession of the 1990s, and even before, savvy American and New York-based architects and engineers cultivated Asian commissions and established important client relationships that continue today. A panel of principals who pioneered their Asian practices recount the circumstances of their early commissions, illustrate recent projects, and reflect on the relevance for today.
OCTOBER 20, 6:30 PM

The Lila Acheson Wallace Auditorium, Asia Society
725 Park Avenue (at 70th Street)
Gensler's Shanghai Tower
Design Development of China's Tallest Tower
1.5 CEUs available
Click here for Asia Society's coverage on this program!
A Twenty-First Century Tower

courtesy Gensler



Speakers
Jun Xia Regional Design Director, Gensler (Shanghai)
Dennis Poon P.E. Managing Principal, Thornton Tomasetti
Douglas Mass President and Principal-in-Charge, Cosentini Associates

With the municipal government as a client partner, the 632-meter Shanghai Tower clearly asserts the city's ambitions and commitment to high-rise urbanism. Gensler won a competition for this super-tall program with a spiraling form and double-skin facade that emphasizes sustainable values, which will overtop the adjacent SWFC by more than 400 feet and is planned for completion in 2014.
OCTOBER 27, 6:30 PM

The William and Anita Newman Vertical Campus, Baruch College
55 Lexington Avenue (at 24th Street): 14th Floor, Room 220
KPF in Shanghai
Skyline and Streetscape
1.5 CEUs available
Opened in August 2008, the 101-story SWFC currently crowns the Pudong skyline and ranks as the world's third tallest skyscraper. Other major projects in KPF's significant Shanghai portfolio will be illustrated in a survey by the firm's leading principals.
NOVEMBER 10, 6:30 PM

The William and Anita Newman Vertical Campus, Baruch College
55 Lexington Avenue (at 24th Street): 14th Floor, Room 220
SOM in Shanghai
Jin Mao and Beyond
1.5 CEUs available
Diagram of Jin Mao showing section and plans

courtesy SOM



Speakers
William F. Baker Structural and Civil Engineering Partner,
Skidmore, Owings & Merrill
Ross Wimer Design Partner,
Skidmore, Owings & Merrill

The pagoda-like profile of the 88-story Jin Mao tower, completed in 1999, was meant to assert the arrival of China and Shanghai on the world stage of global business and architectural culture. The innovative structural core created one of the most dramatic skyscraper interiors to date. SOM structural engineer Bill Baker describes the design and construction of Jin Mao, and architect Ross Wimer, designer of SOM's most recent Shanghai high-rises, places the firm's work in a fifteen-year context.
NOVEMBER 24, 6:30 PM

The William and Anita Newman Vertical Campus, Baruch College
55 Lexington Avenue (at 24th Street): 14th Floor, Room 220
Preserving Shanghai
Modernizing Urban Identity
1.5 CEUs available
Aerial of Xintiandi

courtesy Studio Shanghai



Moderator:
Clifford Pearson, Deputy Editor,
Architectural Record

Speakers
Benjamin Wood AIA, Principal, Studio Shanghai
William G. Tung Managing Director, Asia Pacific, Rockefeller Group Development Corporation

The wholesale demolition of Shanghai's traditional low-rise lane housing has slowed, if not ceased, and a debate has emerged over preservation versus adaptive reuse. The catalyst for the latter was the phenomenally successful Xintiandi, the design of Ben Wood and the enlightened Hong Kong developer Vincent Lo, which reconfigured several blocks of shikumen housing into an urbane complex of shops, restaurants, entertainment, and modern offices.
Shanghai's major example of preservation and reuse is the Bund, the famous waterfront skyline of the imposing banks and financial institutions of the concessions period. Most have been restored to business use after decades of decline, but others have been transformed into multi-story retail, restaurants, and clubs, creating a unique up-scale mixed-use district. The key to this redevelopment planned by the city is Waitanyuan or 'Origin of the Bund', a historic area of handsome institutional structures dating from 1900-1933 centered around the former British Consulate grounds. Leading this effort, known as Rockbund, is William Tung of the New York-based Rockefeller Group International, who will report on the project.

Rockbund Rendering

courtesy Rockefeller Group International
William F. Baker
S.E., C.E, P.E., FASCE, FIStructE, STRUCTURAL AND CIVIL ENGINEERING PARTNER, SKIDMORE, OWINGS & MERRILL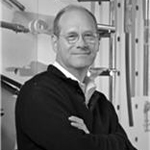 Bill Baker is the partner in charge of Structural and Civil Engineering for the Chicago office of Skidmore, Owings & Merrill LLP. His approach to structural engineering seeks to integrate form, function, and aesthetics. Since joining the firm in 1981, Mr. Baker has worked on a broad range of engineering projects including designing structural systems for supertall buildings, to smaller, specialized structures and engineering collaborations with artists.
Mr. Baker developed the structural system for the Burj Dubai, which is known as the world's tallest building, topping out at 2,683.7 feet in January 2009. His recent completed projects include the long span structure of the Virginia Beach Convention Center and the glass cable-net entrance pavilion of the General Motors Renaissance Center in Detroit, Michigan.
In addition to his work at SOM, Mr. Baker frequently lectures on a variety of structural and civil engineering topics within the U.S. and abroad.
Click here to see William Baker's lecture as part of The Skyscraper Museum's 2006 "Green Teams" sustainability lecture series.


Bruce S. Fowle
FAIA, LEED, SENIOR PARTNER, FXFOWLE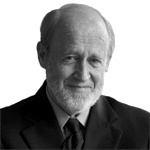 Architect Bruce Fowle co-founded FXFOWLE in 1978 and has since guided the firm to international recognition for excellence in design and environmental responsibility. Mr. Fowle's design leadership continues to shape many of the firm's most recognized projects, ranging from high-rise, multi-use complexes to cultural institutions and private homes.
Mr. Fowle's current commissions include a new dormitory for the Berkshire School, the expansion of the Jacob K. Javits Convention Center (in association with A. Epstein & Sons, International), a new LEED Platinum headquarters building for SAP Americas in Pennsylvania, and a carbon-neutral museum celebrating the historic Housatonic River in Pittsfield, Massachusetts.


Click here to see Bruce Fowle's lecture as part of The Skyscraper Museum's 2006 "Green Teams" sustainability lecture series.


Timur F. Galen
MANAGING DIRECTOR OF OPERATIONS & FINANCE, GOLDMAN SACHS GROUP INC.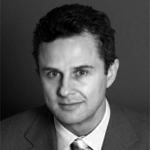 Timur Galen is global head of Corporate Services and Real Estate and is a member of FirmCom, FedCom and the Diverse Business Engagement Committee. Mr. Galen joined the firm as a vice president in 2002 and was named managing director in 2003 and partner in 2008. Prior to joining the firm, Mr. Galen worked as an executive with the Walt Disney Corporation and Reichmann International, L.P. A registered architect, he completed his design apprenticeship with Venturi & Scott Brown and Maki and Associates. A trustee of MASS MoCA and a director and treasurer of the Forum for Urban Design, Mr. Galen is also a director and executive committee member of the Alliance for Downtown New York and vice chair of the Lower Manhattan Cultural Council.
Robert Ivy
FAIA, EDITOR-IN-CHIEF, ARCHITECTURAL RECORD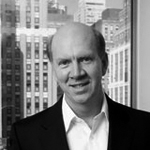 Robert Ivy, FAIA, is an architect, writer, and editor. Since becoming Editor in Chief of Architectural Record, the magazine has grown to become the world's largest professional architectural publication, encompassing both print and the Web. A frequent spokesperson for the profession, he travels extensively for the magazine and has broadened its coverage to include more international projects. In 2003, Mr. Ivy was named Vice President and Editorial Director of McGraw-Hill Construction Publications.

James von Klemperer
FAIA, PRINCIPAL, KOHN PEDERSEN FOX ARCHITECTS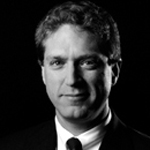 James von Klemperer has been responsible for the design of major commissions throughout North America, Europe, and Asia. He has completed award-winning projects in New York City, including the Daniel Patrick Moynihan United States Courthouse and 640 Fifth Avenue. Mr. von Klemperer's work in China includes Plaza 66 in Shanghai and ZhongGuanCun West, in Beijing. Currently, he is working on Jing An, a mixed-use complex in Shanghai and the master plan for New Songdo City, a 1,500 acre Free Trade Zone in Korea. An ambitious and programmatically diverse development, Songdo includes residential, office, retail, convention center, academic, healthcare, civic, cultural, and other facilities.
Mr. von Klemperer has lectured at Harvard University, Columbia University, Miami University, Smith College, and Ecole Speciale d'Architecture (ESA) in Paris as well as at congresses in Jakarta, Seoul, and Mexico City. He served on the Zoning Board of Appeals in Darien, Connecticut from 1996-2003 and is an active member of ULI as well as the Institute for Urban Design.

Douglas Mass
PRESIDENT AND PRINCIPAL-IN-CHARGE, COSENTINI ASSOCIATES

Douglas Mass is President of Cosentini Associates, a consulting MEP engineering firm headquartered in New York, with international offices. In his thirty-year career in mechanical engineering, Doug Mass has been responsible for hundreds of projects throughout the United States and abroad, including major mixed-use developments, museums, performing arts centers, hotels/resorts, high-rise commercial office buildings, corporate headquarters and educational facilities. An early leader in sustainable design, his projects have included Four Times Square, the first sustainable commercial high-rise in New York City, and Battery Park City's "The Solaire," the first high-rise residential building in the country to obtain LEED Gold certification.

Doug Mass is an adjunct professor at Columbia University's School of Architecture and lectures frequently at universities and industry-sponsored events on sustainable design topics and super high-rise buildings. His articles have appeared in The New York Times, Corporate Real Estate Executive, Facilities Design and Management, Contract Magazine and New York Real Estate Journal.

Click here to see Douglas Mass's lecture as part of The Skyscraper Museum's Spring 2008 "Re: NY" sustainability lecture series.


Clifford Pearson
DEPUTY EDITOR, ARCHITECTURAL RECORD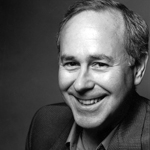 Clifford Pearson is a deputy editor of Architectural Record. Since joining the magazine in 1989, he has written on a broad range of topics- from individual projects such as the phaeno Science Center in Wolfsburg, Germany, by Zaha Hadid and the Hong Kong International Airport by Foster & Partners to essays on school design and housing. From 1993 to 1997, he edited Record's annual section on architecture in the Pacific Rim and today he is in charge of the magazine's Chinese edition and its annual Design Vanguard issue. He is the author of Indonesia: Design and Culture, published by the Monacelli Press in 1998, and the editor of Modern American Houses, published by Harry N. Abrams, Inc., in 1996 and reissued in 2005.
In 2003, he received a Media Fellowship from the U.S.-Japan Foundation and spent two months in Japan examining "Technology and Tradition in Contemporary Japanese Architecture." Mr. Pearson holds a master's degree in architectural history from Columbia University and a bachelor's degree in urban studies from Cornell University.
William Pedersen
DESIGN PARTNER, KOHN PEDERSEN FOX ARCHITECTS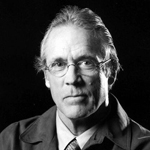 William Pedersen is the principal Design Partner of KPF, which he founded in 1976 with A. Eugene Kohn and Sheldon Fox. KPF has earned the Architectural Firm Award from the American Institute of Architects and the Gold Medal of Honor by the New York Chapter of the AIA.
Mr. Pedersen has received the AIA National Honor Award six times in recognition of each of the following projects: 333 Wacker Drive in Chicago, Illinois (1984); the Procter & Gamble World Headquarters in Cincinnati (1987); the World Bank in Washington D.C. (1998); the New Academic Complex, City University of New York/Baruch College (2003); Westendstrasse 1/DG Bank Headquarters in Frankfurt, Germany (1994); and the Gannett/USA Today Headquarters in Virginia (2005).
William Pedersen lectures internationally and serves on academic and professional juries and symposia. He has been a visiting professor at the Rhode Island School of Design, Columbia University, and Harvard University, and he has held the Eero Saarinen Chair at Yale University. He has also been the Otis Lecturer in Japan. He has degrees in architecture from the University of Minnesota and the Massachusetts Institute of Technology.

Click here to see William Pedersen's lecture as part of The Skyscraper Museum's Spring 2007 "Rockefeller Center @ 75" lecture.

Dennis C.K. Poon
P.E. MANAGING PRINCIPAL, THORNTON TOMASETTI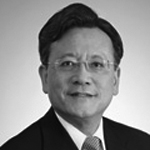 Throughout his 30+ years experience Dennis Poon has been responsible for the design and construction of super tall structures, mixed-use buildings, hotels, airports, arenas and residential buildings worldwide. Notable projects include lead partner in the structural engineering team for the design of Taipei 101 in Taiwan (the tallest building in the world between 2003 and 2009) and the 66-story high-rise mixed-use Plaza 66 in Shanghai. Currently, Mr. Poon is working on several 100+ story towers, including the Ping An Insurance Projects in China, as well as the 601-meter 151 Incheon twin towers in South Korea, and several high-rise projects in the Middle East, in addition to the Shanghai Tower. He has extensive expertise on seismic design and performance-based design with complex mixed-use structures worldwide.
In addition to his responsibilities as managing principal of the firm, Mr. Poon is in charge of the firm's international operation with branch offices in Hong Kong and Shanghai. He has lectured at universities worldwide including the MIT, Delft Technical University in the Netherlands, the New Jersey Institute of Technology, and Rutgers University.


John C. Portman III
RA, VICE CHAIRMAN, PORTMAN HOLDINGS; CHIEF EXECUTIVE OFFICER, JOHN PORTMAN & ASSOCIATES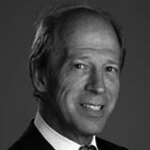 John C. (Jack) Portman, III is the Vice-Chairman of Portman Holdings, the land and property development company and is responsible for its international development activities. He is Chief Executive Officer for John Portman & Associates, the architectural and engineering company of Portman Holdings.
Mr. Portman began his career in 1973 as an apprentice architect for John Portman & Associates in Atlanta. From design experience on the boards, he moved to a position of corporate leadership. He laid the groundwork for the design and development of Shanghai Centre, the largest foreign investment project in China, a coalition he built with American, Japanese and Chinese investors. As a developer and investor himself, his commitment to China was demonstrated during the challenges presented by the changing political climate within the country. He directed the establishment of the firm's Shanghai office in early 1993 and continued his leadership in international activity, even after returning to Atlanta in 1998. He remains involved in all Portman projects in China.

David Scott
PRINCIPAL, ARUP; CHAIRMAN OF THE COUNCIL ON TALL BUILDINGS AND URBAN HABITAT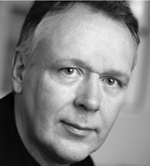 David Scott is a Principal at Arup, the international engineering design firm, where he is a leader of the New York office and responsible for the Building Business. Mr. Scott has extensive tall building experience that began with Norman Foster's landmark Hongkong Bank Headquarters Building in 1981. During his fifteen years in Hong Kong he led the design of many towers in China, Korea, Indonesia, Philippines and Taiwan. He has worked on award winning and innovative projects, such as the Biological Sciences Building at HKU, the International Airport Terminal Building in Hong Kong, and the 300-meter Cheung Kong Center. Mr. Scott moved to New York in 1998 to assume a key role in the Arup Buildings Business in the United States. Until next week, David Scott remains the Chairman of the Council on Tall Buildings and Urban Habitat.
Click here to see David Scott's lecture as part of The Skyscraper Museum's October 2008 "Vertical Density" international symposium.


William G. Tung
MANAGING DIRECTOR, ASIA PACIFIC, ROCKEFELLER GROUP DEVELOPMENT CORPORATION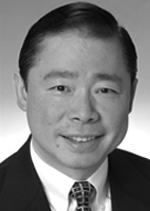 William G. Tung is the Managing Director of the Rockefeller Group and has directed each of its activities in Asia Pacific since 2003, including branded mixed-use developments in China.

Mr. Tung heads the master development of the historic Waitanyuan project on the Bund in Shanghai, a 39 1/2 acre mixed-use development on the banks of the Huangpu and Suzhou Rivers. The project is slated by Shanghai's municipal government as a centerpiece to help celebrate the 2010 EXPO in Shanghai. The master development company is a joint venture between The Rockefeller Group/Sinolink and New Huangpu Group, a privatized government company in Shanghai that was designated by the People's Republic of China to participate in the project.
Before joining The Rockefeller Group, Mr. Tung was a Vice President with Bertelsmann, the global media conglomerate, directing all its corporate real estate activities and ownership interests for 10 years. Prior to Bertelsmann, Mr. Tung was an Executive Vice President and Partner with Broadway State Partners, a major property development company in the New York region, involved in all aspects of property development and valued at over US $2 billion. Earlier in his career, Mr. Tung practiced as a licensed architect with Skidmore, Owings & Merrill and managed projects worldwide.
Carol Willis
FOUNDER AND DIRECTOR, THE SKYSCRAPER MUSEUM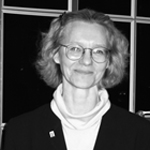 Carol Willis is the founder, director, and curator of The Skyscraper Museum. An architectural and urban historian, she has researched, taught, and written about the history of American city building. She is the author of Form Follows Finance: Skyscrapers and Skylines in New York and Chicago (Princeton Architectural Press, 1995), which received an AIA book award and was named "Best Book on North American Urbanism, 1995" by the Urban History Association. She has written introductions to numerous monographs and collections and has appeared in numerous television documentaries and radio broadcasts.
Ms. Willis is an Adjunct Associate Professor of Urban Studies at Columbia University where since 1989 she has taught in the program The Shape of Two Cities: New York and Paris in The Graduate School of Architecture, Planning.
Ross Wimer
AIA, DESIGN PARTNER, SKIDMORE, OWINGS & MERRILL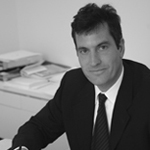 As a design partner in the Chicago office of Skidmore, Owings & Merrill LLP, Ross Wimer has created innovative architectural projects in over 20 cities on five continents. Although the majority of these designs are for large-scale mixed-use programs such as Leamouth Peninsula in London, Infinity Tower in Dubai, and White Magnolia Plaza in China, Mr. Wimer's portfolio is diverse. Examples range from city planning as in the 93 hectare Marina Bay Master Plan, to airport design as in Changi Airport Terminal 3, to industrial design as in the New York Standard Streetlight and door hardware for Valli & Valli SPA.
Since joining SOM in 1995, Mr. Wimer's designs have incorporated the rigor and logic of engineering, environmental sustainability, and expressive structure. This aesthetic can be seen in projects such as Zhengzhou Greenland Plaza. His projects have been published widely; exhibited at the Venice Biennale, The Art Institute of Chicago, and The Museum of Modern Art in New York.
Click here to see Ross Wimer's lecture as part of The Skyscraper Museum's Spring 2007 "Mixed Greens" sustainability lecture series.


Benjamin Wood
AIA, STUDIO SHANGHAI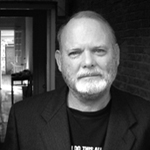 American-trained architect Benjamin Wood's first commission in China was Xintiandi, a cultural entertainment district in Shanghai. His most significant contribution on a major project outside of China was as the Chief Architect of New Soldier Field in Chicago, home of the Chicago Bears. Completed in September of 2003, this 64,000-seat stadium was built in a record 19 months. This project was co-designed with his former partner Carlos Zapata, among the Bethesda Academy for the Performing Arts, the Publix Store in Miami, Beach, and the Chicago Bears Football Club Practice Facility.
After graduating from Massachusetts Institute of Technology, Mr. Wood was a Partner and Design Director at Ben Thompson's office in Cambridge, Massachusetts, leading teams for the redevelopment of Spitalfields Market, City of London (3 million sq. ft.) and the Minato Murai complex, a 3.5 million sq. ft. mixed-use project in Yokohoma Japan (in association with Nikken Seikkei).
In the 90s, first as a principal of Thompson and Wood, then later with Wood and Zapata, Mr. Wood authored master plans for the Revitalization of New York's Times Square (1993), Lincoln Road and the Art Deco District in Miami Beach (1992), Playhouse Square in Cleveland Ohio (ULI Award of Excellence), and developed growth management strategies for the Rocky Mountain resort towns of Snowmass, Aspen, and Telluride Colorado and for Park City Utah.
Jun Xia
PRINCIPAL AND DESIGN DIRECTOR, GENSLER (SHANGHAI)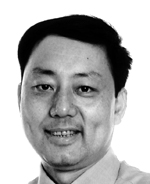 Jun Xia has completed high profile projects in both China and the United States. Born and raised in Shanghai, Mr. Xia holds a bachelor of architecture degree from Tongji University in Shanghai and a master of architecture in Urban Design from The University of Colorado at Denver in the United States. In Beijing, Jun Xia began his career with the China Academy of Urban Planning and Design, where he was involved in master planning and the architectural design of housing, retail and office buildings across China. After joining Gensler in 1991, he was appointed Principal in 1999, and became Design Director for the Shanghai office in 2004.
Jun Xia's Chinese projects include master plans for Shanghai Shipyard and Nanjing Road West, office buildings including Chang'An International Center and China Petrochemical HQ in Beijing, campus planning including Shanghai Traditional Medicine University, and super-tall buildings including Shanghai Tower, now in development.