The Skyscraper Museum is devoted to the study of high-rise building, past, present, and future. The Museum explores tall buildings as objects of design, products of technology, sites of construction, investments in real estate, and places of work and residence. This site will look better in a browser that supports web standards, but it is accessible to any browser or Internet device.


A New Web Project from The Skyscraper Museum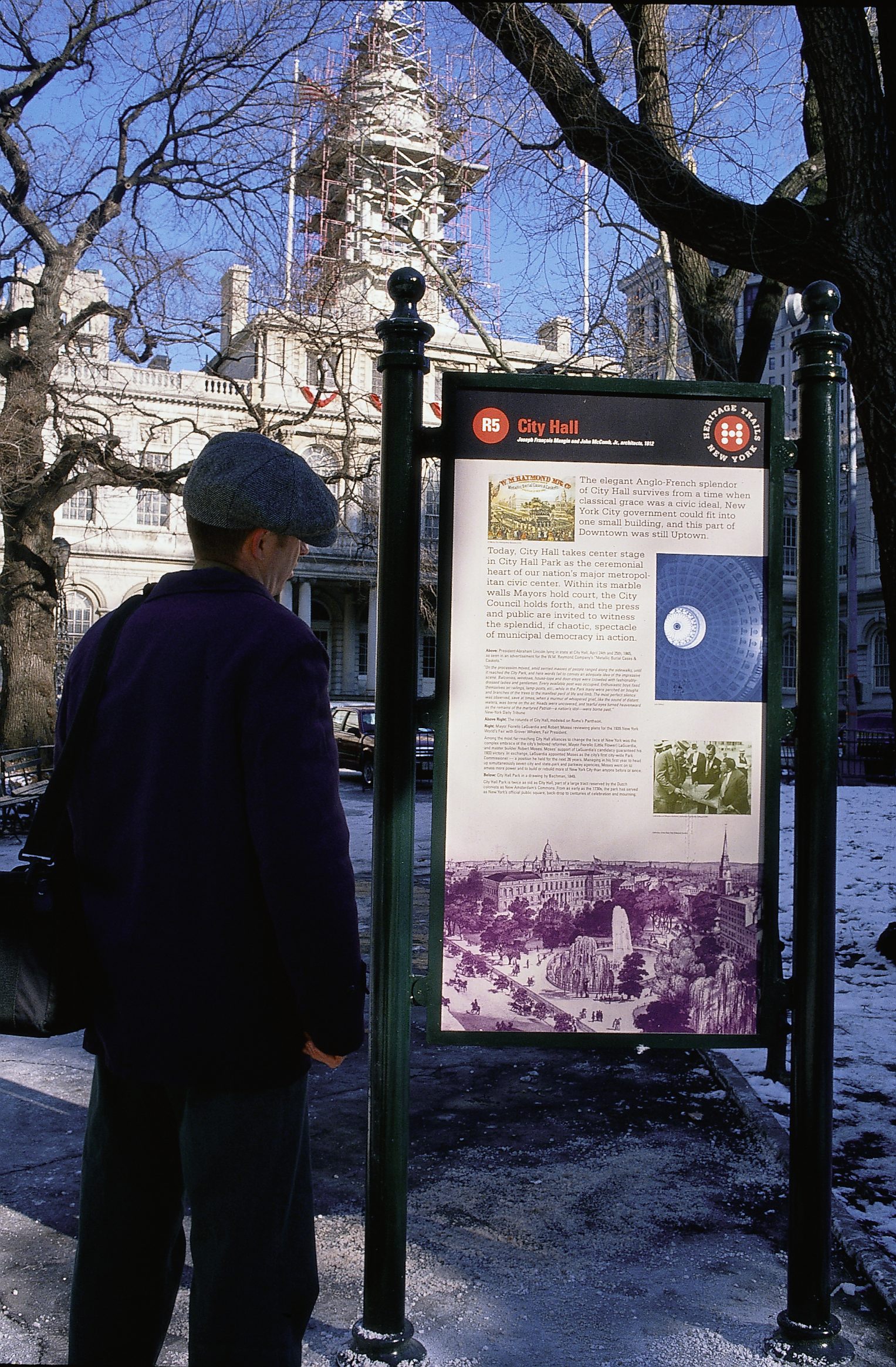 A Digital Reconstruction of Heritage Trails New York, a new interactive web project and digital archive created by The Skyscraper Museum, revives a landmark public history project focused on lower Manhattan of the mid-1990s. Heritage Trails – a series of four follow-the-dots walking tours punctuated by 40 site markers – covered the area from the Battery to the African Burial Ground and Foley Square, and from the Hudson River to South Street Seaport. The trails linked and illuminated Downtown's deep history, from discoveries of remnants of the colonial city by urban archeologists to stories of the great skyscrapers and the creation of the canyon of Wall Street.

The Skyscraper Museum's research reconstructed the original markers digitally, then created a second panel that updates the history of the forty sites from 1998 to the present day. An interactive map allows users to explore lower Manhattan on foot or on a device. The Heritage Trails map can be viewed online or accessed on mobile devices.

A detailed narrative history of the creation of Heritage Trails New York, as conceived and implemented from 1995 to 2001, can be found on the Museum's website.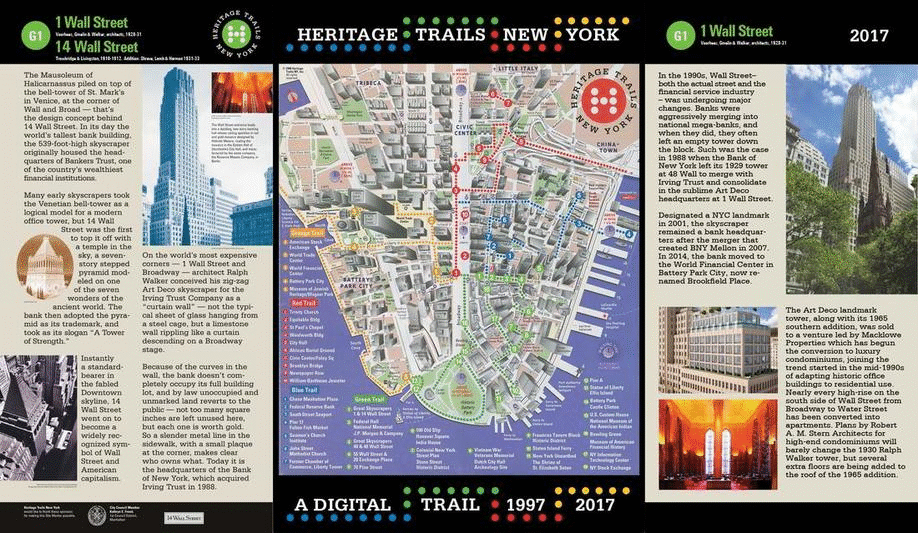 Four trails - Red, Green, Blue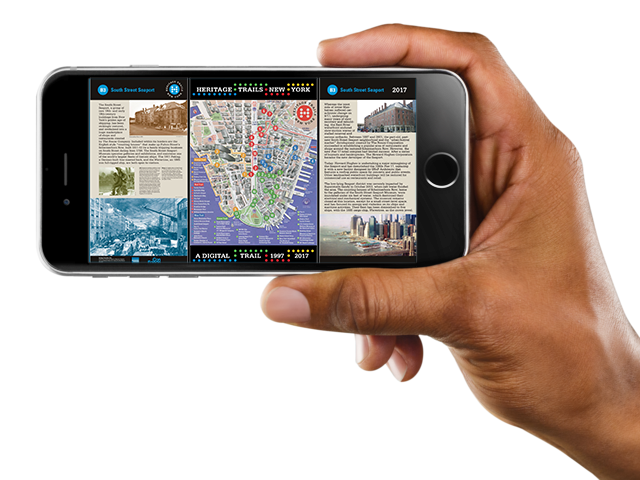 , and Orange-lead to more than 40 extraordinary sites.
Follow the Green Trail down Wall Street, past the great Art Deco skyscrapers of the 1920s. Wind through the streets of the colonial city, past Fraunces Tavern and the 18th-century brick houses of Stone Street, and circle back to the marble temples of the New York Stock Exchange and Federal Hall National Memorial. Take the Red Trail north to see the diminutive 1811 City Hall, the soaring 1913 Woolworth Building, called the "Cathedral of Commerce," and the African Burial Ground. On the Blue Trail, visit the South Street Seaport and Schermerhorn Row and lament the loss of the Fulton Fish Market. Or start the Orange Trail at The Skyscraper Museum to visit Battery Park City, remember the original World Trade Center, and to view the rebuilding at Ground Zero.
ACCESS HERITAGE TRAILS NEW YORK HERE
READ THE HISTORICAL NARRATIVE OF HERITAGE TRAILS NEW YORK

Press:

6SQFT: Travel along the historic trails of Lower Manhattan with this interactive map

Architect's Newspaper: Skyscraper Museum releases interactive Lower Manhattan walking map

Curbed: Explore Lower Manhattan's public landmarks with Skyscraper Museum's new interactive map

New York Times: When Wall Street Was Unoccupied