The Skyscraper Museum is devoted to the study of high-rise building, past, present, and future. The Museum explores tall buildings as objects of design, products of technology, sites of construction, investments in real estate, and places of work and residence. This site will look better in a browser that supports web standards, but it is accessible to any browser or Internet device.
Four Views of Park Row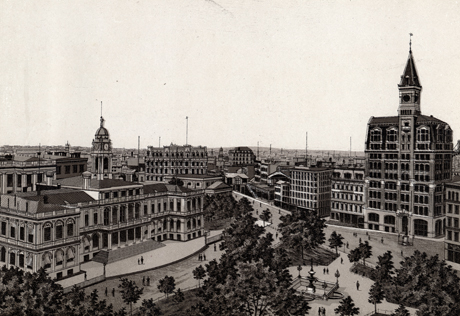 Tribune Building and City Hall Square New York Album, c. 1883.
Collection of The Skyscraper Museum.
The Tribune was the first newspaper to build a skyscraper on Park Row. At eleven stories, it was the tallest building in the city on its completion in 1875.

No. 53 - New York City Hall Loeffler, S.I.N.Y., 1895.
Collection of The Skyscraper Museum.
This photograph shows Newspaper Row after the completion of the World Building of 1890, but before the construction of three stories that were added to the Times Building in 1903.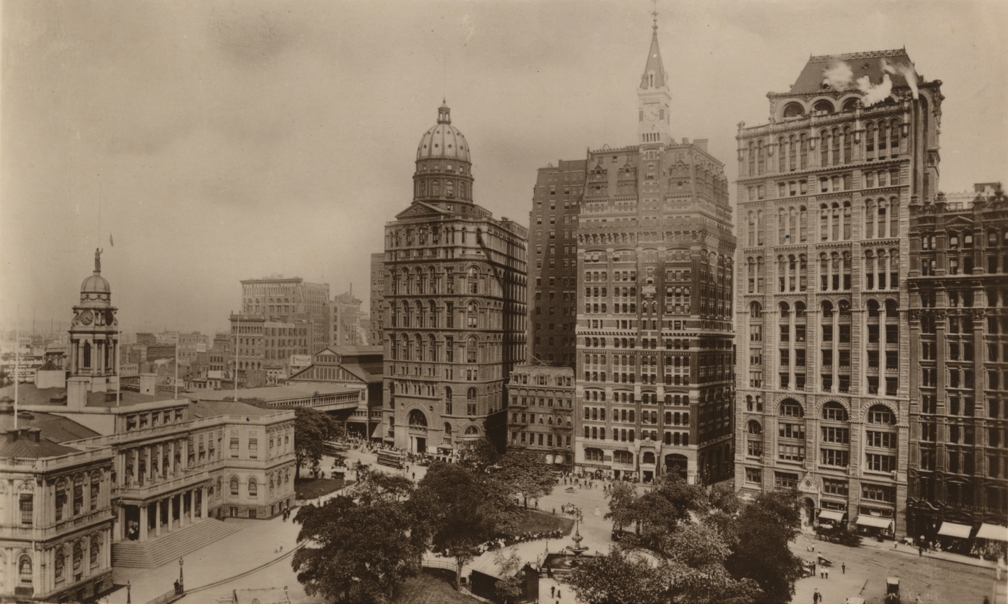 City Hall Park and Newspaper Row Rotary Photo, c.1908.
Collection of The Skyscraper Museum.
Park Row expanded upward in the early 1900s. The Tribune Building doubled its height in 1906 and the World Building added its large Annex to the east in 1908.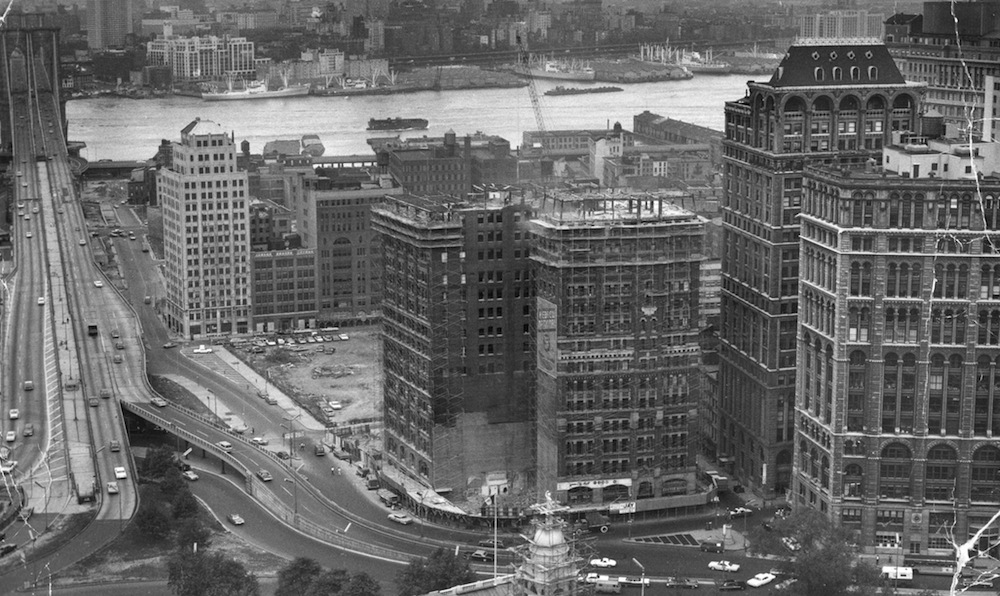 Tribune Building Demolition, 1965
Collection of Pace University Archives.
The end of Newspaper Row is shown here as the Tribune Building is being demolished, to be replaced by the new academic complex for Pace University. The World Building had already been taken down during the expansion of the Brooklyn Bridge.