The Skyscraper Museum is devoted to the study of high-rise building, past, present, and future. The Museum explores tall buildings as objects of design, products of technology, sites of construction, investments in real estate, and places of work and residence. This site will look better in a browser that supports web standards, but it is accessible to any browser or Internet device.
GRID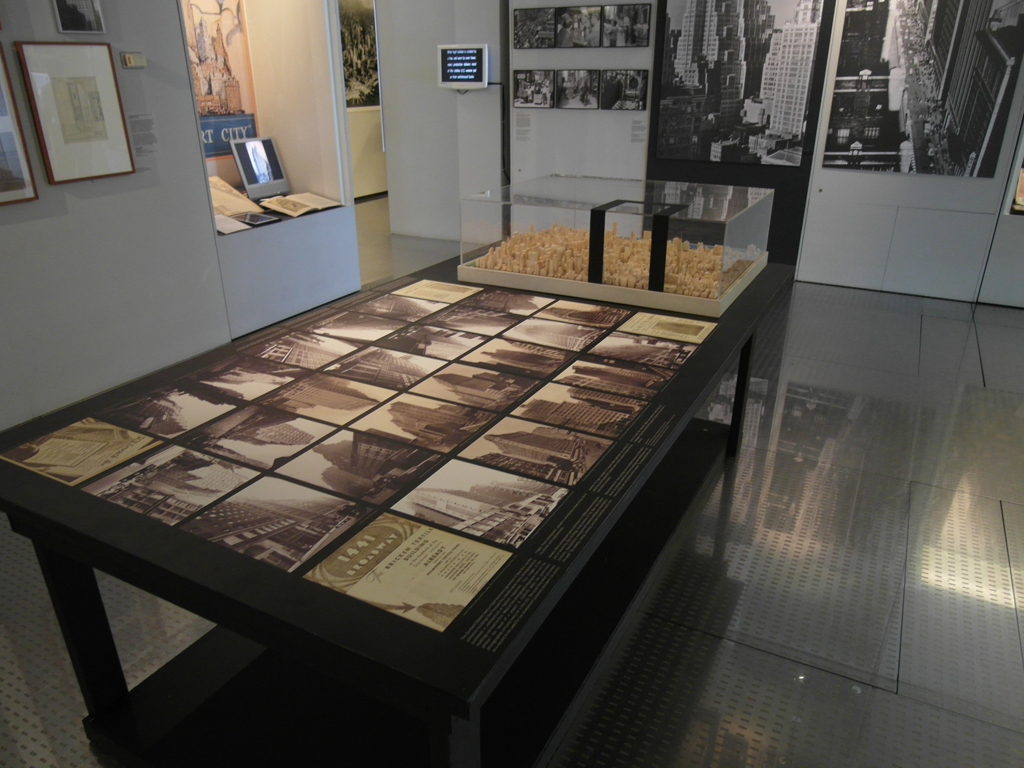 The Garment District was a major economic generator in New York, but the utilitarian buildings that housed the industry were rarely photographed or published in architectural or fashion magazines. Thus, images of the buildings are hard to find. Most of the photographs displayed here are "tax photos," the result of a project in 1939-40 when the government photographed virtually every lot in the city. Because they were conceived as a record to be used for tax assessment purposes and were not artistic images, these photographs present a serendipitous flavor of the life of city streets and neighborhoods.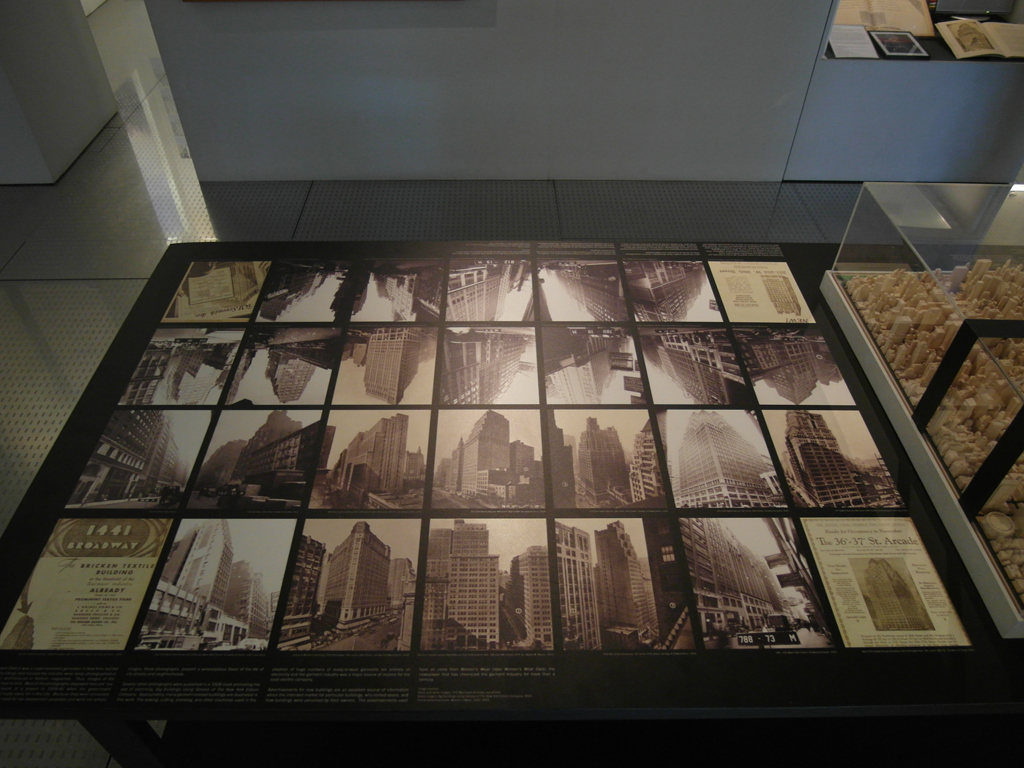 Several other photographs were published in a 1926 book promoting the use of electricity, Big Buildings Using Service of The New York Edison Company. Appropriately, many garment-related buildings are illustrated in this work. The sewing, cutting, pressing, and other machines used in the creation of huge numbers of ready-to-wear garments ran entirely on electricity and the garment industry was a major source of income for the local electric company.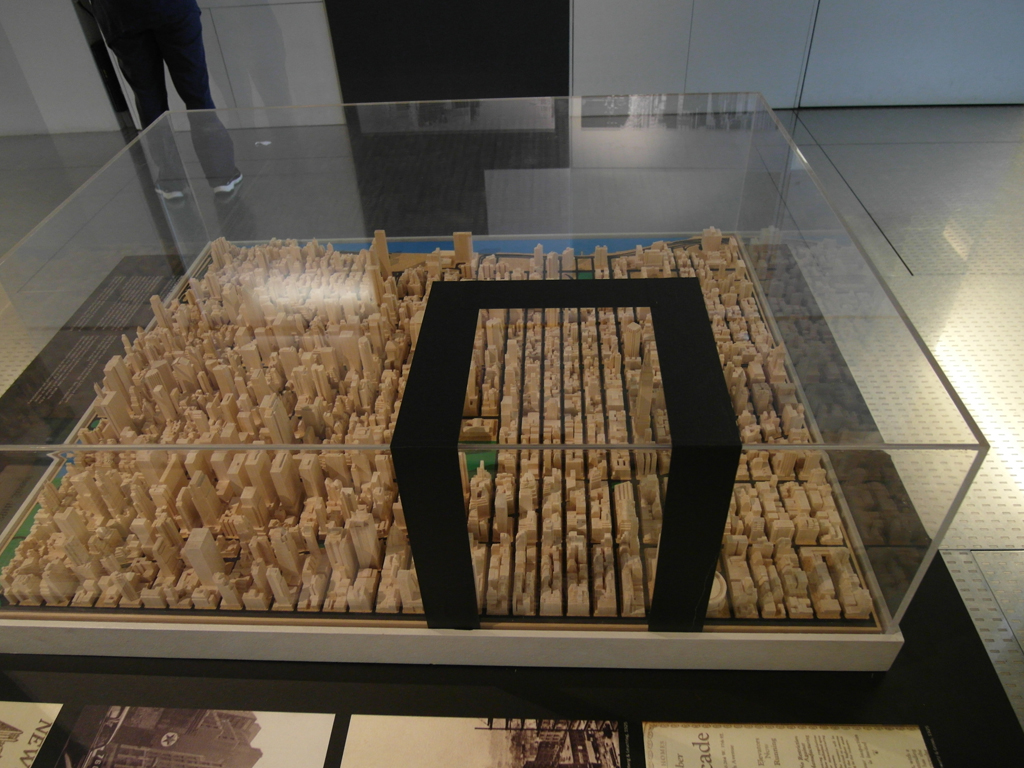 MIDTOWN MANHATTAN, Carved wood, 37 x 31 inches, 2008-9. Gift of the model maker Michael Chesko.
Advertisements for new buildings are an excellent source of information about the intended market for particular buildings, who rented space, and how buildings were perceived by their owners. The advertisements used here all come from Women's Wear (later Women's Wear Daily) the newspaper that has chronicled the garment industry for more than a century.
This highly-detailed, hand-carved miniature wooden model of Midtown Manhattan, as well as another of lower Manhattan in the east gallery, were donated to The Skyscraper Museum by Arizona resident Mike Chesko, a devoted amateur model maker. In June 2009, Chesko, his wife, son, and niece drove cross-country to transport the precious panoramas to the museum and to see the real city at full scale. It was their first trip to New York.
Chesko's model depicts with great accuracy 382 city blocks of Midtown, encompassing the area between 25th and 60th Streets from Eighth Avenue to the East River. The scale is 3/8 inch for every 100 feet, meaning that the 1,250 foot Empire State Building stands only 4.7 inches tall. Ten city blocks can fit in the palm of a hand.
The Garment District is delineated on the case. While the area does not feature as many tall towers as the heart of the midtown office district, the density of lot coverage on these blocks and the overall bulk of development is extraordinary.