The Skyscraper Museum is devoted to the study of high-rise building, past, present, and future. The Museum explores tall buildings as objects of design, products of technology, sites of construction, investments in real estate, and places of work and residence. This site will look better in a browser that supports web standards, but it is accessible to any browser or Internet device.
Lefcourt-State Building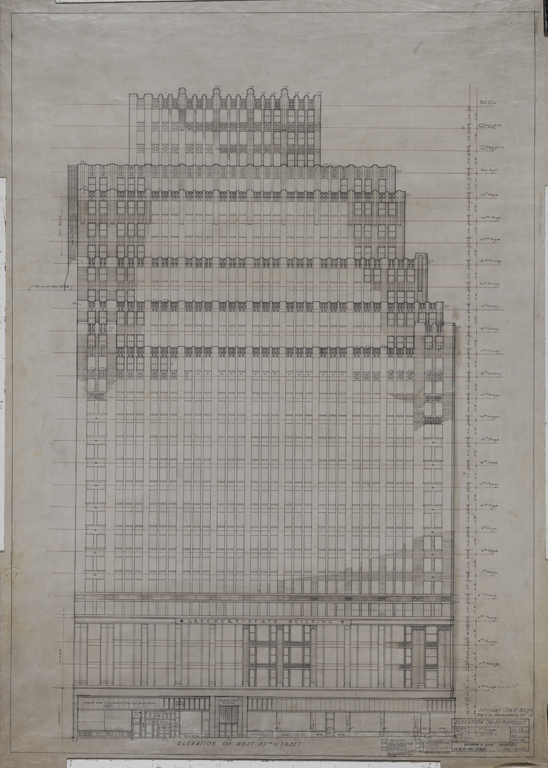 37th Street Elevation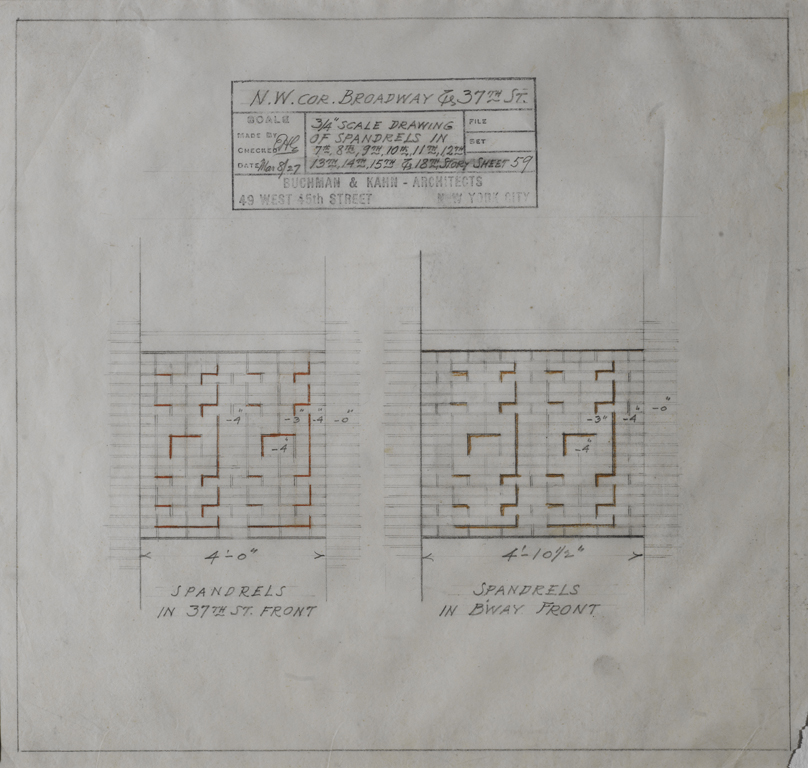 Brick Spandrels
The Lefcourt-State was the third of four enormous office and showroom buildings in the Garment District that Abraham E. Lefcourt erected on Broadway and the first designed by Ely Jacques Kahn. Built specifically to house jobbers in the high-end dress trade, the building offered 450,000 square feet of rentable space, all of which was leased months before completion. In 1931, sixty-nine firms rented space in the building. The Times reported that "it is estimated that the annual shipments of wearing apparel from this building will reach a figure of over $75,000,000 the first year."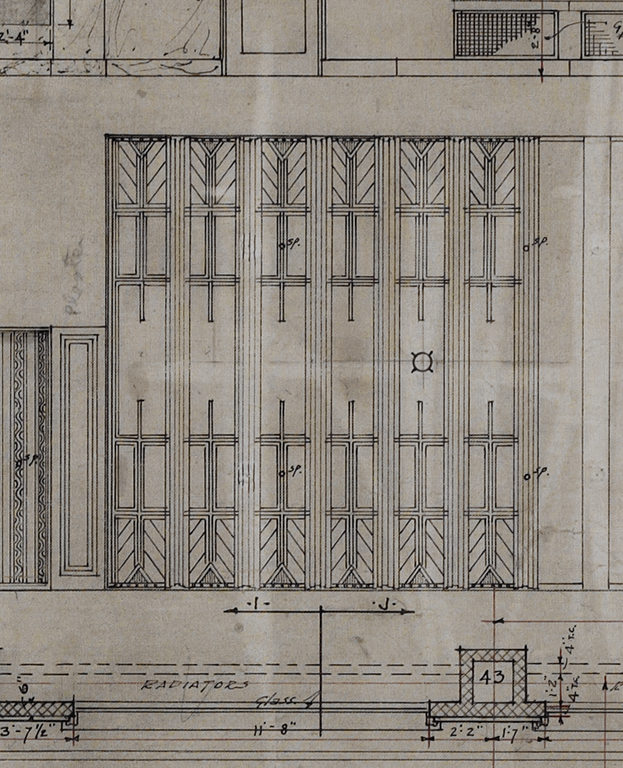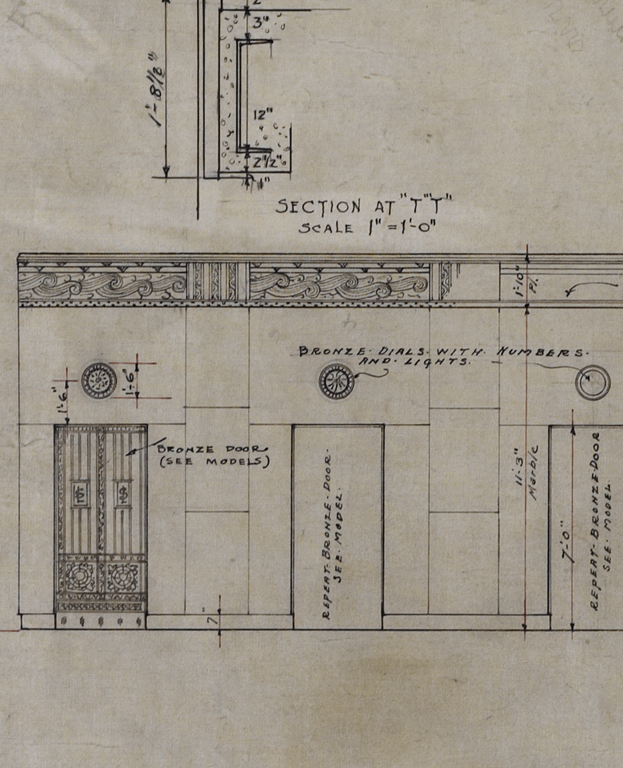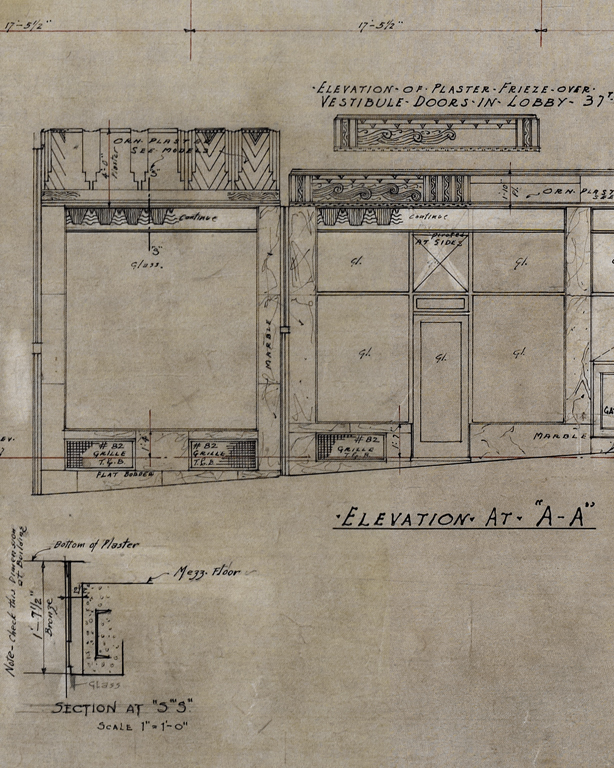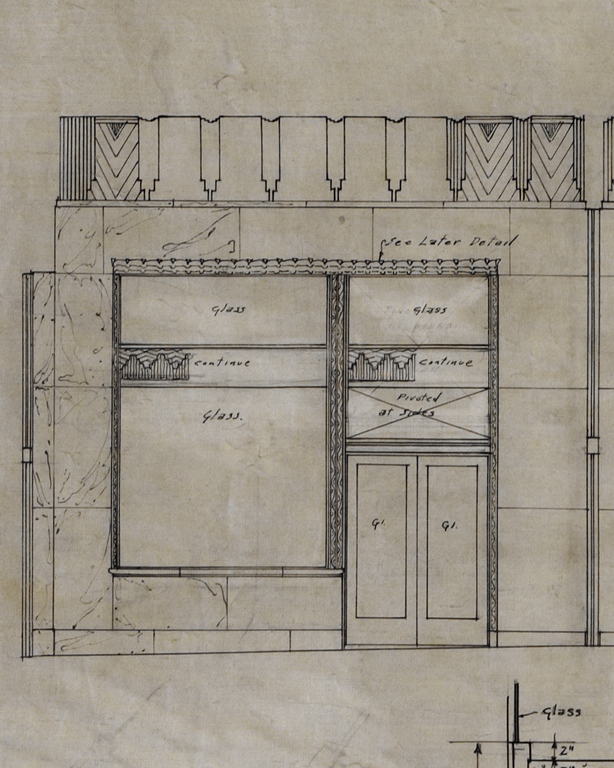 Entrance Hall, Four Details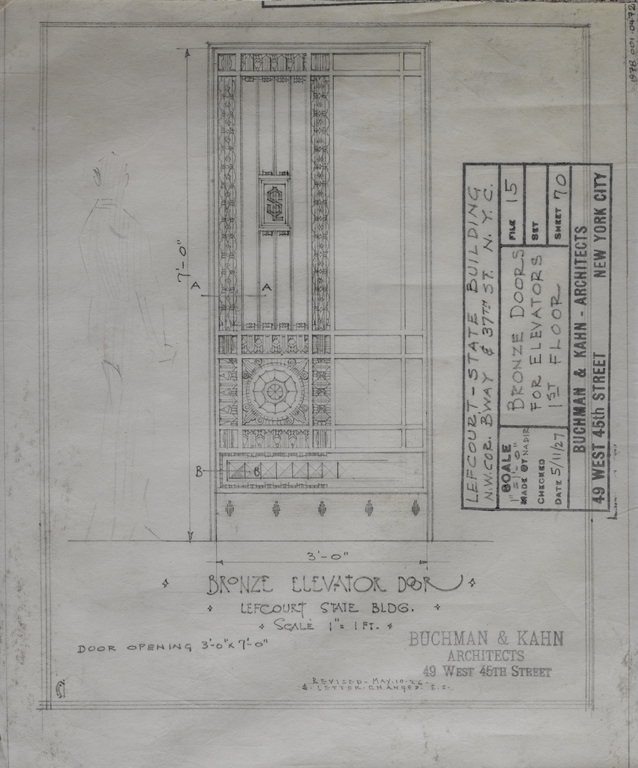 Bronze Elevator Doors
Kahn was one of a circle of prominent architects who introduced Moderne, or Art Deco design to New York. For Lefcourt, he designed a powerful building with a four-story stone base, vertical massing, and evenly stacked setbacks, each ornamented with simple geometric detail. Intricate bas-relief brick spandrel panels beneath the windows (seen in the drawing detail) gave additional interest to the fašade. Typical of Kahn's buildings, the lobby was a lavish entry with inlaid marble floors, marble walls, complex molded plaster detail, bronze elevator doors, and other features, all now gone.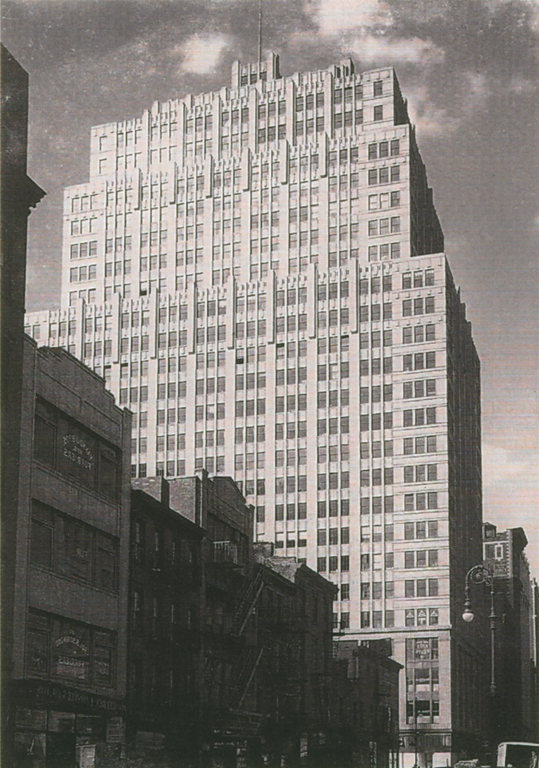 Sigurd Fischer, Library of Congress
All drawings from the collection of Avery Architectural and Fine Arts Library, Columbia University in the City of New York