The Skyscraper Museum is devoted to the study of high-rise building, past, present, and future. The Museum explores tall buildings as objects of design, products of technology, sites of construction, investments in real estate, and places of work and residence. This site will look better in a browser that supports web standards, but it is accessible to any browser or Internet device.
Geraldine Building
Alfred Zucker was the most prolific designer of the first generation of factory lofts. The eight-story, Romanesque Revival style Geraldine building typifies the lofts of the final decades of the 19th century with its brick and stone facade, cast-iron structural columns, steel beams, and terra-cotta floor arches. It was considered fireproof, yet had only one stairway, extensive wood trim, and wood windows.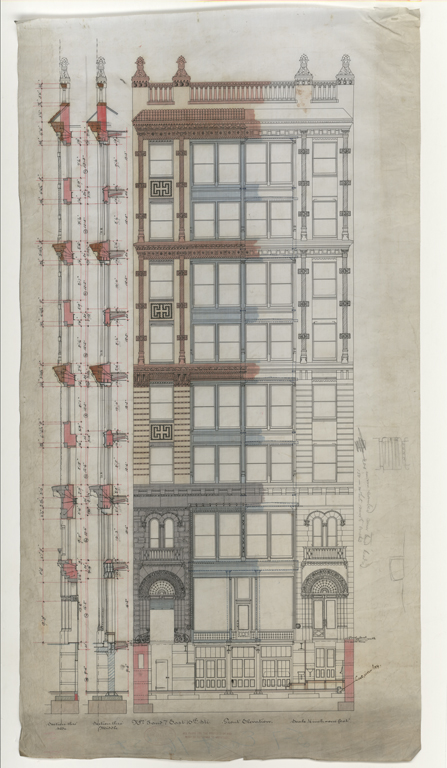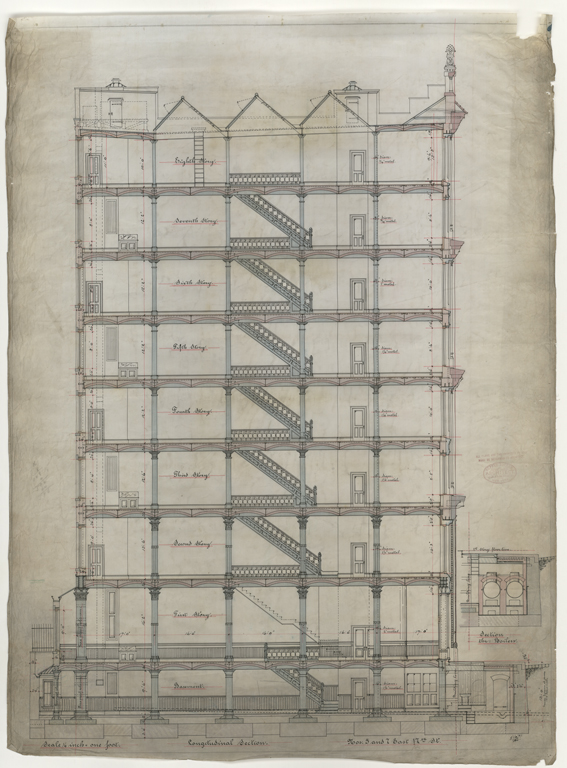 Geraldine Building, 7 East 16th Street. Front Elevation and Longitudinal Section, Alfred Zucker, 1891. Courtesy The Alexander Architectural Archive, The University of Texas Libraries, The University of Texas at Austin.