The Skyscraper Museum is devoted to the study of high-rise building, past, present, and future. The Museum explores tall buildings as objects of design, products of technology, sites of construction, investments in real estate, and places of work and residence. This site will look better in a browser that supports web standards, but it is accessible to any browser or Internet device.
TALLEST IN 1900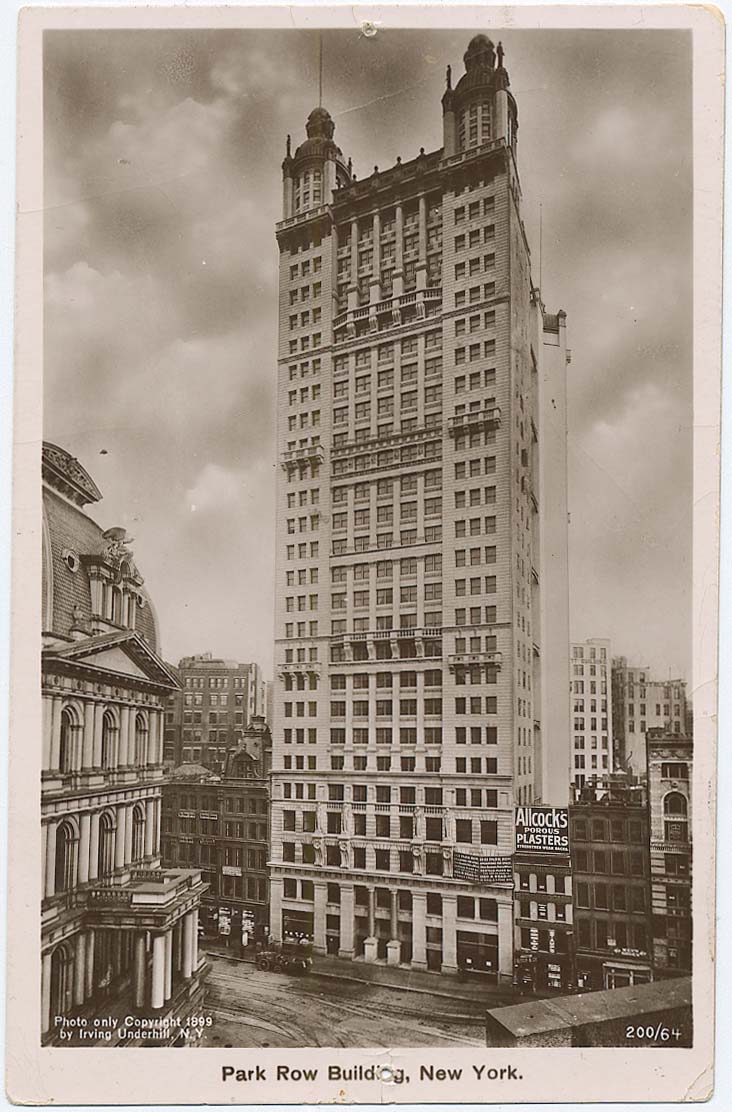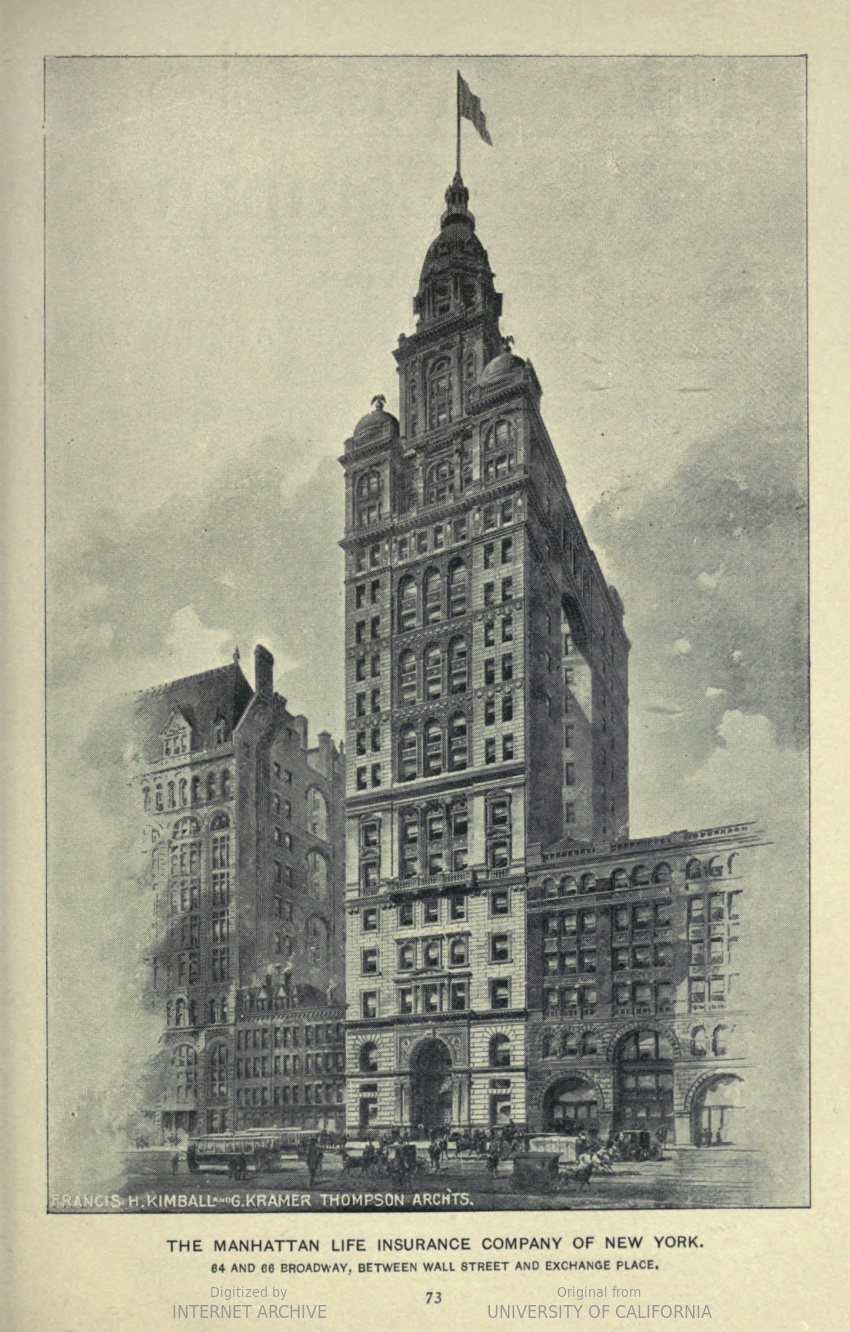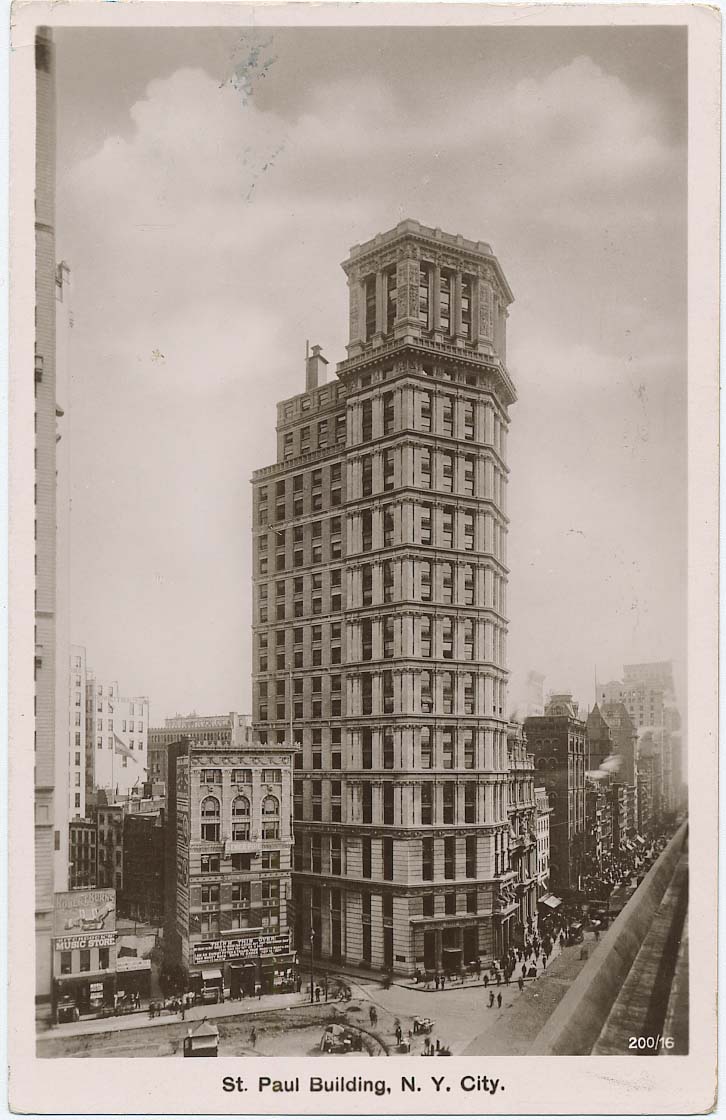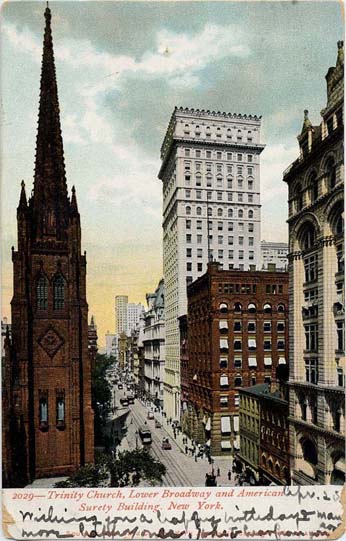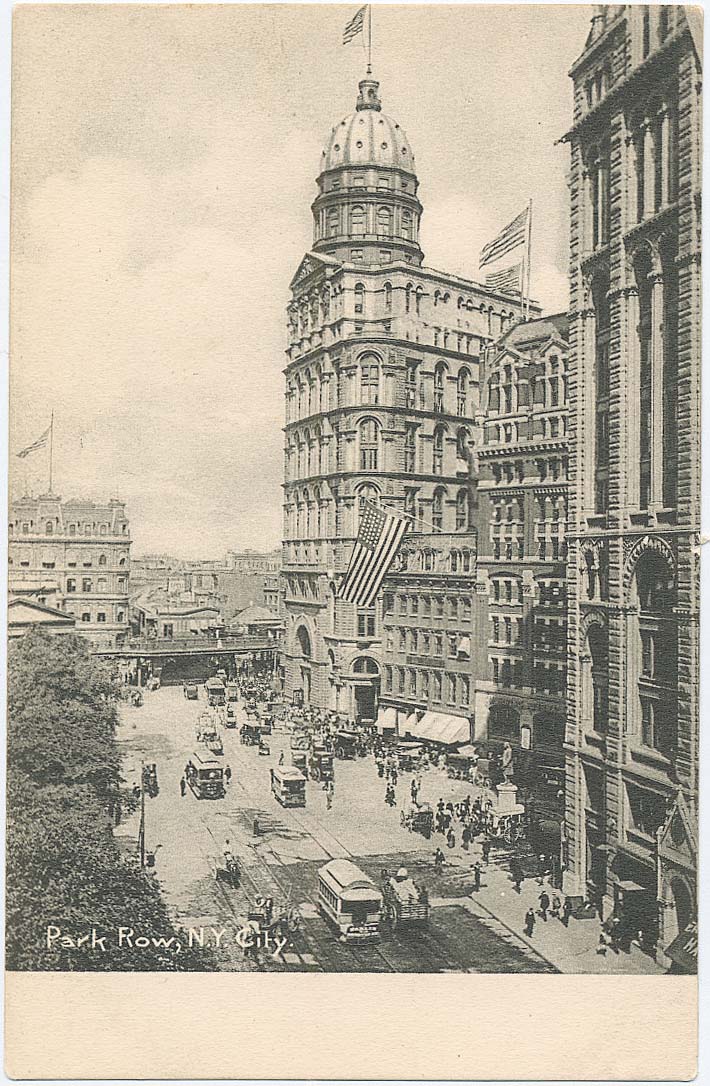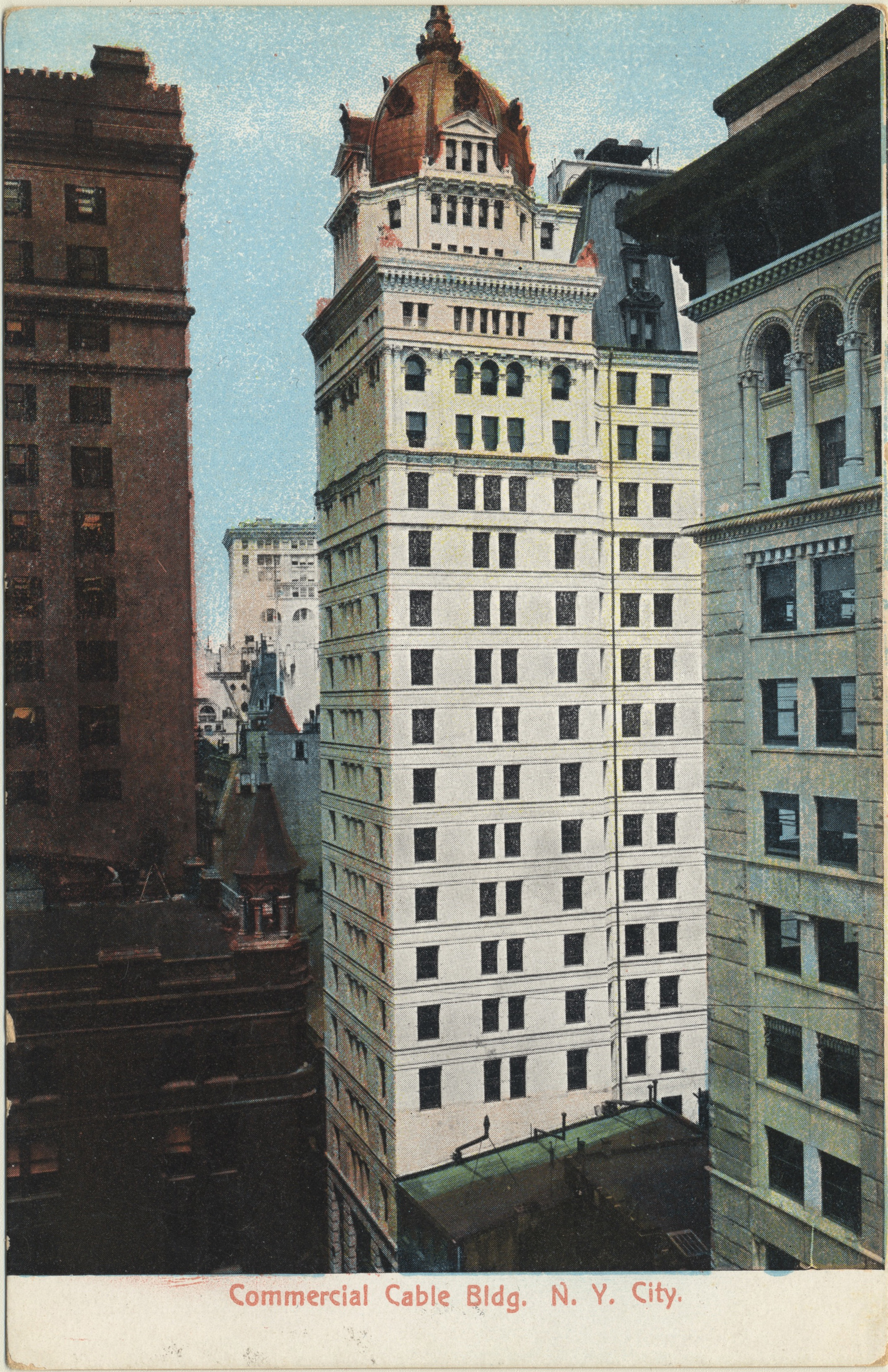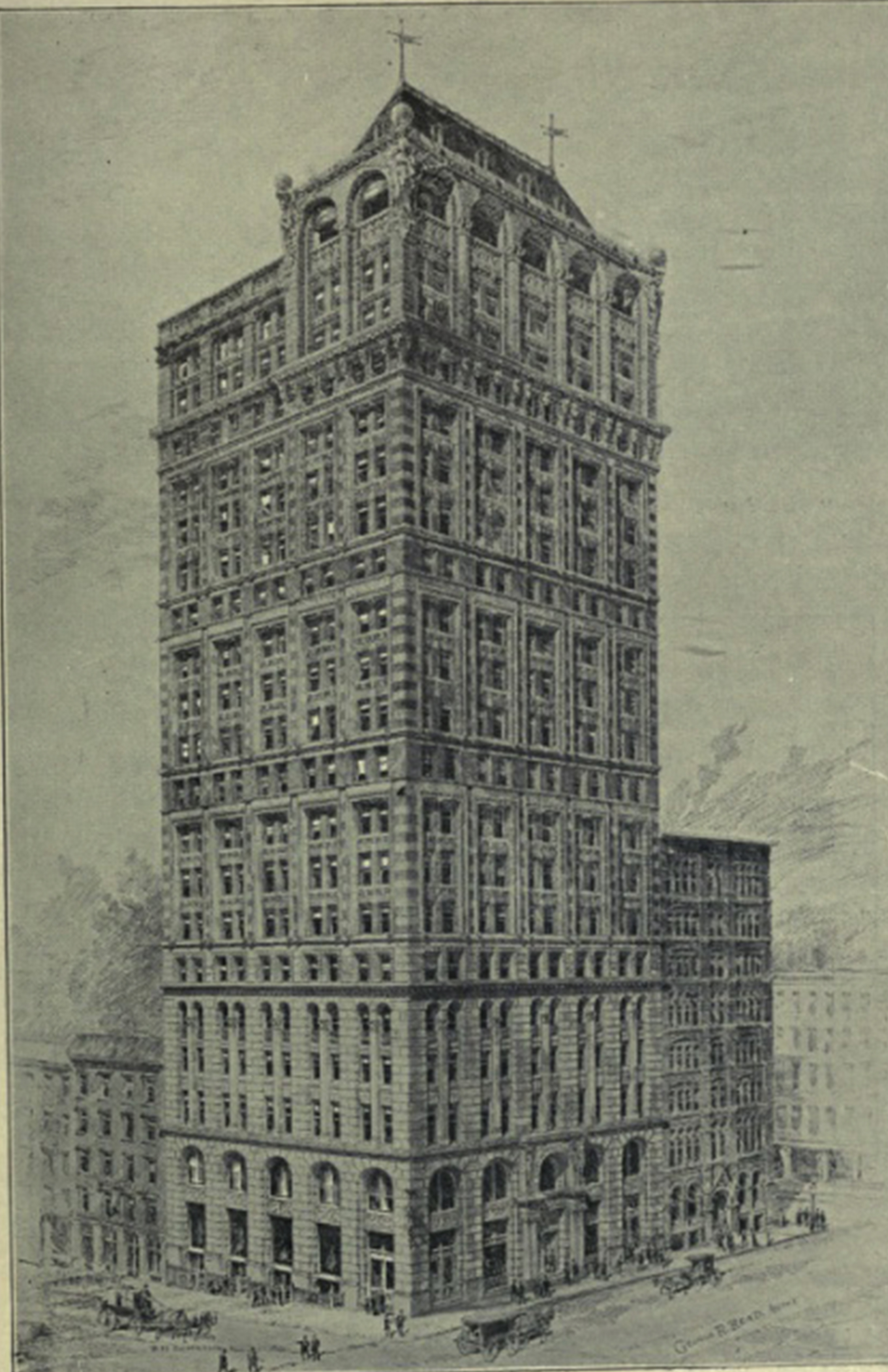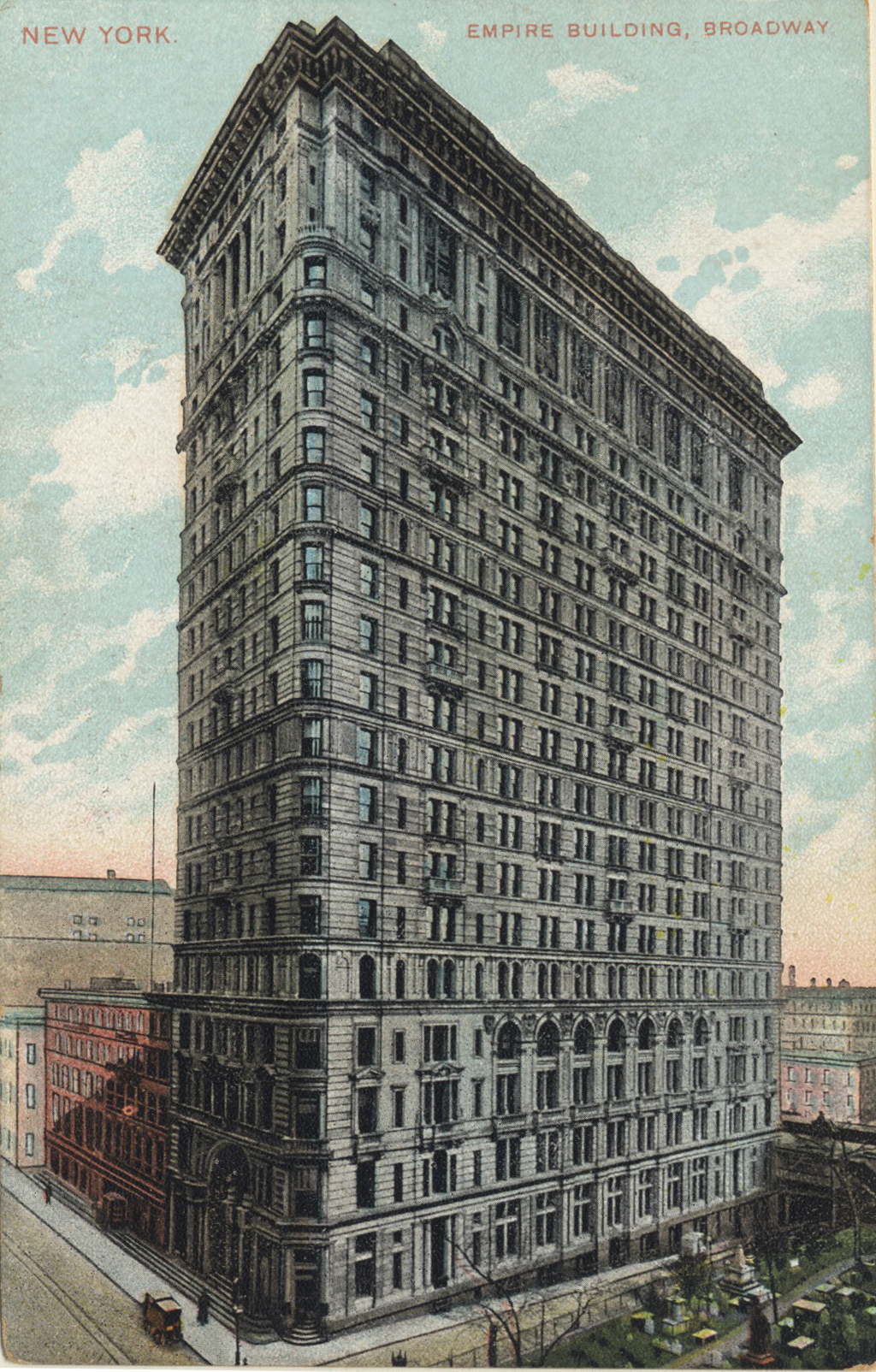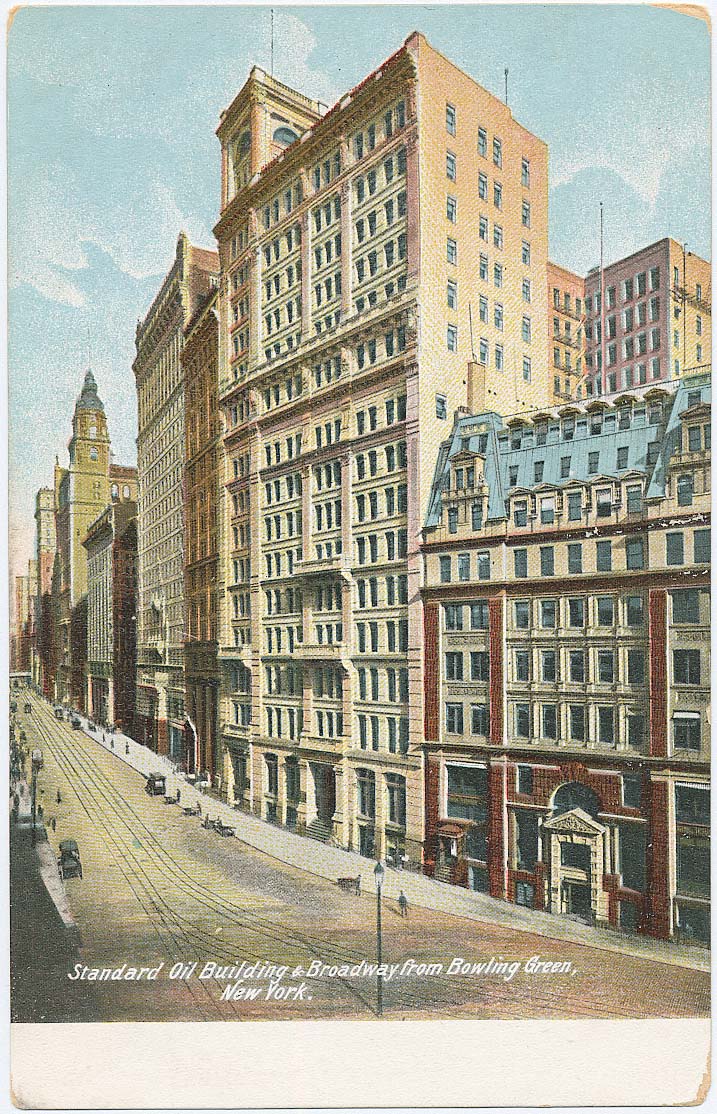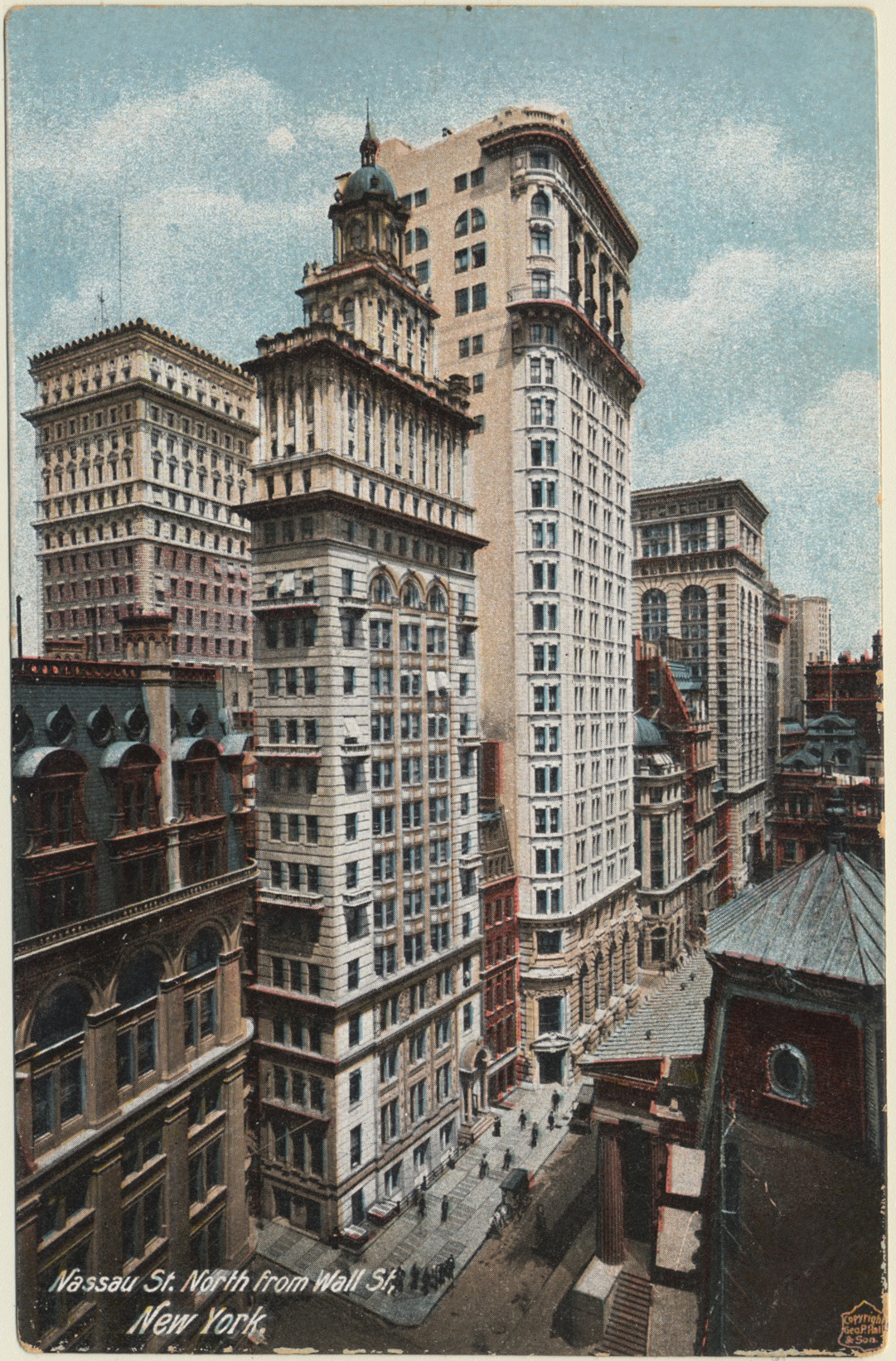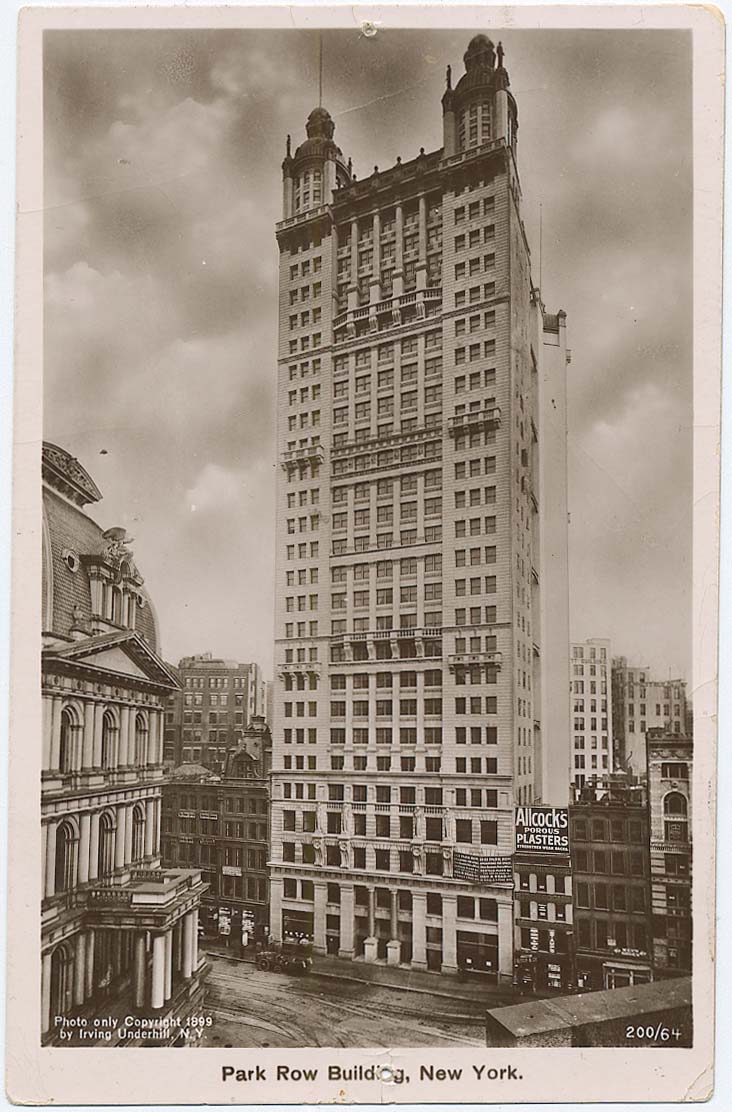 Park Row Building – 391 ft.
13-21 Park Row (1899)

R.H. Robertson's Park Row Building was the tallest in the world until 1908. Financed by August Belmont, a pioneer of New York's first subway, the building had 30 stories, nearly 1,000 offices, and cost $2,750,000 to build.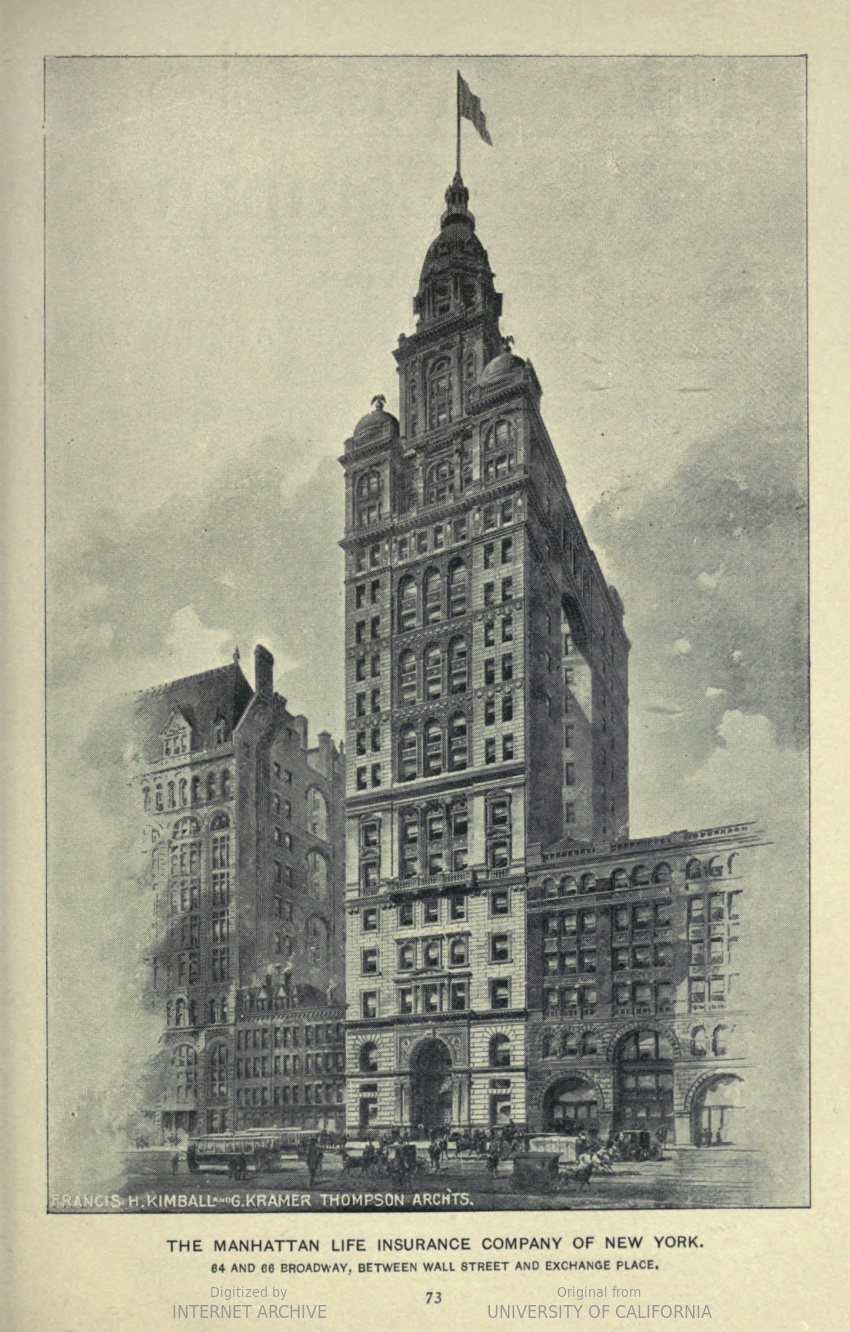 Manhattan Life Insurance – 348 ft.
64-66 Broadway (1893)

Designed by Kimball & Thompson for the Manhattan Life Insurance Company, the Manhattan Life Building became NYC's tallest skyscraper in 1893. It was also the first office building to use pneumatic caissons in its foundation.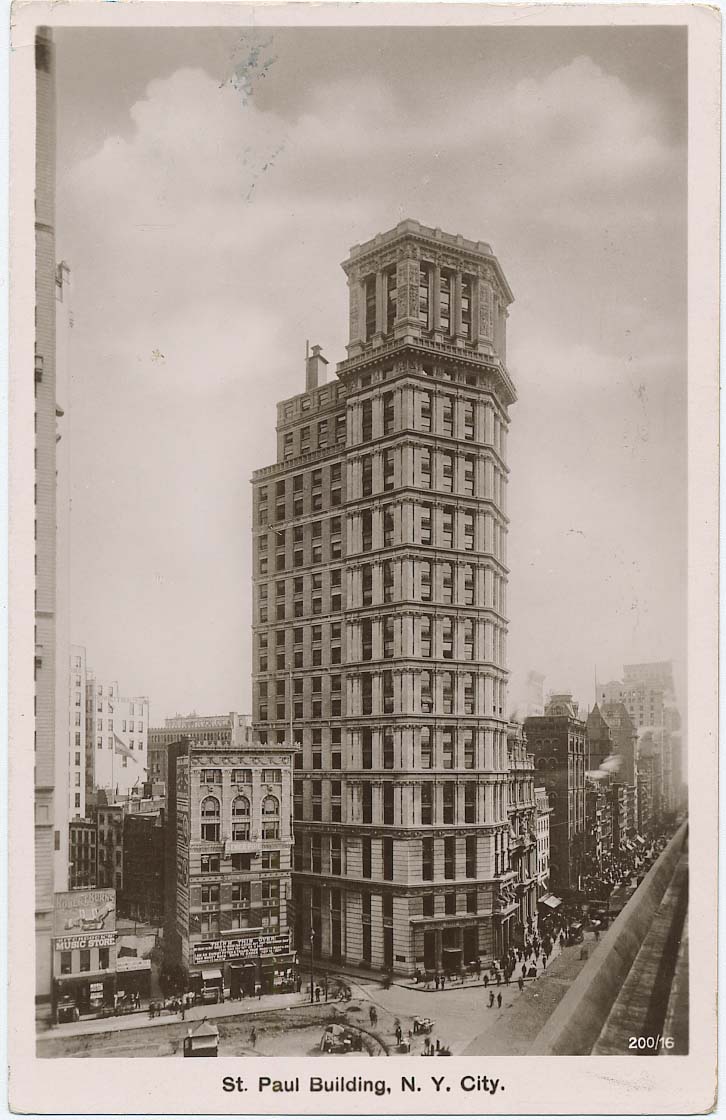 St. Paul Building – 315 ft.
220 Broadway (1897)
While many skyscrapers were made taller by pointed roofs or cupolas, George B. Post's St. Paul Building reached its lofty height with a flat roof. Its neoclassical style, with its many-layered rows of columns, was consistent with older neighboring buildings.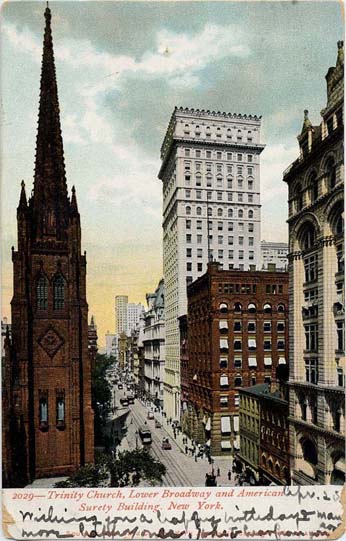 American Surety I – 312 ft.
100-106 Broadway (1895)
At the time of its completion in 1895, Bruce Price's American Surety Building was the second-tallest skyscraper in NYC. It had a steel-skeleton frame and curtain walls that were significantly thinner than heavy load-bearing walls, freeing up additional space in offices.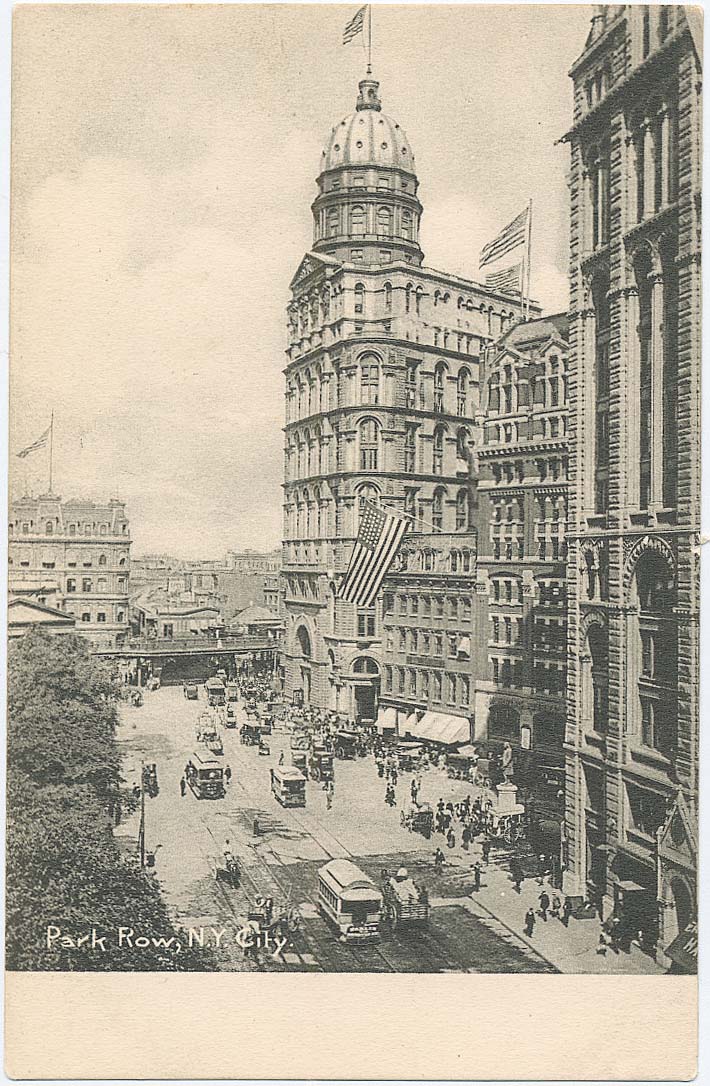 World Building – 309 ft.
53-63 Park Row (1890)
In commissioning the controversial World Building, Joseph Pulitzer hoped to assert his paper's dominance in American journalism. George B. Post's design stood out not only for its imposing height (it was the tallest building in NYC to date), but also for its colorful façade and iconic dome.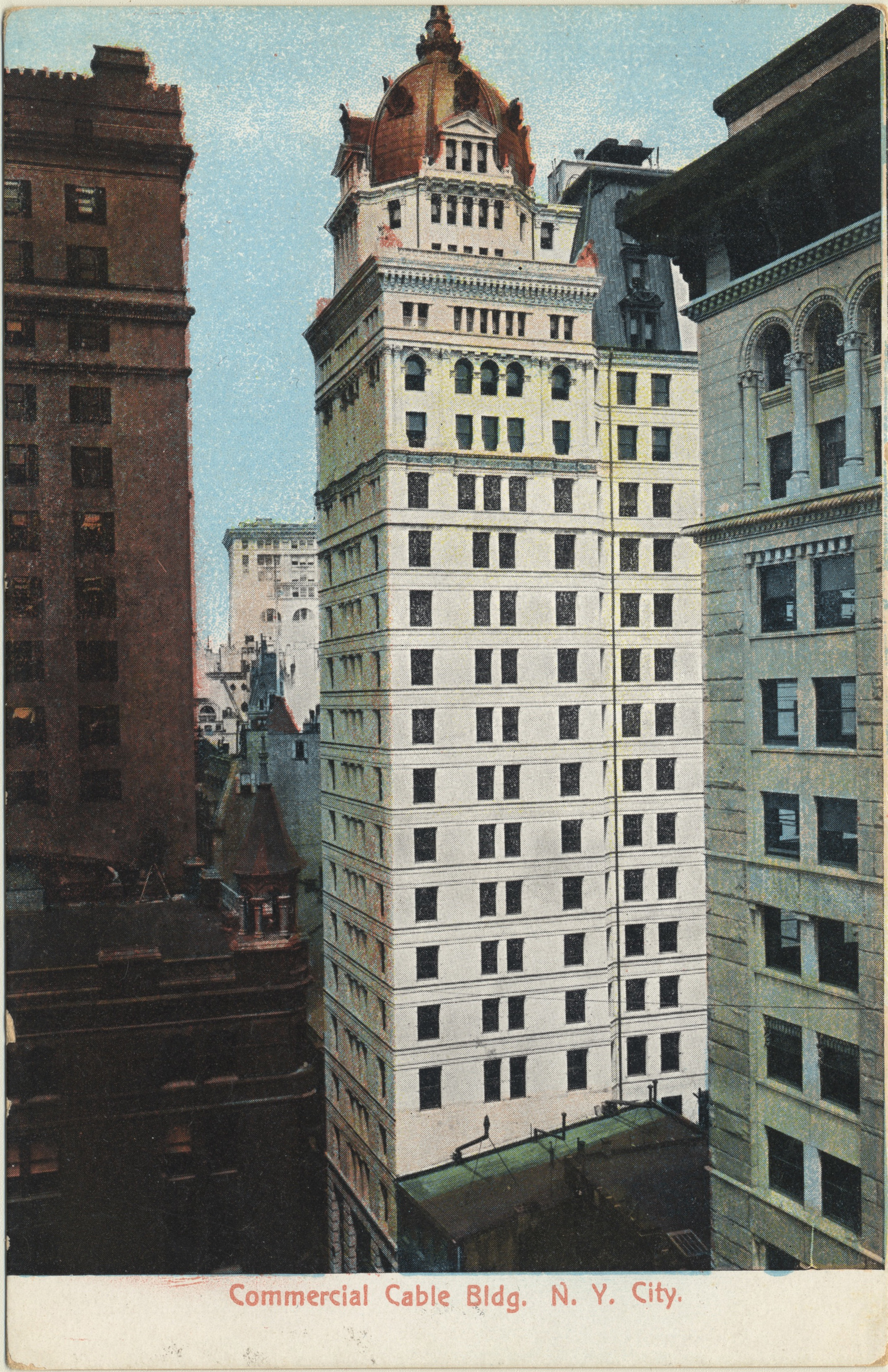 Commercial Cable Bldg. – 304 ft. 20-22 Broad Street (1897)
The Commercial Cable Building, designed by Harding and Gooch, employed concrete-filled cast iron pipes for an innovative approach to foundation engineering used to stabilize the slender tower.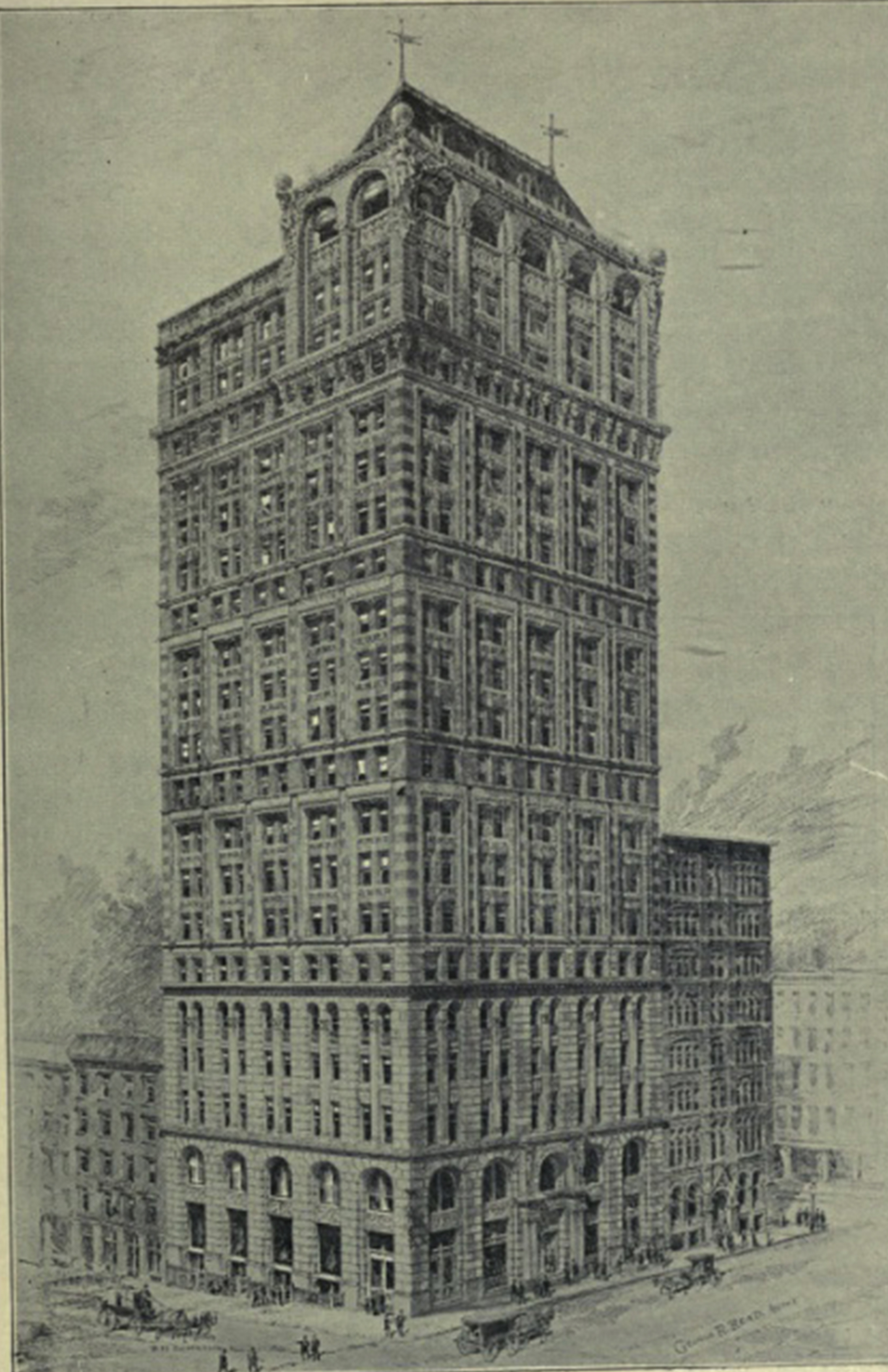 American Tract Society – 291 ft.
144-152 Nassau Street (1895)
The American Tract Society rented out offices in their building, using the profits to spread Christianity and donate to charity. The structure, built by R.H. Robertson, is most notable for its six horizontal divisions and rooftop loggia.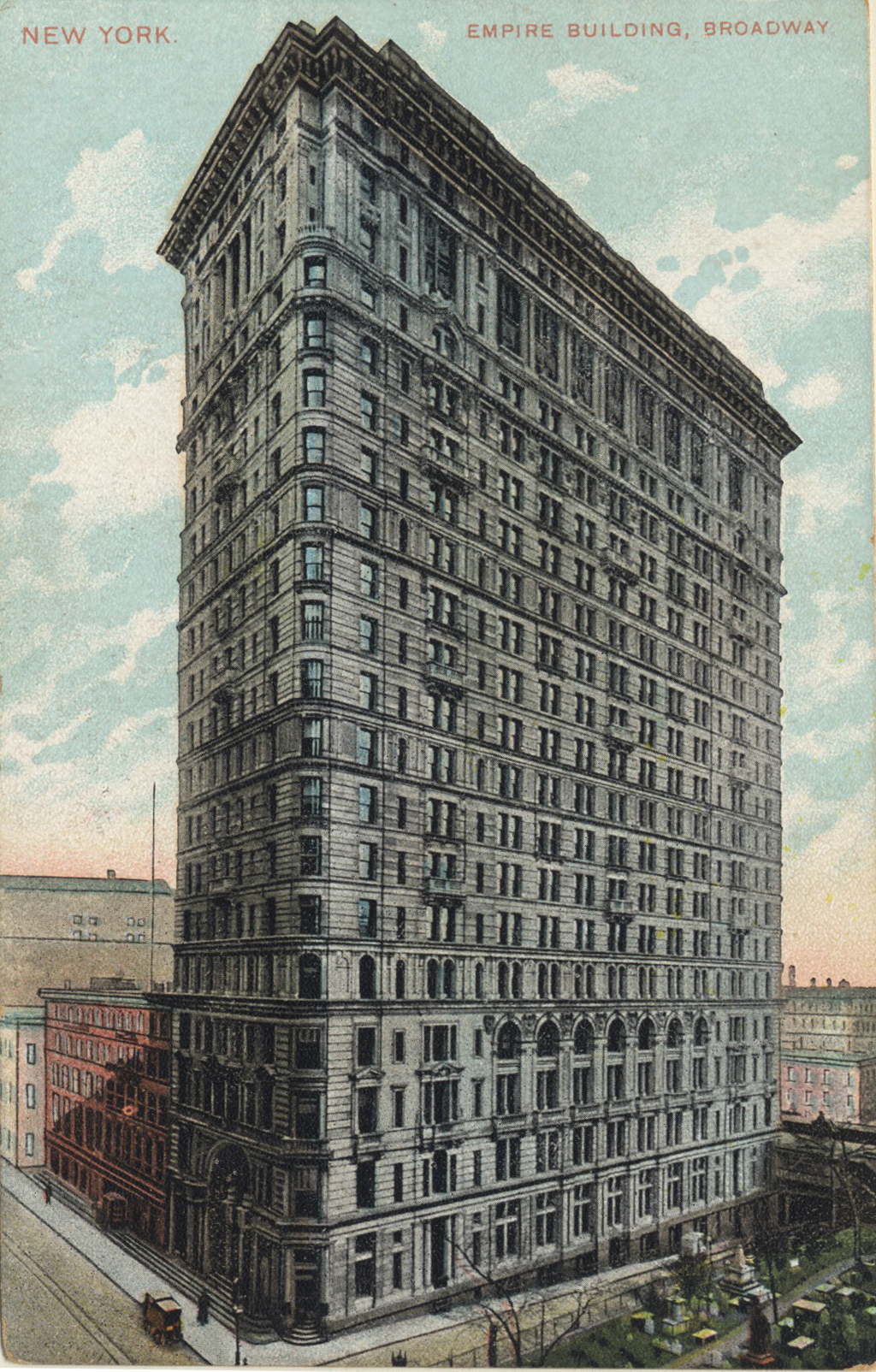 Empire Building – 287 ft.
71 Broadway (1898)
Speculatively built by the O.B. Potter estate and designed by Kimball & Thompson, the Empire Building housed Andrew Carnegie's United States Steel Corporation offices, among many others.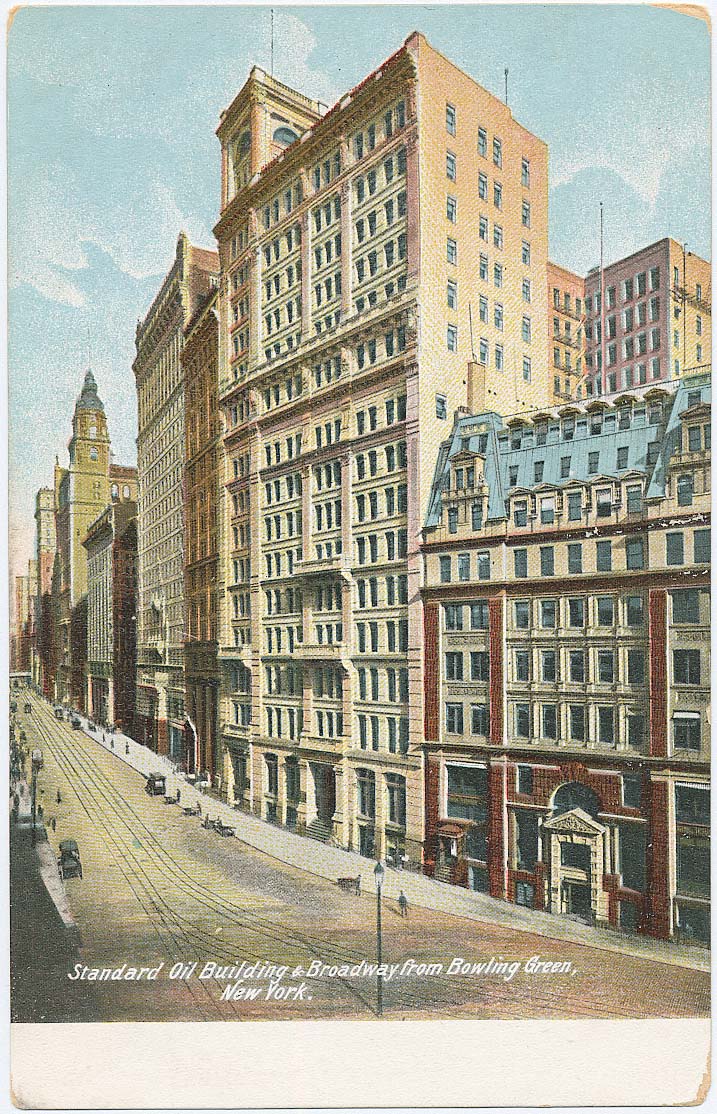 Standard Oil Building II – 280 ft.
24-26 Broadway (1899)
The original Standard Oil Building was only ten stories tall, but in 1895, Kimball & Thompson added six new skeleton frame floors and a north extension to the building, making it 280 feet tall.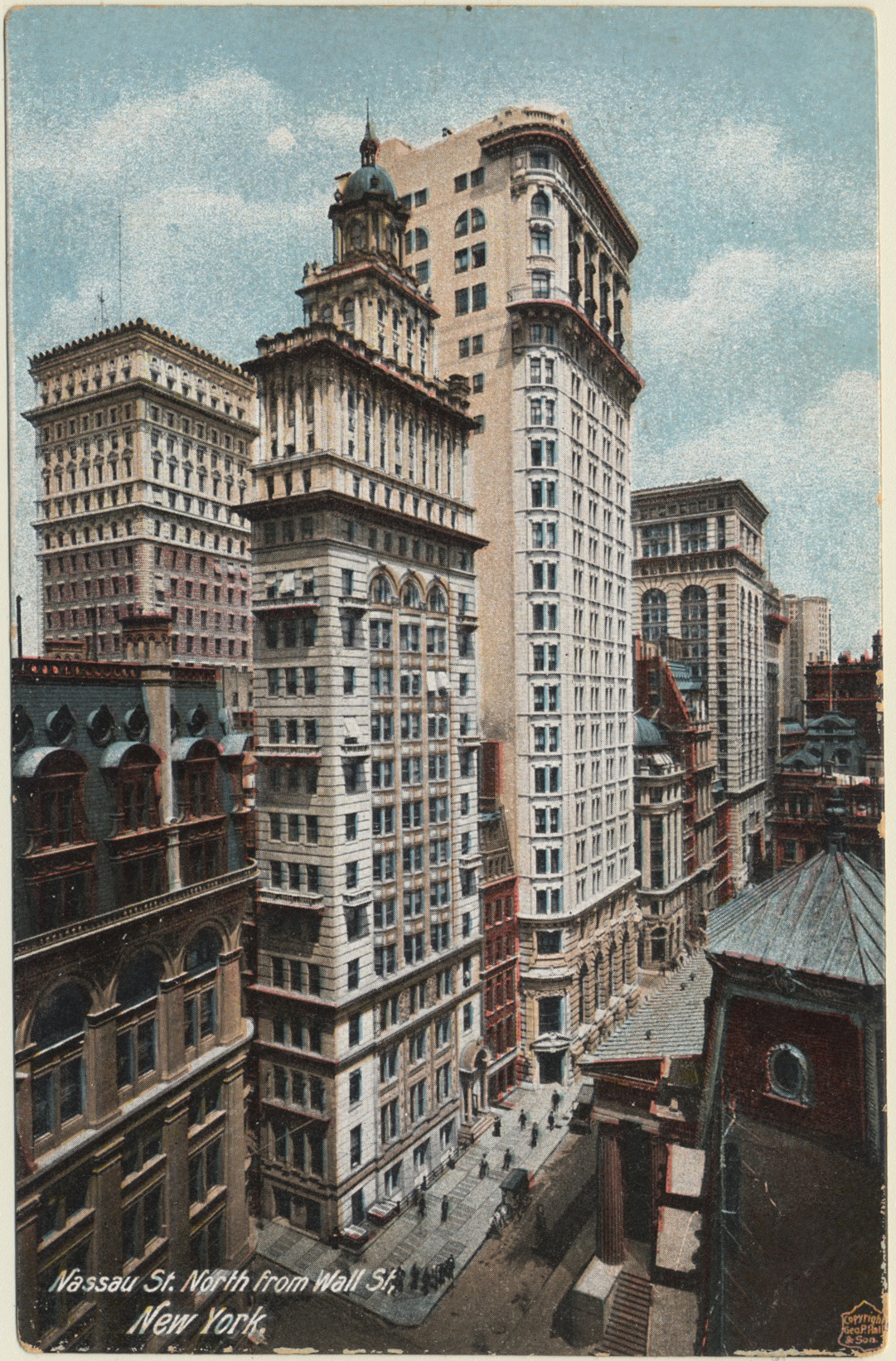 Gillender Building – 273 ft.
20 Wall Street (1897)
Despite its tiny 25 ft. x 75 ft. lot, Berg & Clark's Gillender Building was still one of NYC's tallest edifices in 1900. The slender skyscraper's lifespan was short; it was demolished in 1910 to make room for the even taller Bankers Trust Building.