The Skyscraper Museum is devoted to the study of high-rise building, past, present, and future. The Museum explores tall buildings as objects of design, products of technology, sites of construction, investments in real estate, and places of work and residence. This site will look better in a browser that supports web standards, but it is accessible to any browser or Internet device.
Preservation: Overview
The Shanghai Government has made careful decisions regarding the future of its "heritage sites," since 1994. The Bund was the first of Shanghai's twelve conservation areas, when they were protected internally and externally and controls were placed on development. Ben Wood and Studio Shanghai re-developed a shikomen district near the site of the first secret meeting of the Communist party, in the French Concession area. The project created a new urban condition for Shanghai, re-using old lilong houses. Adaptive reuse of historic buildings and neighborhoods is a growing practice after the success of Xintiandi. Rockbund is one example of this, combining old and new to create a trendy shopping and entertainment district in North Bund, or Waitanyuan, originally a hub for cultural and religious institutions.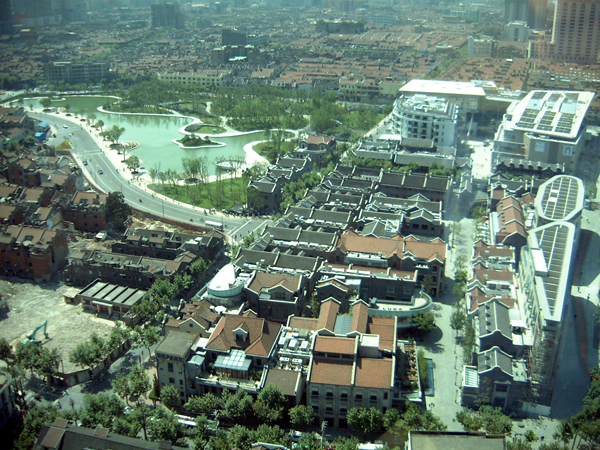 Photo by Studio Shanghai