The Skyscraper Museum is devoted to the study of high-rise building, past, present, and future. The Museum explores tall buildings as objects of design, products of technology, sites of construction, investments in real estate, and places of work and residence. This site will look better in a browser that supports web standards, but it is accessible to any browser or Internet device.
3 Urbanisms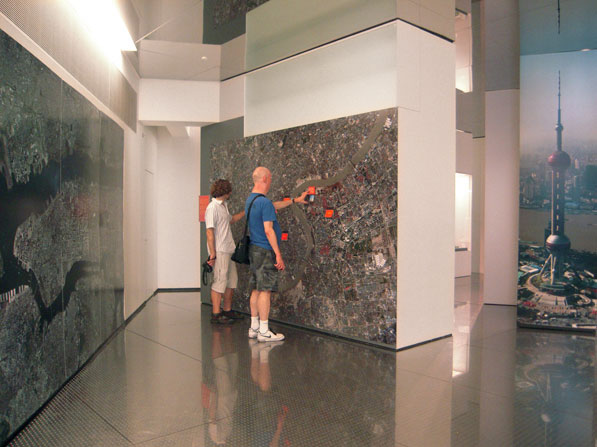 Three major approaches to urban planning and design are evident in Shanghai today and are illustrated in the exhibition. In Puxi, development proceeds by patchwork blocks and relates to the life of the street.
In Pudong, a government master plan requires superblock building sites surrounded by green space and broad avenues that privilege vehicles over pedestrians.
A third approach is the adaptive reuse of historic buildings and neighborhoods-a growing practice after the success of Xintiandi.
Click here to see a Google Map of all highrise buildings in Shanghai above 150 meters that are either proposed, approved, or under construction.