The Skyscraper Museum is devoted to the study of high-rise building, past, present, and future. The Museum explores tall buildings as objects of design, products of technology, sites of construction, investments in real estate, and places of work and residence. This site will look better in a browser that supports web standards, but it is accessible to any browser or Internet device.
15 Central Park West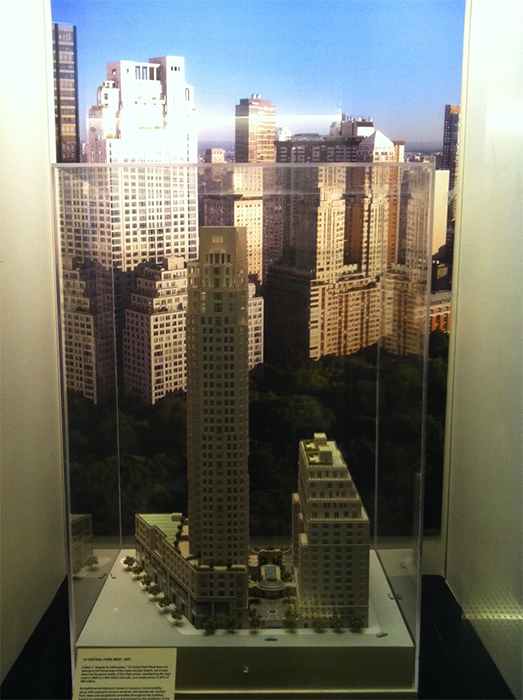 Model of 15 Central Park West on loan from Zeckendorf Development.
Called a "magnet for billionaires," 15 Central park West does not belong to the formal type of the syper-slender towers, but it does stand as the grand-daddy of Sky high prices, establishing the high mark in 2008 of a $45 million first sale, and resale prices in 2012 of $88 million.
Its traditional architectural values of masonry monumentality, along with expansive picture windows with spectacular Central Park views and exceptional amenities throughout the building, made it an immediate success and pumped-up the ambitions of the next wave of development.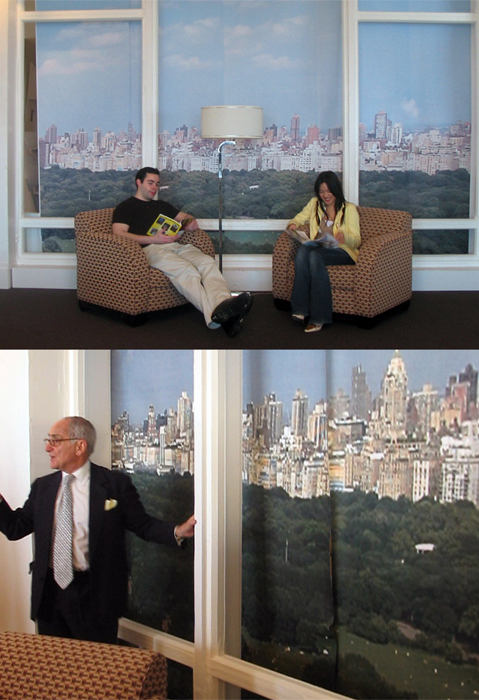 Courtesy of RAMSA.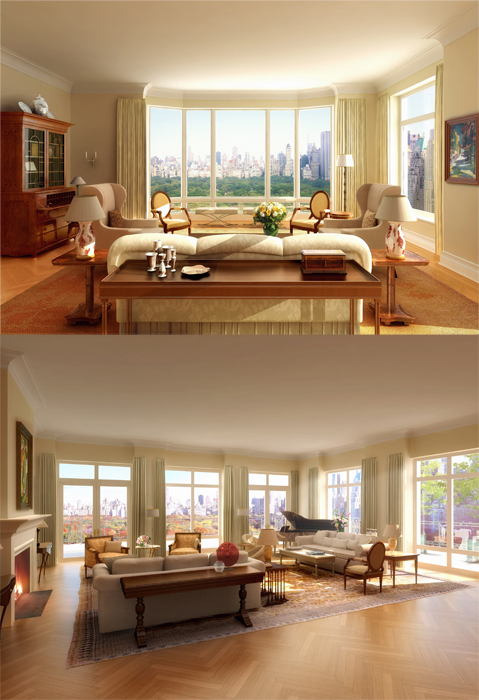 Courtesy of RAMSA.
The photographs above show the full-scale mock-up of the picture window of 15 Central Park West that was installed in the architect's office to test and experience its proposed dimensions. Photographs of living rooms in the building illustrate two versions of its gracious domesticity.
15 Central Park West 2005-2007
Developer: Zeckendorf Development LLC
Design Architect: Robert A.M. Stern Architects
Architect of Record: SLCE Architects
Structural Engineers: WSP Cantor Seinuk
MEP Engineers: Flack + Kurtz
Height: 550 ft | 168 m | 43 floors
G.F.A.: 886,000 Sq. Ft | 82,312 Sq. m.
Units: 231 (202 Condominiums, 29 Staff or Guest Suites)