The Skyscraper Museum is devoted to the study of high-rise building, past, present, and future. The Museum explores tall buildings as objects of design, products of technology, sites of construction, investments in real estate, and places of work and residence. This site will look better in a browser that supports web standards, but it is accessible to any browser or Internet device.
515 Park Avenue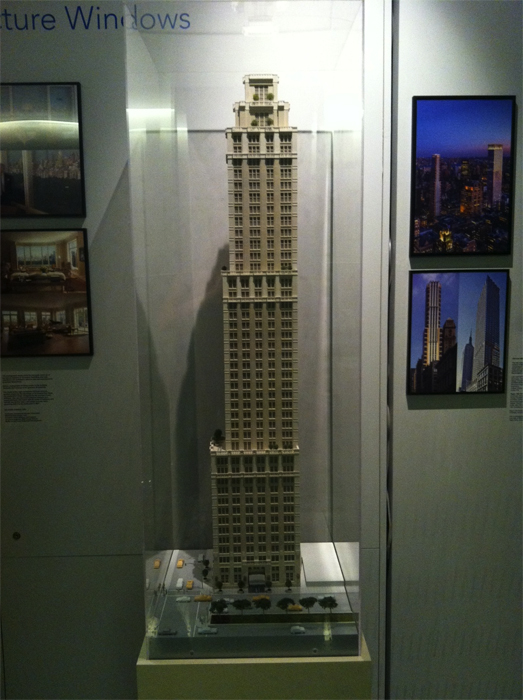 Model of 515 Park Avenue on loan from Zeckendorf General Partnership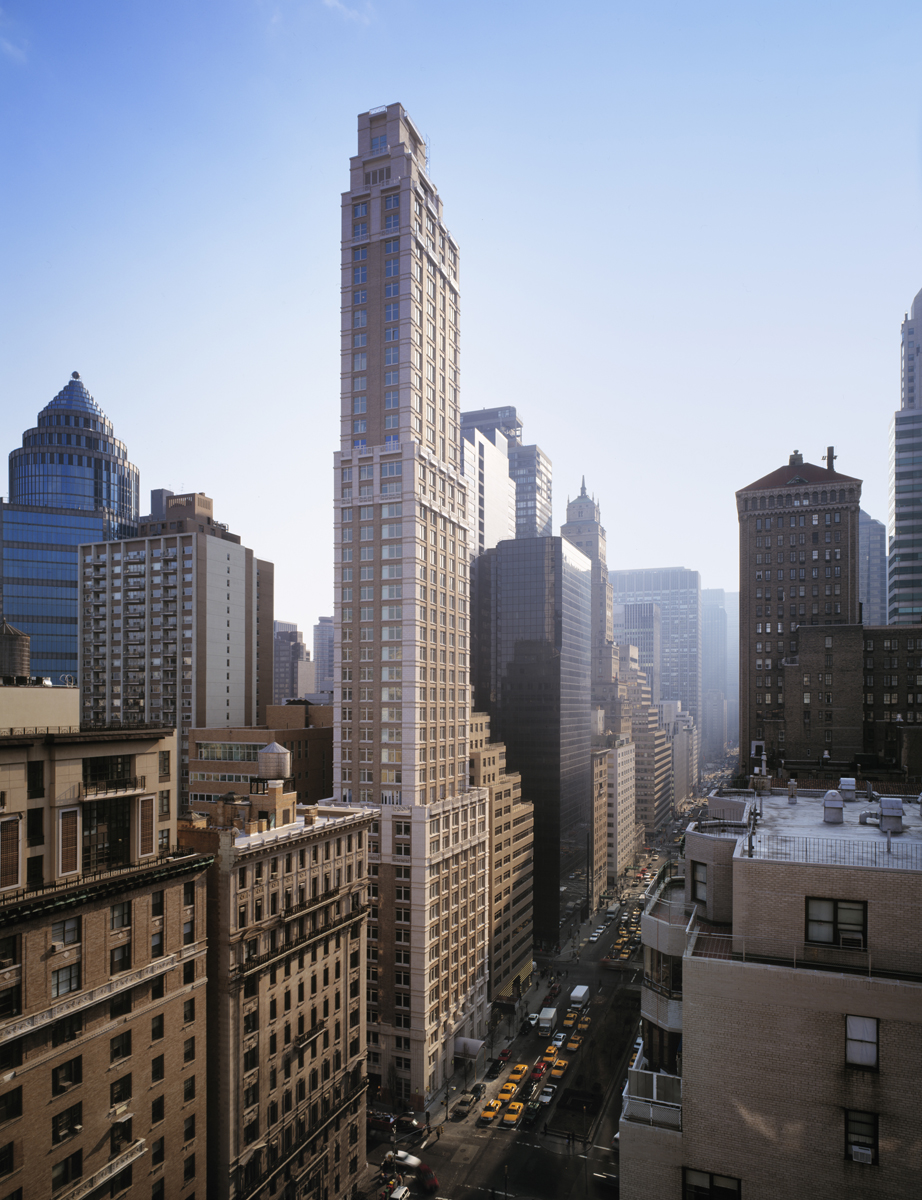 515 Park Ave, 2000. Photo by Jeff Goldberg/ESTO. Courtesy of Zeckendorf.
The model at the left represents 515 Park Avenue, another project by the developer of 15 Central Park West, the Zeckendorf family. Designed by the architect Frank Williams, who also favored traditional masonry and punch windows, this tower with its series of setbacks and slender top stories was a real estate success story, garnering $26.5 for its penthouse in 2001.
515 PARK AVENUE, 2001
Developer: Zeckendorf General Partnership
Whitehall Real Estate Fund
Architect: Frank Williams and Partners
Structural Engineer: WSP Cantor Seinuk
Model on loan from Zeckendorf Development