The Skyscraper Museum is devoted to the study of high-rise building, past, present, and future. The Museum explores tall buildings as objects of design, products of technology, sites of construction, investments in real estate, and places of work and residence. This site will look better in a browser that supports web standards, but it is accessible to any browser or Internet device.
metropolitan tower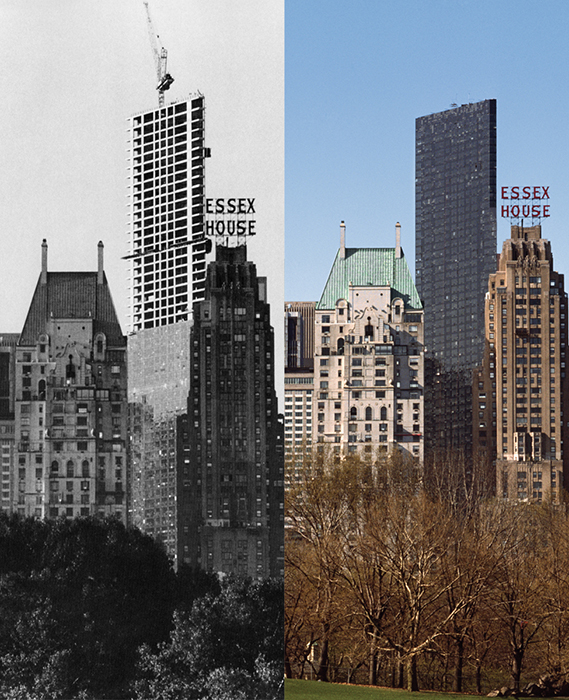 Metropolitan Tower, c.1987 Courtesy of Macklowe Properties
This pair of photographs of the Metropolitan Tower, a luxury condominium developed by Harry Macklowe in the late 1980s, seen both under construction and completed, clad in Darth-Vader black glass, illustrates two key characteristics of the period that continue today. First, reinforced concrete is the preferred material for residential buildings, in contrast to the use of steel in office towers. Second, 57th Street emerged as a prime location for international luxury.
The slenderness of the Metropolitan Tower comes from its triangular wedge shape that rises sheer and high, angling its hypotenuse at the view of Central Park. The building's entrance fronts on 57th Street, two doors east of Carnegie Hall and in the middle of a block of boutique shopping and posh hotels and restaurants. In today's new generation of ultra-luxury towers, 57th Street has a special attraction and has been dubbed by some wags "The Avenue of the Oligarchs."