The Skyscraper Museum is devoted to the study of high-rise building, past, present, and future. The Museum explores tall buildings as objects of design, products of technology, sites of construction, investments in real estate, and places of work and residence. This site will look better in a browser that supports web standards, but it is accessible to any browser or Internet device.
window walls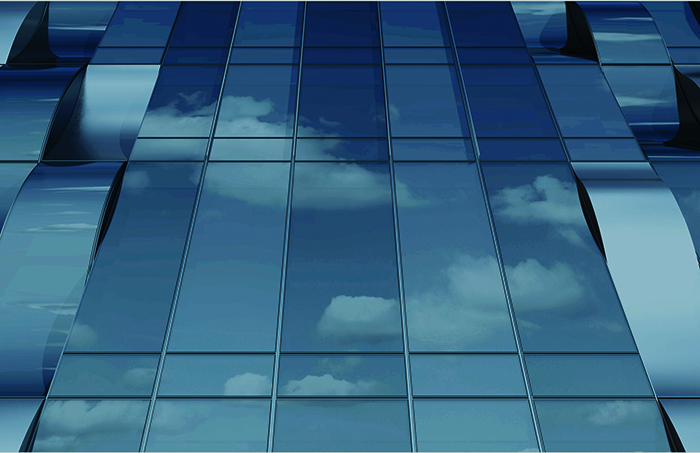 Glass Fašade on One57. Courtesy of Atelier Christian de Portzamparc.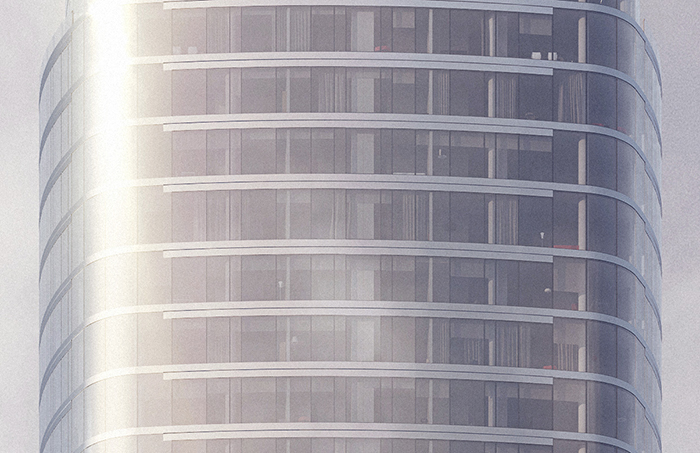 Left: Glass Fašade on 50 West Street. Courtesy of Time Equities, Inc.
The all-glass wall, a fašade treatment generally associated with office buildings, has been adopted in many of the new super-slender towers as much for its thrilling effects and "look of luxury" as for its relative economy due to the relative ease of construction of IGUs (integrated glass units).
The appearance of a uniform glass "skin" became popular in the 1950s and 60s with corporate towers such as Lever House (even though spandrel glass was not transparent from the interior). The first skyscraper to use full floor-to-ceiling glass was the Seagram Building, according to Phyllis Lambert, who selected the architect Mies van der Rohe and worked with him as a client on the commission. The all-glass curtain wall became an expression of modernity and of quality (although it also became nearly ubiquitous and debased) and it entered the vocabulary of residential architecture in New York in the 1970s and 1980s in projects such as Olympic Tower, Trump Tower, and the Metropolitan Tower.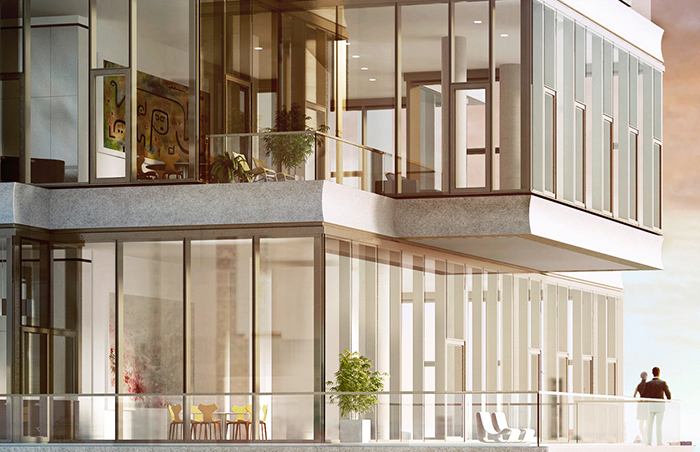 Balcony of 56 Leonard. Courtesy of Alexico Group/ 56 Leonard LLC.
In the new super-slender towers, the architects often play with glass patterns, and even planarity. From the inside, the floor-to-ceiling glass is a clear membrane that separates interior from the air outside.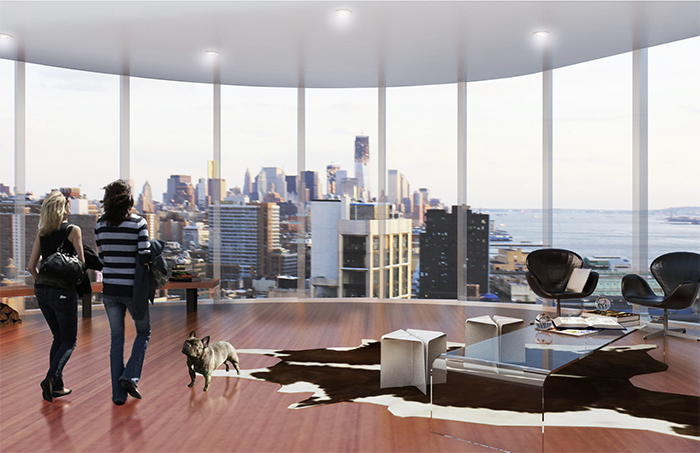 Interior of Hudson Yards Tower D. Courtesy of Diller Scofidio + Renfro.
In Tower D at Hudson Yards, the glass units are deformed, and some take curving shapes and create bow windows. In One57, the tints of glass in blues, grays, and silver are intended to make a "Klimt effect" of scintillating mosaics.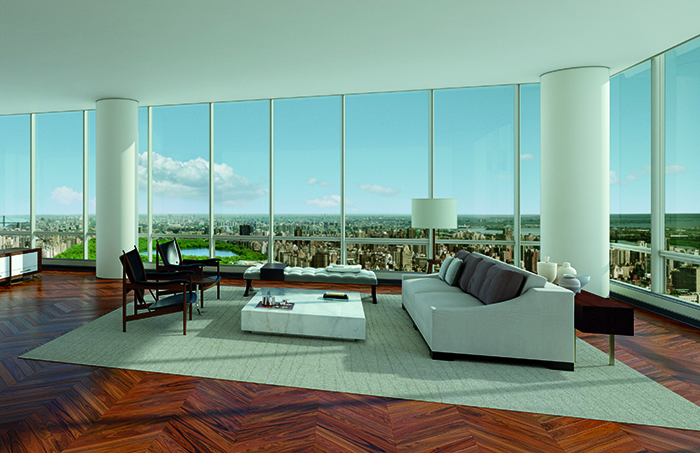 Interior of One57. Courtesy of Extell Development.
At One57, the tints of glass in blues, grays, and silver are intended to make what architect Christian de Portzamparc calls a "Klimt effect" of scintillating mosaics, while at 50 West Street, the sleek visor-like curves of the curtain wall designed by Helmut Jahn contain and conceal a sophisticated double wall of ventilating louvers.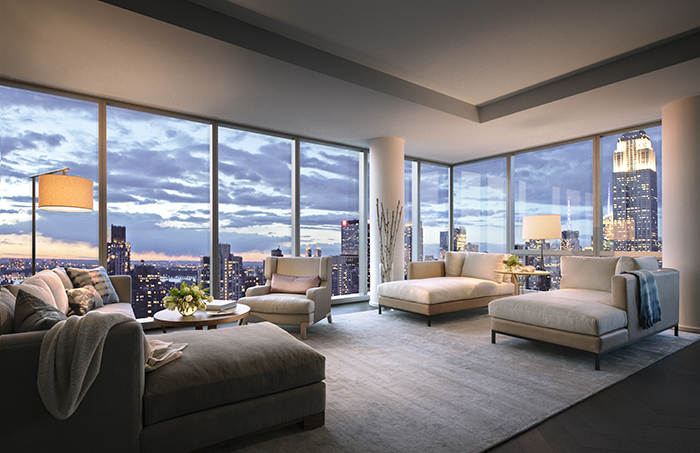 Interior of One Madison. Courtesy of Related Companies.
The use of the window wall results in the unavoidable consequence of giant concrete columns intruding in the living room and bedroom open plans, as is evident in the computer renderings of future penthouse interiors in One57 and One Madison.