The Skyscraper Museum is devoted to the study of high-rise building, past, present, and future. The Museum explores tall buildings as objects of design, products of technology, sites of construction, investments in real estate, and places of work and residence. This site will look better in a browser that supports web standards, but it is accessible to any browser or Internet device.
Zoning & Air Rights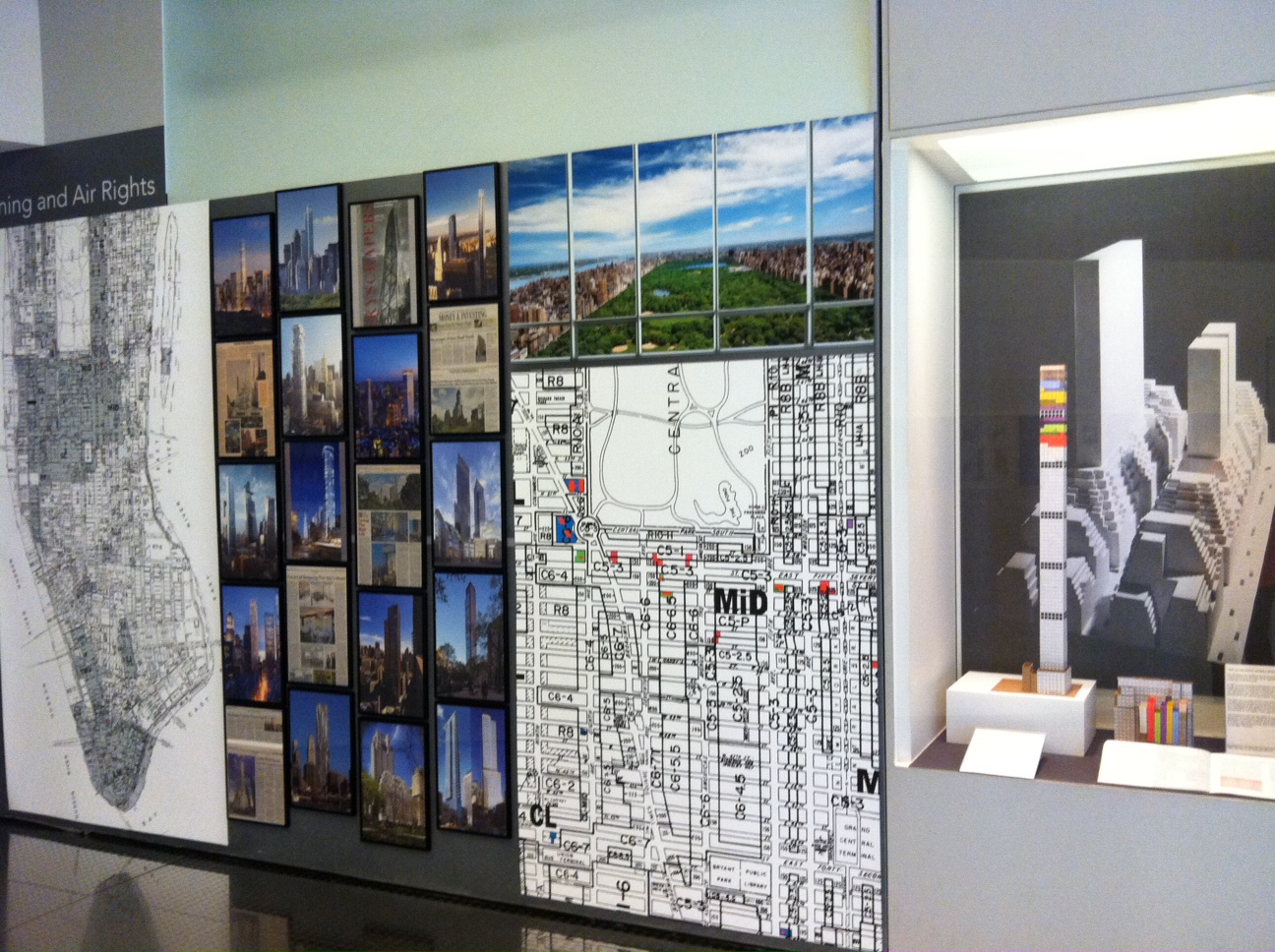 The two maps on this wall are enlarged from current Department of City Planning zoning maps of Manhattan. They carry coding such as C5-3 and C6-4 that refer to the different regulations that govern the delineated area. While the particulars are complicated, the maps make clear that across the city, all development is governed by zoning regulations.
The map is also marked in bright colors that show the footprints of the luxury towers pictured in the adjacent frames. Most of the new buildings cluster along the edge of Central Park, and especially on 57th Street, where they stretch tall to peer at the park over neighboring rooftops.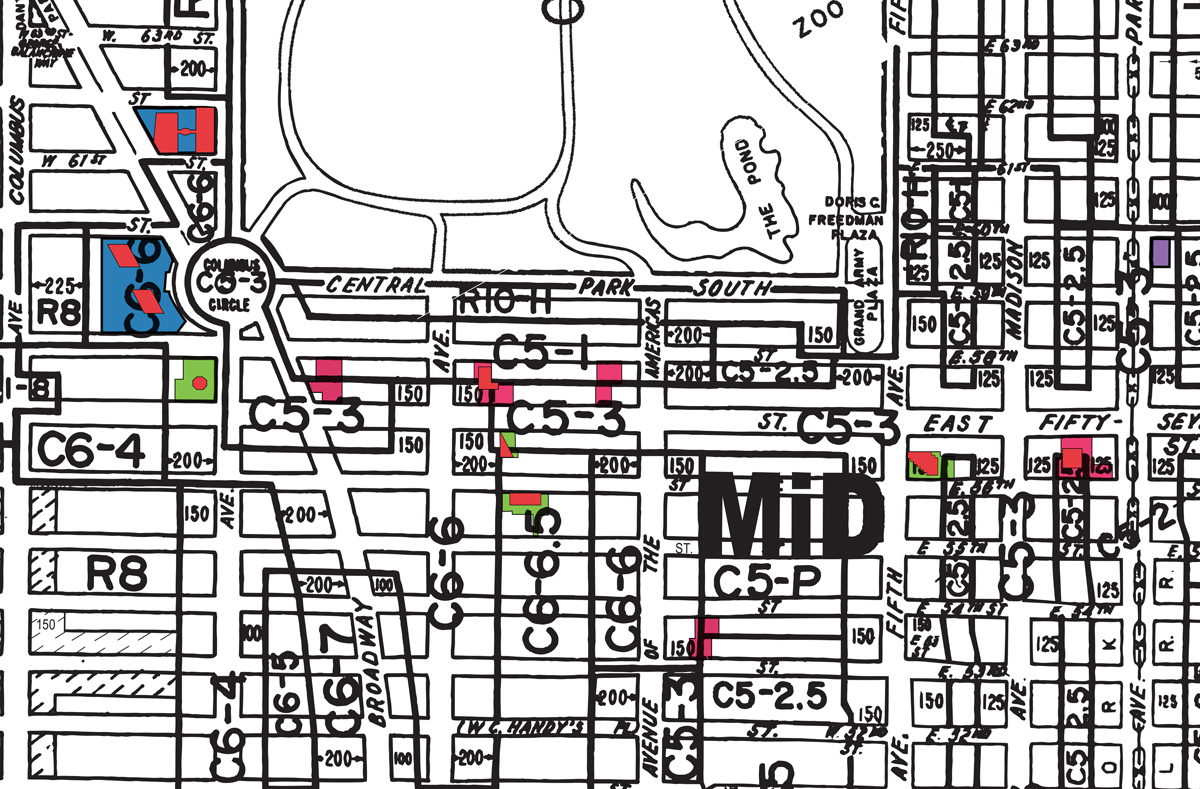 Other geographies spotted with a few 50-to-70-story slender condos are Midtown South near Madison Square and lower Manhattan.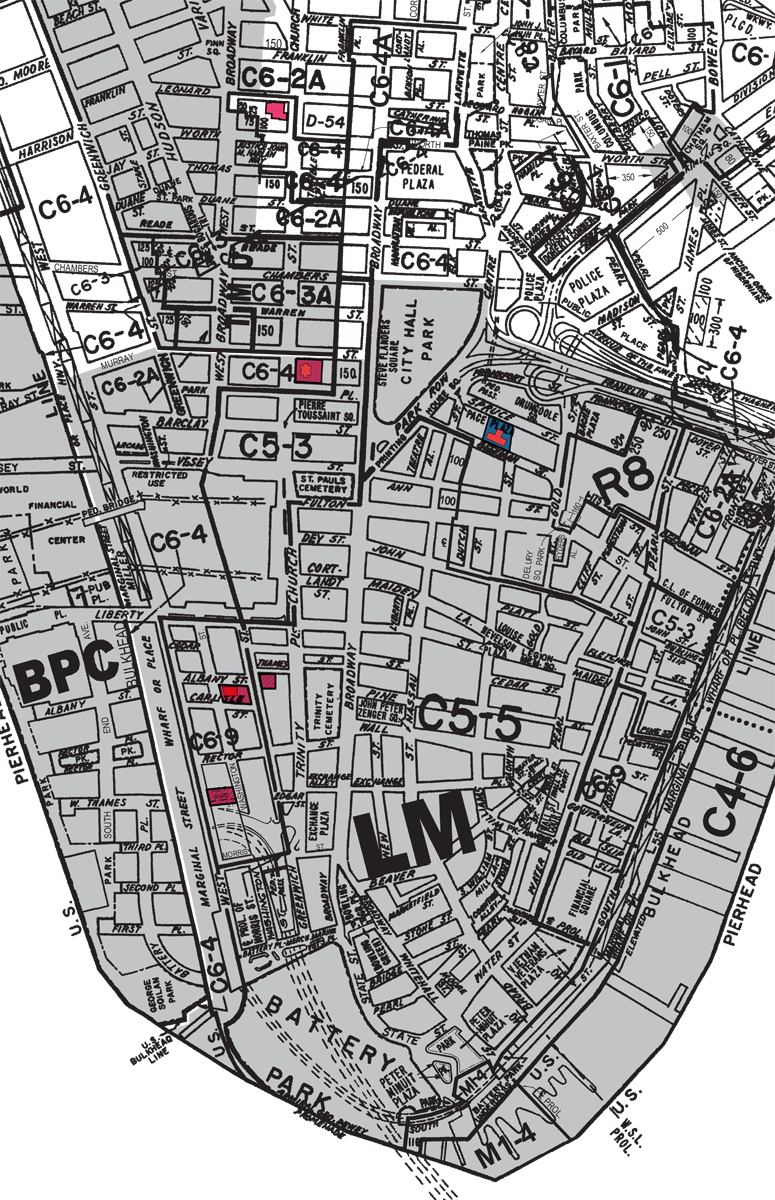 For more information see Sky High Prices.