The Skyscraper Museum is devoted to the study of high-rise building, past, present, and future. The Museum explores tall buildings as objects of design, products of technology, sites of construction, investments in real estate, and places of work and residence. This site will look better in a browser that supports web standards, but it is accessible to any browser or Internet device.
sky house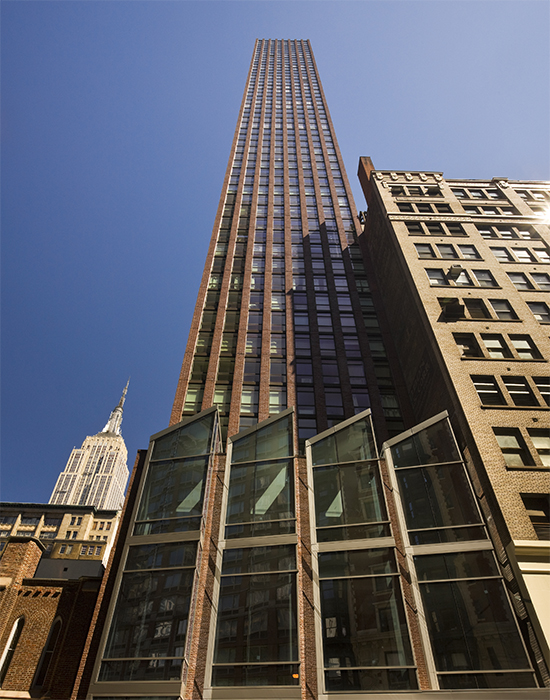 View of Sky House from 29th St. Photograph by David Sundberg/ESTO.
One of the loveliest buildings of the post-2001-pre-2008 moment of slenderness is SKY HOUSE, a 55-story slab rising on a lot just 45 ft. wide on 29th St and running through the block to 30th St, midblock between Fifth and Madison Ave. Having purchased air rights from the landmarked red brick "Little Church Around the Corner," the developers, architects FXFOWLE, and engineers WSP Cantor Seinuk created a contextual design that emphasized verticality in the close set, brick-faced structural columns. Their exploration of the design process is described in the video from a presentation for the skyscraper on February 19, 2009.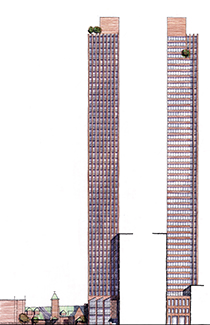 Elevation Drawing. Courtesy of FXFOWLE.
SKY HOUSE, 2007
11 East 29th Street
Developer: The Clarett Group
Architect: FXFOWLE Architects
Structural Engineer: WSP Cantor Seinuk
Height: 588 ft | 139 units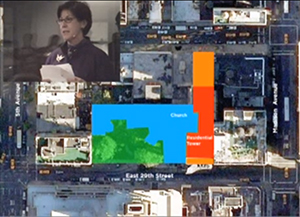 Click the image to the left to watch Veronica Hackett, Co-Founder and Managing Partner of The Clarett Group discuss [placeholder text].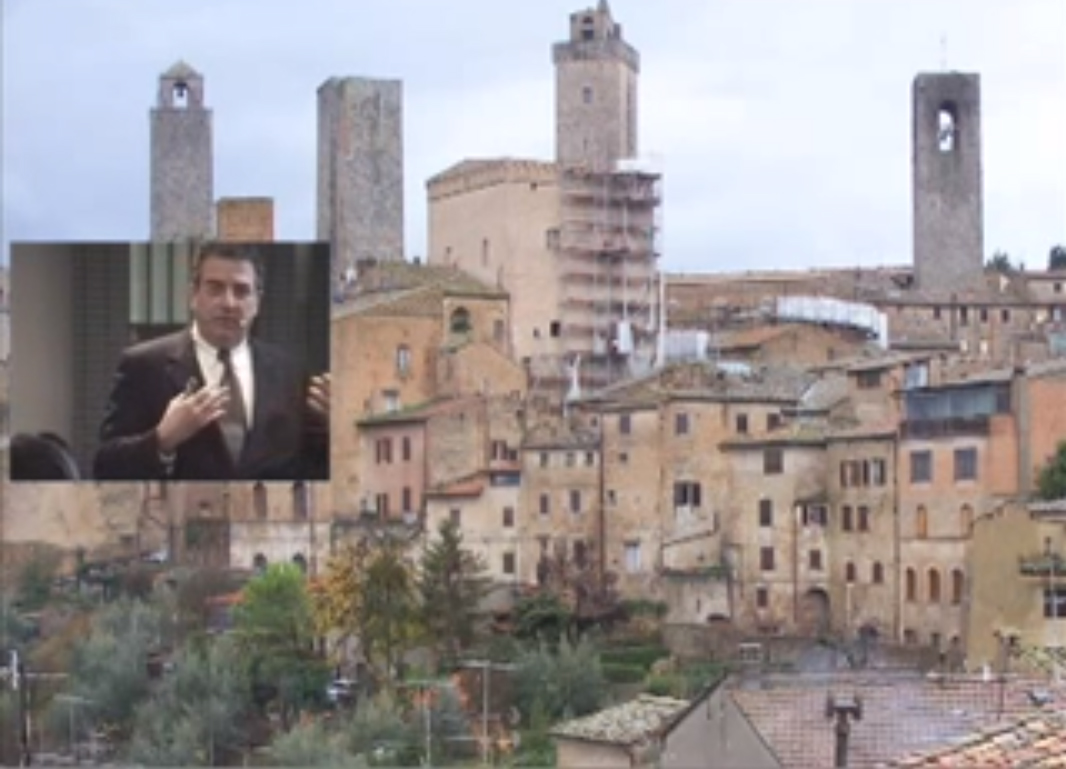 Click the image to the left to watch Frank Lupo, Associate Principal of FXFOWLE Architects discuss[placeholder text].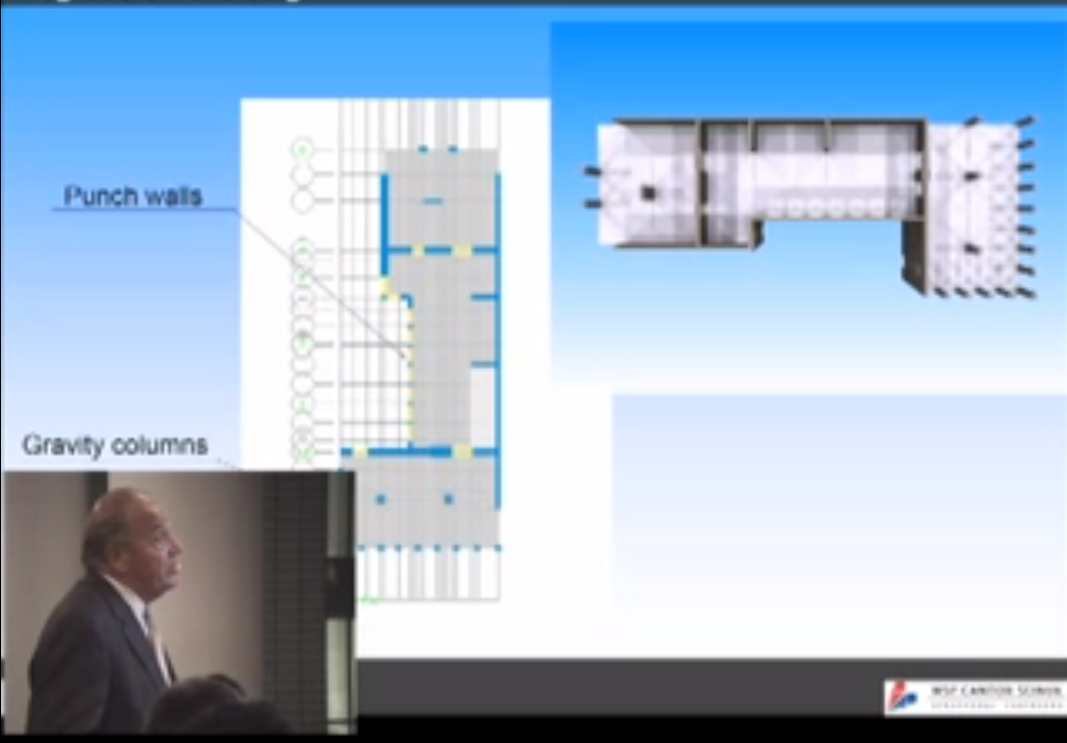 Click the image to the left to watch Silvian Marcus, CEO of WSP Cantor Seinuk discuss [placeholder text].