The Skyscraper Museum is devoted to the study of high-rise building, past, present, and future. The Museum explores tall buildings as objects of design, products of technology, sites of construction, investments in real estate, and places of work and residence. This site will look better in a browser that supports web standards, but it is accessible to any browser or Internet device.
Chinese Tops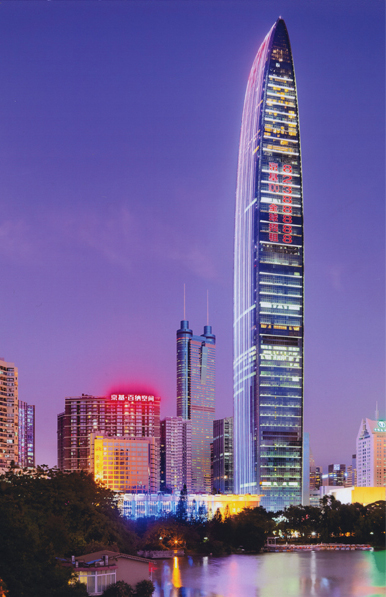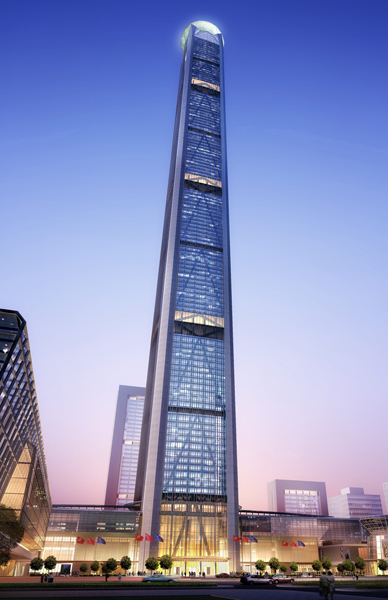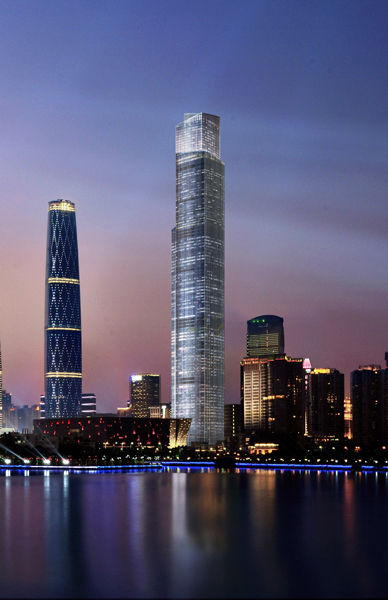 From left: KK 100, Goldin Finance, Chow Tai Fook Guangzhou.




China exceeds all countries in its number of supertalls: of the 24 buildings in our category of 100 stories or taller, half are in China, including one in Hong Kong. Chinese developers are attracted to great height and signature tops, as illustrated by this sextet of towers. Most of the projects are mixed-use buildings that combine office, serviced apartments and a hotel stacked into the tower, but the speed of growth in Chinese cities, most of which exceed New York in population, have created demand for all types of towers. The 660-meter, 118 story Ping An Finance Center seen in the rendering on the nearby case, and the 528-meter China Zun project in Beijing (lower left), are devoted entirely to offices.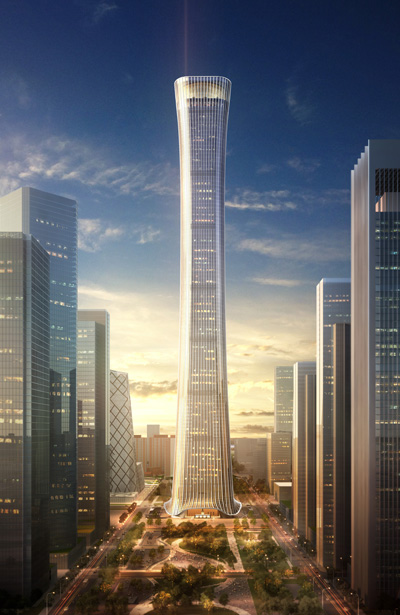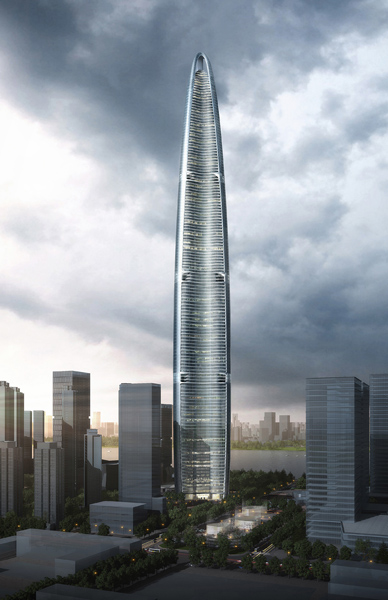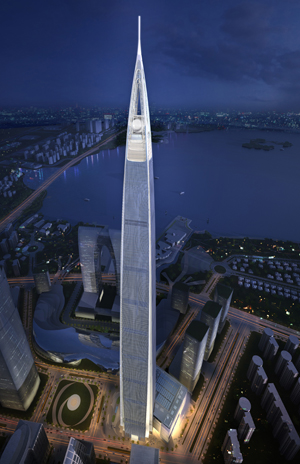 From left: China Zun, Wuhan Greenland Center, Suzhou Zhongnan Center.



The loftiest of all the projects, just beginning construction, is the 729-meter, 2,392-foot Zhongnan Center in Suzhou (at right), just west of Shanghai, a mixed-use tower so slender that the opening at its top seems like the eye of a needle.