The Skyscraper Museum is devoted to the study of high-rise building, past, present, and future. The Museum explores tall buildings as objects of design, products of technology, sites of construction, investments in real estate, and places of work and residence. This site will look better in a browser that supports web standards, but it is accessible to any browser or Internet device.
EMPIRE STATE BUILDING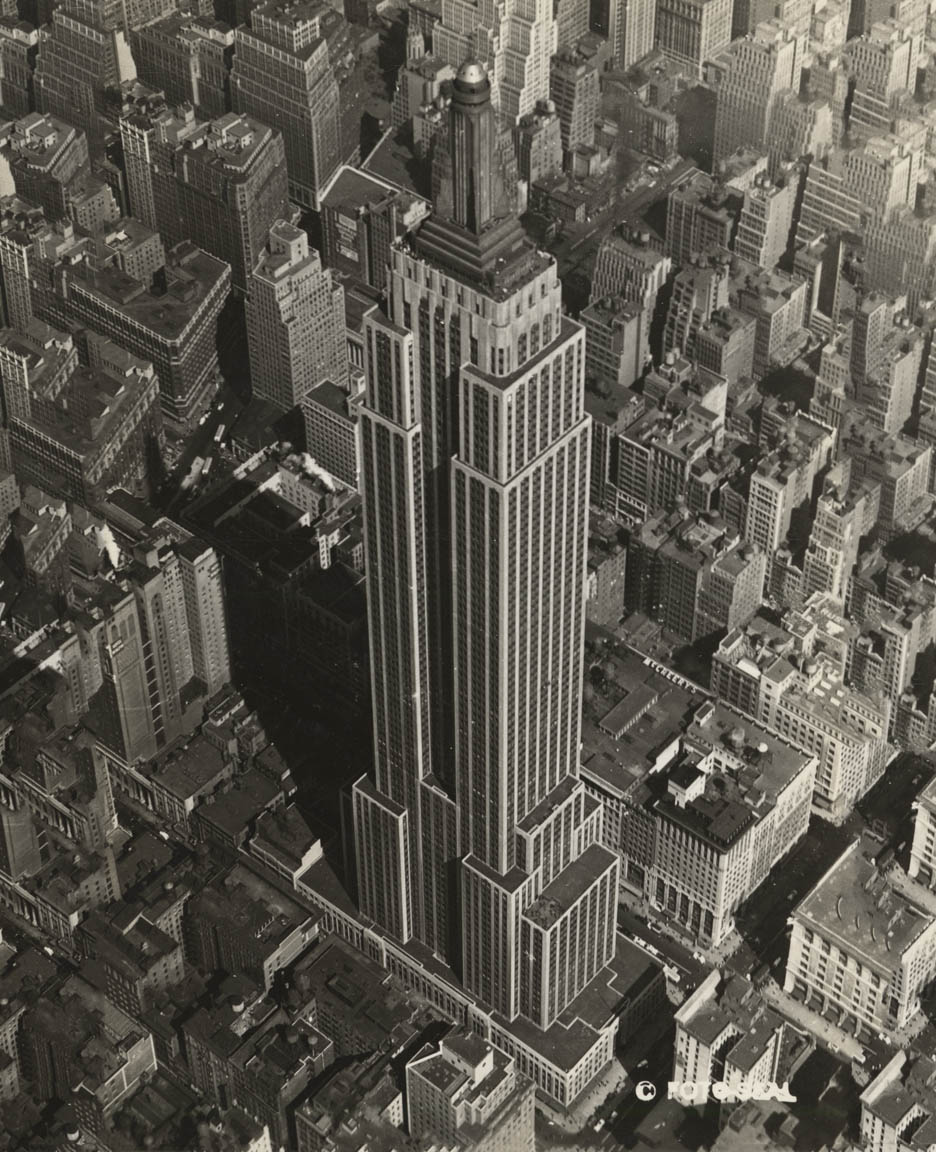 Postcard view of the Empire State Building, early 1930s, Collection of The Skyscraper Museum.
Completed in 1931, The Empire State Building ruled as the world's tallest building for forty years, until the completion of the North Tower of the World Trade Center in 1971. Its height, however, had not been set at the start of the design process in September 1929. Rather, it evolved from early schemes for a flat-topped structure – first of 80 stories, then 85 floors with a roof top observation deck – then to the equivalent of 102 stories with the addition of the 200-foot mooring mast.
In December 1929, newspapers reported that future world's tallest building would be topped with a signature feature, a stainless-steel spire that was justified as functional by serving as a landing station for dirigibles for long-distance business travelers. The Chrysler Building had topped out in October 1929 at 1,046 feet, surpassing 40 Wall Street at 927 feet. The Empire State's mooring mast - which brought the total height to 1,250 feet – was clearly intended to decisively claim the title of world's tallest building.
The Empire State was not just taller than other skyscrapers, it was bigger by every measure. Its skeleton frame required 57,000 tons of steel, compared to 21,000 tons for the Chrysler Building. Its net rentable area was 2.1 million sq.ft. (as calculated in 1931), as opposed 850,000 for the Chrysler Building and 845,000 for 40 Wall Street. In other words, the combined floor areas of the next two tallest buildings on the world did not equal that of the Empire State alone.