The Skyscraper Museum is devoted to the study of high-rise building, past, present, and future. The Museum explores tall buildings as objects of design, products of technology, sites of construction, investments in real estate, and places of work and residence. This site will look better in a browser that supports web standards, but it is accessible to any browser or Internet device.
Wind Tunnel Models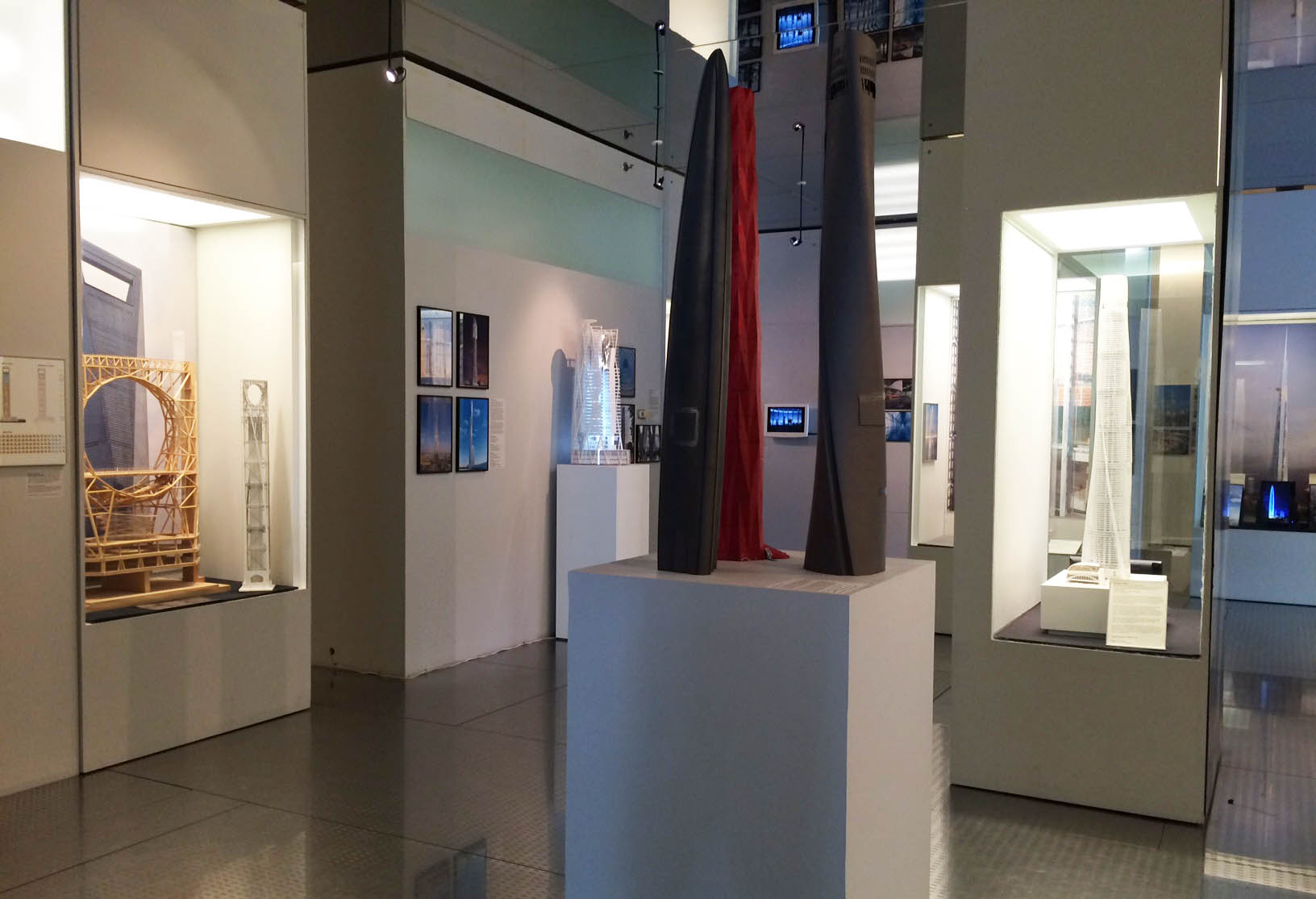 Aerolastic model of Shanghai Tower, Aerolastic model of Wuhan Greenland Center, Pressure tap model of Greenland Tower Chengdu. All models on loan from RWDI Consulting Engineers.
WIND TUNNEL TESTING
RWDI Consulting Engineers used the models on this stand to conduct wind tunnel tests to gauge the performance of the buildings' designs. This group of models represents two, of three, different types of wind tunnel tests: pressure tap, the red model, and aeroelastic, the grey models. Models for the third type of test, force balance, are often made of a clear plastic and balsa wood.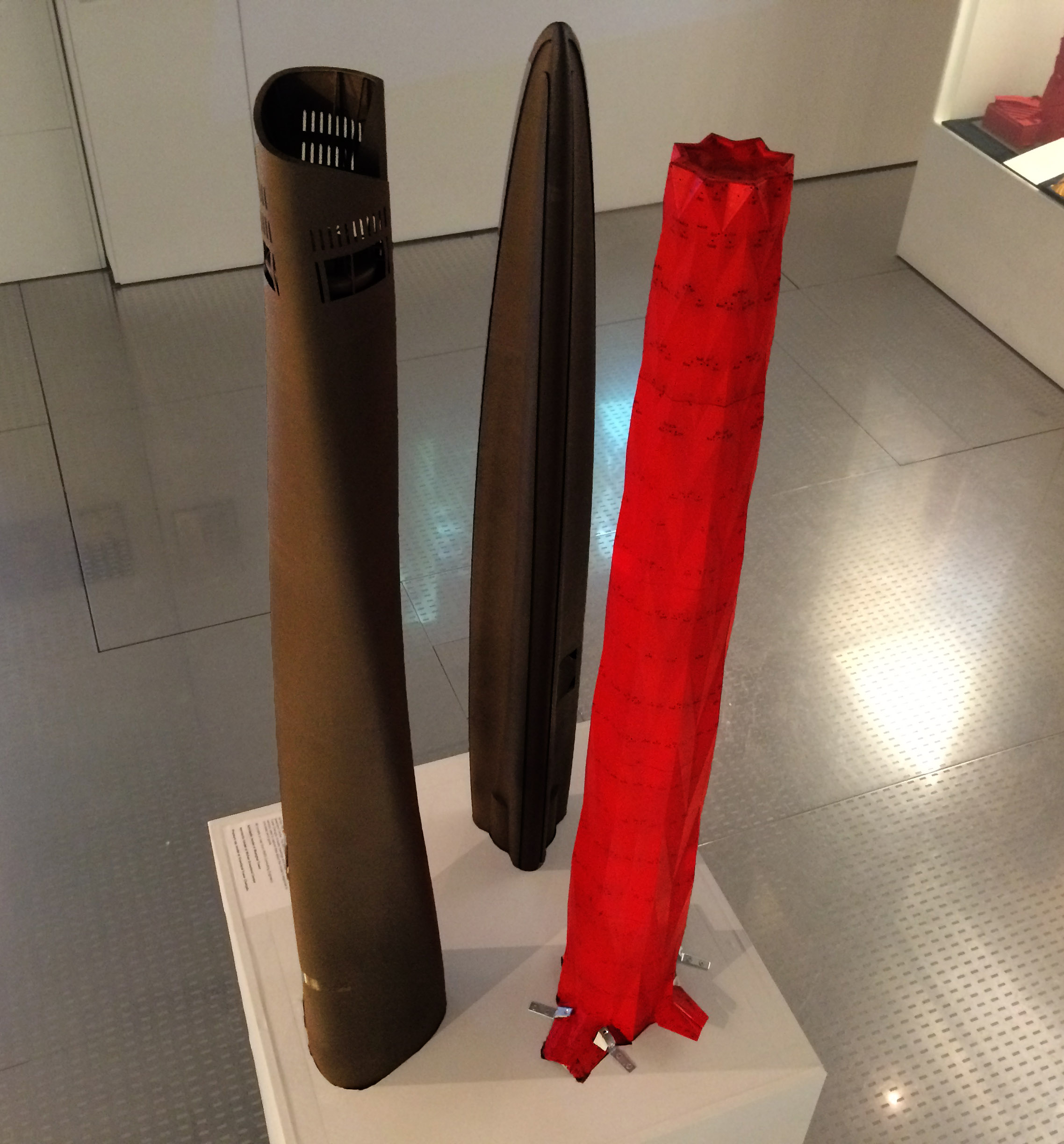 Shanghai Tower's twisting outer shell, which climbs to 632 m / 2,073 ft., required extensive wind tunnel testing and computer modeling to work out the most structurally efficient degree of "twist." Wind tunnel testing helped determine the final form for the arched top and side niches, not seen in this model, of the 636 m / 2,087 ft. Wuhan Greenland Center. The red model of the 468 m / 1,535 ft. Greenland Tower Chengdu includes markings and small holes for the many sensors used to capture data about the model's response to simulated wind gusts.