The Skyscraper Museum is devoted to the study of high-rise building, past, present, and future. The Museum explores tall buildings as objects of design, products of technology, sites of construction, investments in real estate, and places of work and residence. This site will look better in a browser that supports web standards, but it is accessible to any browser or Internet device.
One World Trade Center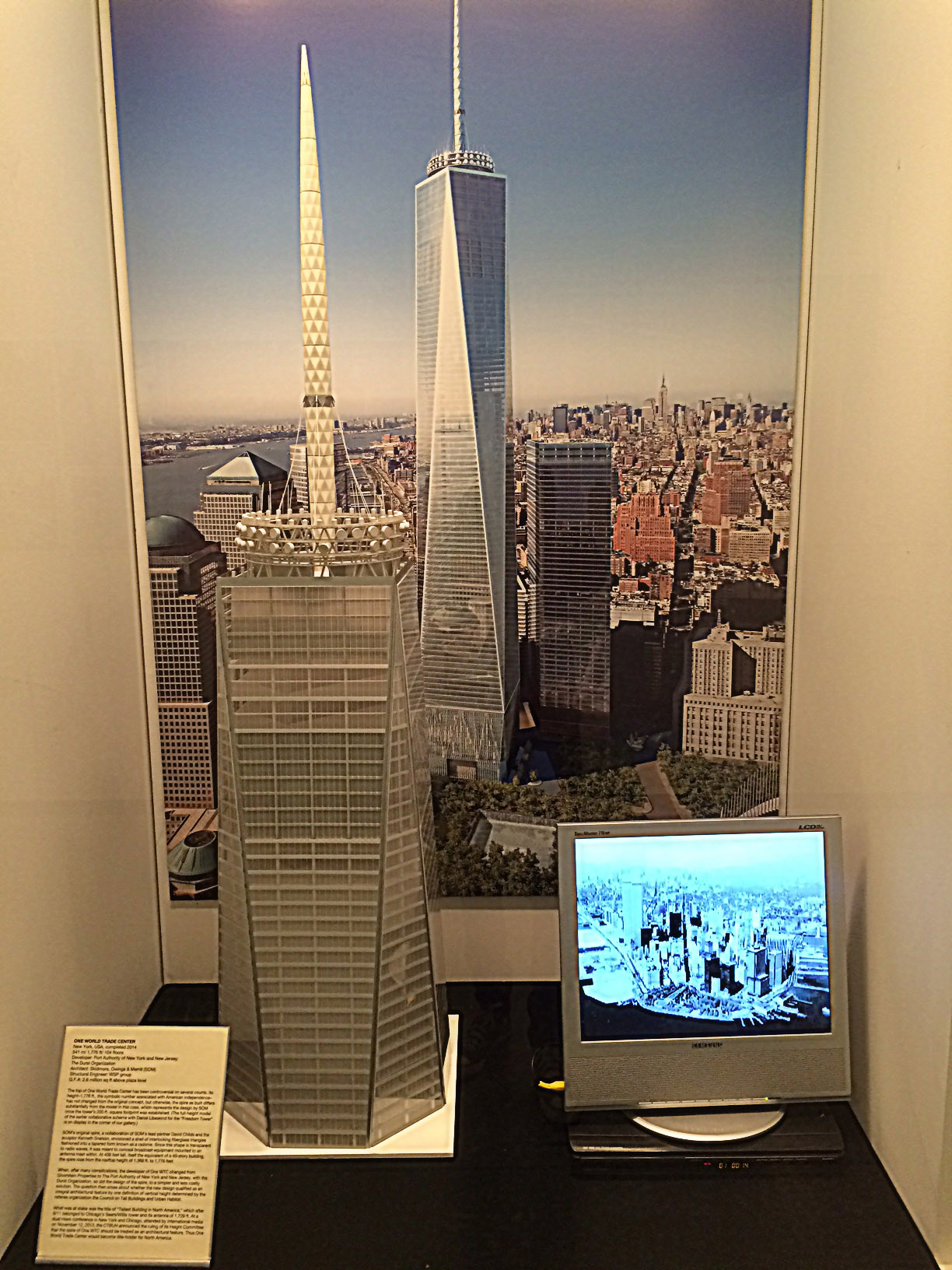 Back of case image of tower courtesy SOM. Model on loan from SOM.
New York, USA, completed 2014
541 m/ 1,776 ft/ 104 floors
Developer: Port Authority of New York and New Jersey;
The Durst Organization
Architect: Skidmore, Owings & Merrill (SOM)
Structural Engineer: WSP group
G.F.A: 2.6 million sq ft above plaza level
The top of One World Trade Center has been controversial on several counts. Its height–1,776 ft., the symbolic number associated with American independence– has not changed from the original concept, but otherwise, the spire as built differs substantially from the model in this case, which represents the design by SOM once the tower's 200 ft.-square footprint was established (The full-height model of the earlier collaborative scheme with Daniel Libeskind for the "Freedom Tower" is also on display in our gallery.)
SOM's original spire, a collaboration of SOM's lead partner David Childs and the sculptor Kenneth Snelson, envisioned a shell of interlocking fiberglass triangles fashioned into a tapered form known as a radome. Since this shape is transparent to radio waves, it was meant to conceal broadcast equipment mounted to an antenna mast within. At 408 feet tall, itself the equivalent of a 40-story building, the spire rose from the rooftop height of 1,368 ft. to 1,776 feet.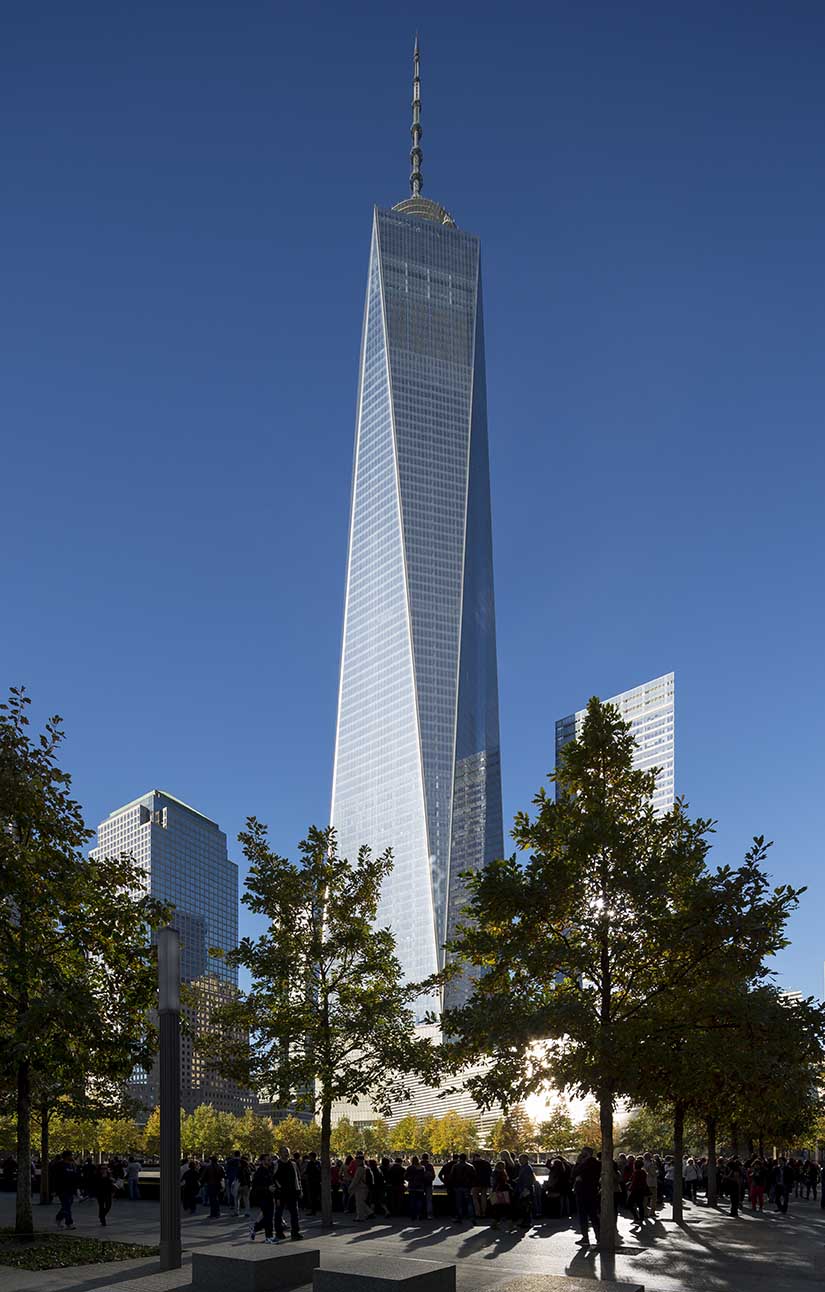 Image courtesy SOM. Photo credit James Ewing.
When, after many complications, the developer of One WTC changed from Silverstein Properties to The Port Authority of New York and New Jersey, with the Durst Organization, so did the design of the spire, to a simpler and less costly solution. The question then arose about whether the new design qualified as an integral architectural feature by one definition of vertical height determined by the referee organization the Council on Tall Buildings and Urban Habitat.
What was at stake was the title of "Tallest Building in North America," which after 9/11 belonged to Chicago's Sears/Willis Tower with its architectural height of 442 m / 1,451 ft. At a dual news conference in New York and Chicago, attended by international media on November 12, 2013, the CTBUH announced the ruling of its Height Committee that the spire of One WTC should be treated as an architectural feature. Thus One WTC would become title-holder for North America.