The Skyscraper Museum is devoted to the study of high-rise building, past, present, and future. The Museum explores tall buildings as objects of design, products of technology, sites of construction, investments in real estate, and places of work and residence. This site will look better in a browser that supports web standards, but it is accessible to any browser or Internet device.
PING AN FINANCE CENTER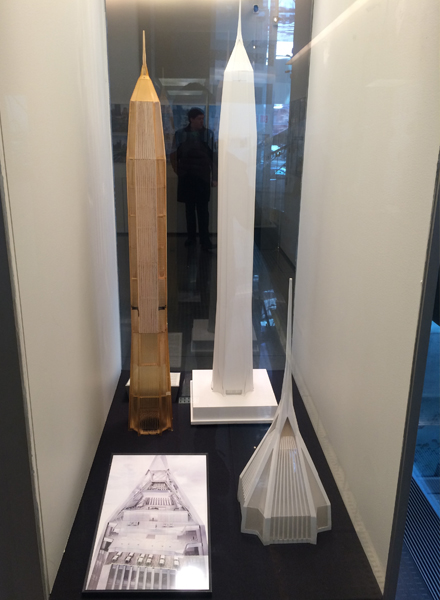 Installation view. Architectural models of tower and spire. On loan from Kohn Pedersen Fox Associates. Aeroelastic wind tunnel model. On loan from RWDI Consulting Engineers.
Shenzhen, China
anticipated completion 2015
660 m/ 2,165 ft/ 118 floors
Developer: China Ping An Financial Centre Construction & Development
Architect: Kohn Pedersen Fox Associates PC
Associate Architect: CCDI
Structural Engineer: Thornton Tomasetti
G.F.A: 459/ 4.2 million sq ft

At 660 meters, Ping An Finance Center will be the tallest building in China upon its completion in 2016. Located in Shenzhen, a city just across the border from Hong Kong that has grown to ten million since being designated a Special Economic Zone in 1979, Ping An Finance Center will anchor a new business district.
A glass and stainless steel facade with stone elements at the base, the tower will contain more than 100 stories of office space occupied principally by the Ping An Insurance Company of China and its many financial services subsidiaries. The uppermost floors in the pyramidal top will contain a public observation deck on floor 116 and the private Ping An Club on levels 117 and 118. The 67.5 meter needle spire, which will be completed after the tower opens, will bring the vertical height to 660 meters—making Ping An taller than Shanghai Tower (632 meters) but second to the 729-meter Suzhou Zhongnan Center which is still in design.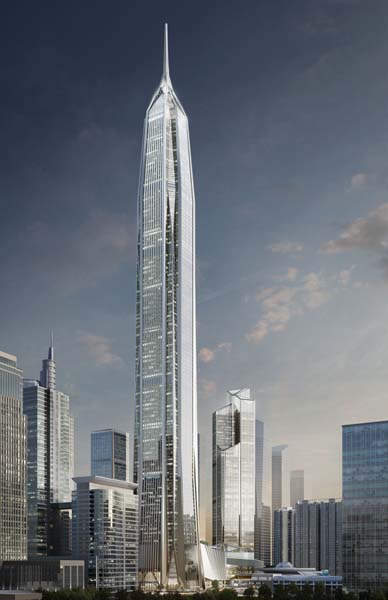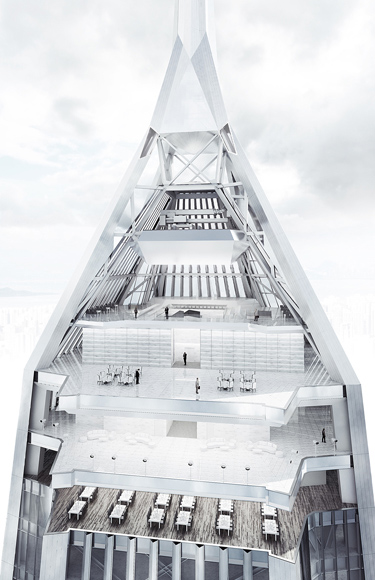 Rendering of observation deck and private club. Image courtesy Kohn Pedersen Fox Associates.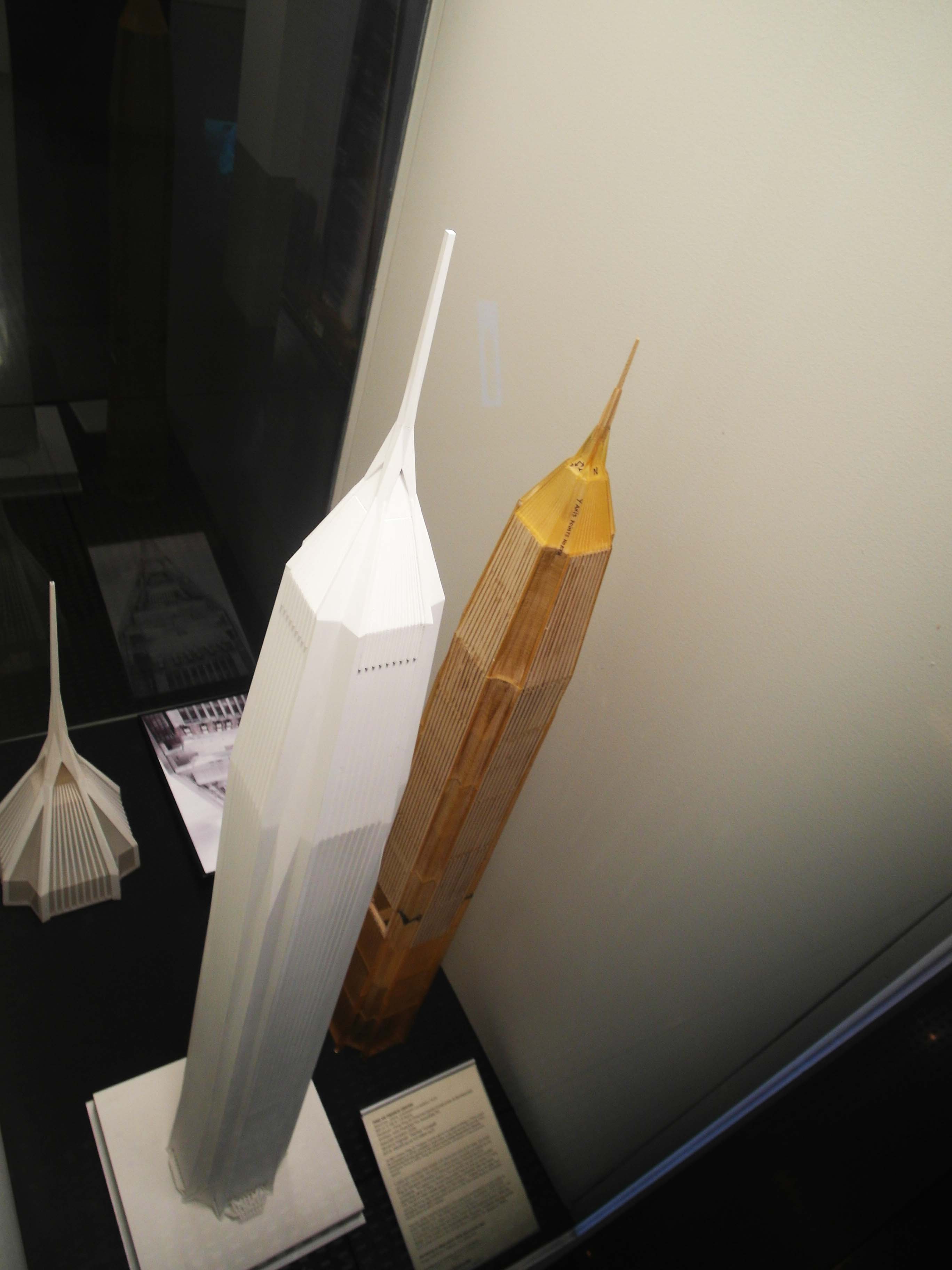 Installation view.
The two white models featured in this case are architectural models made by Kohn Pedersen Fox. The balsa wood and acrylic "aeroelastic" wind tunnel model, designed to measure the overturning forces of wind and the natural rate of rhythmic rocking back and forth, known as the building's period, tests the design of the tower's structural engineers, Thornton Tomasetti, and like all the wind tunnel models in the exhibit, were created by the laboratory RWDI.