The Skyscraper Museum is devoted to the study of high-rise building, past, present, and future. The Museum explores tall buildings as objects of design, products of technology, sites of construction, investments in real estate, and places of work and residence. This site will look better in a browser that supports web standards, but it is accessible to any browser or Internet device.
Empire State Building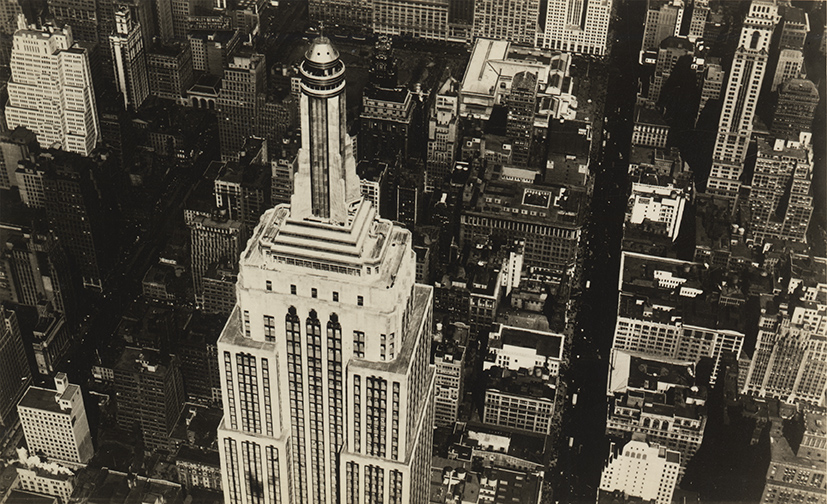 Aerial view of the Empire State Building observatories, New York. Historic postcard collection of The Skyscraper Museum.
Completed in 1931, the Empire State was the world's first 100-story building – or rather, the equivalent of 102 stories, since the floors between the 86th floor observation deck and the small room at the apex of the mooring mast were only estimated levels.
The silver spire that gives the skyscraper its iconic silhouette and twenty percent additional height was a later addition to the design of the 1,050-foot, flat-topped office building illustrated in this architectural elevation. The height evolved from 80 to 85 floors, topped with an observation deck that was designed to be a major tourist attraction and revenue stream.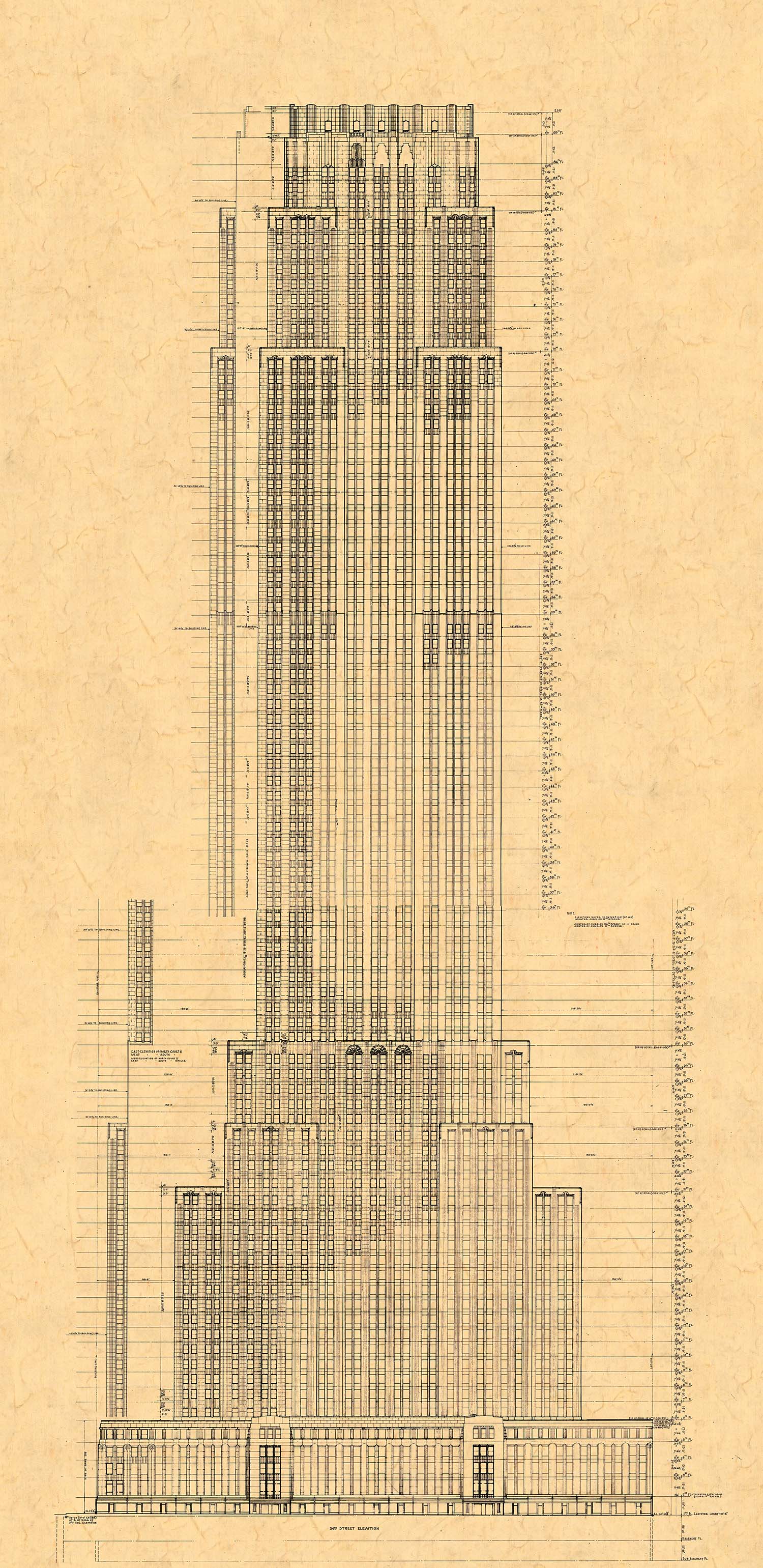 The main elevator banks serving the office floors from the lobby ended at the 80th floor, which was the "economic height" of the building – that, is, the most efficient and profitable number of stories. For floors 81 to 85 and the observation deck, visitors transferred to a separate, short shaft of elevators.
The addition of the 200-foot "mooring mast" – which brought the total height to 1,250 feet – was clearly intended to decisively claim the title of world's tallest building. The Chrysler Building had topped out in October 1929 at 1,046 feet, surpassing 40 Wall Street at 927 feet. In December, newspapers reported that the Empire State would be topped with a stainless-steel spire that would serve as a landing station for dirigibles for long-distance business travelers.
Announcing this feature to the press, the President of the Empire State Building, former Governor Alfred E. Smith noted: "Thus the structure will be not only the tallest building in the world, but the first to be equipped for a future age of transportation that is now only a dream of pioneers in aviation."
The mooring mast was constructed, but never used: no dirigible ever successfully docked there. The greatest success at the top of the Empire State has been the observation deck, which through the decades has seen tens of millions of tourists and today welcomes more than four million annually to enjoy the best views in the city.
As the example of the Empire State Building suggests, even developers designing a speculative property with a keen eye to cost and return see value in attention-getting height and design.