The Skyscraper Museum is devoted to the study of high-rise building, past, present, and future. The Museum explores tall buildings as objects of design, products of technology, sites of construction, investments in real estate, and places of work and residence. This site will look better in a browser that supports web standards, but it is accessible to any browser or Internet device.
Guangzhou IFC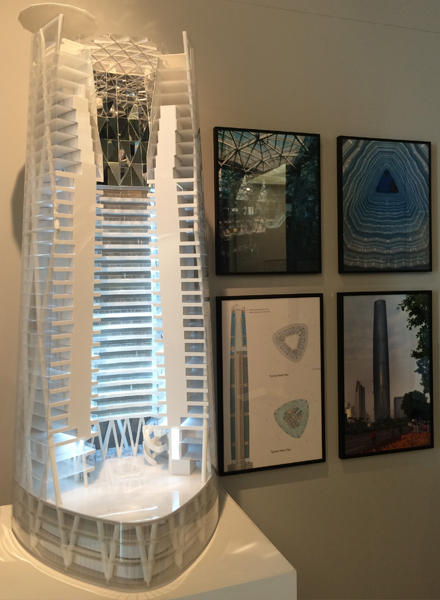 Installation view.
Guangzhou, China, 2010
440 m/ 1,439 ft/ 104 floors
Developer: Yuexiu Property Company Limited
Architect: Wilkinson Eyre Architects LTD
Structural Engineer: Arup
G.F.A: 3.1 million sq ft
Completed in 2010, the Guangzhou International Finance Centre (IFC) is one of a pair of supertalls - along with Chow Tai Fook Centre, still under construction – that frame the main axis of a new business and cultural zone linking the commercial district in the north with the Pearl River to the south.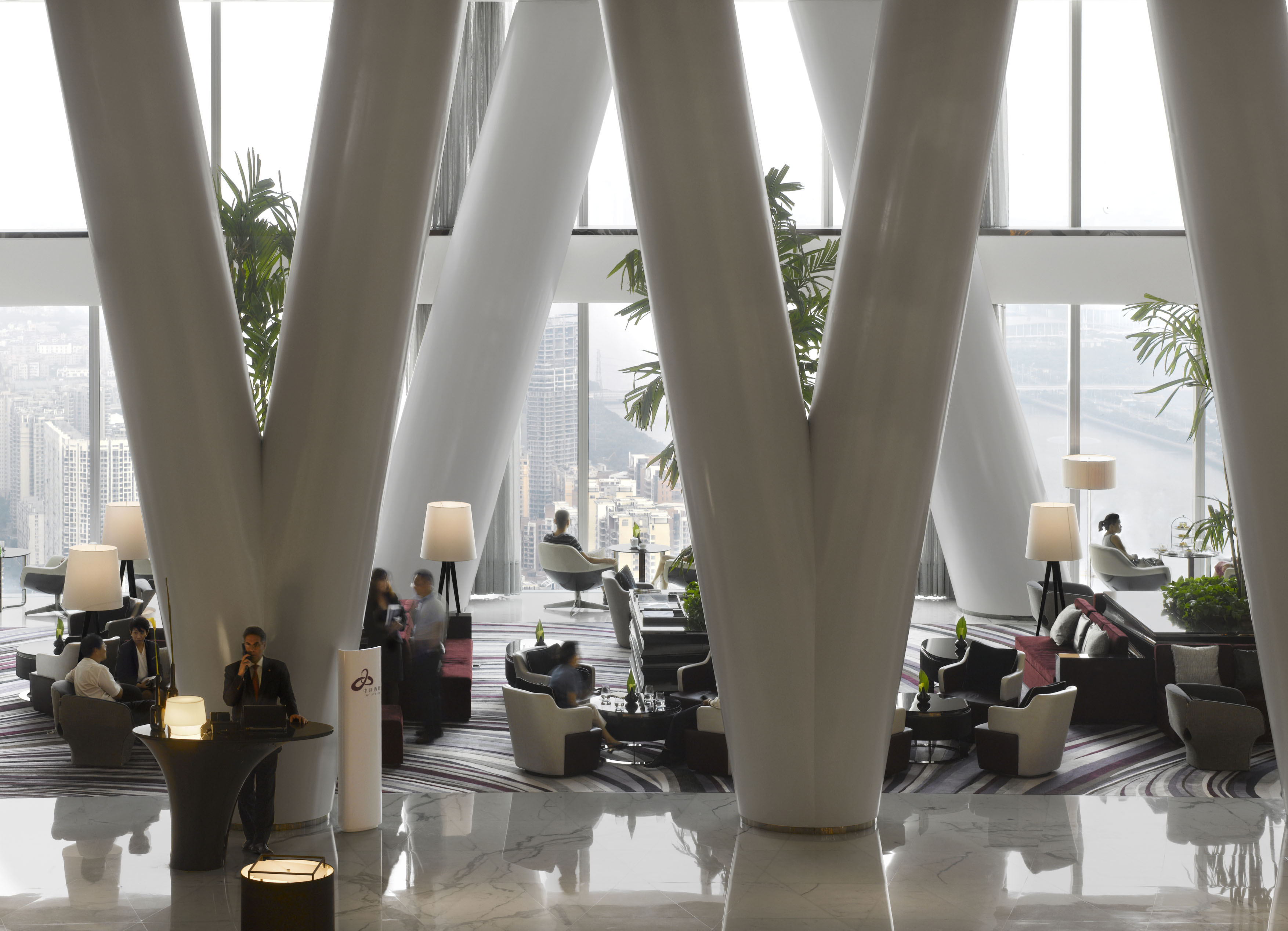 Photo of hotel lobby. Courtesy of Wilkinson Eyre Architects, right photo credit Will Pryce.
The commission for the IFC was won in a competition by the London-based architects Wilkinson Eyre and was the firm's first skyscraper. The 440-meter tower rises from a triangular footprint with rounded corners, giving the form an overall curved façade. The lower 66 floors contain office space, and a luxury hotel with a full-height atrium, seen in the model photographed below, stretches another 30 floors above before reaching two observation levels at the summit. Rising out above the uppermost floor is a helicopter-landing pad.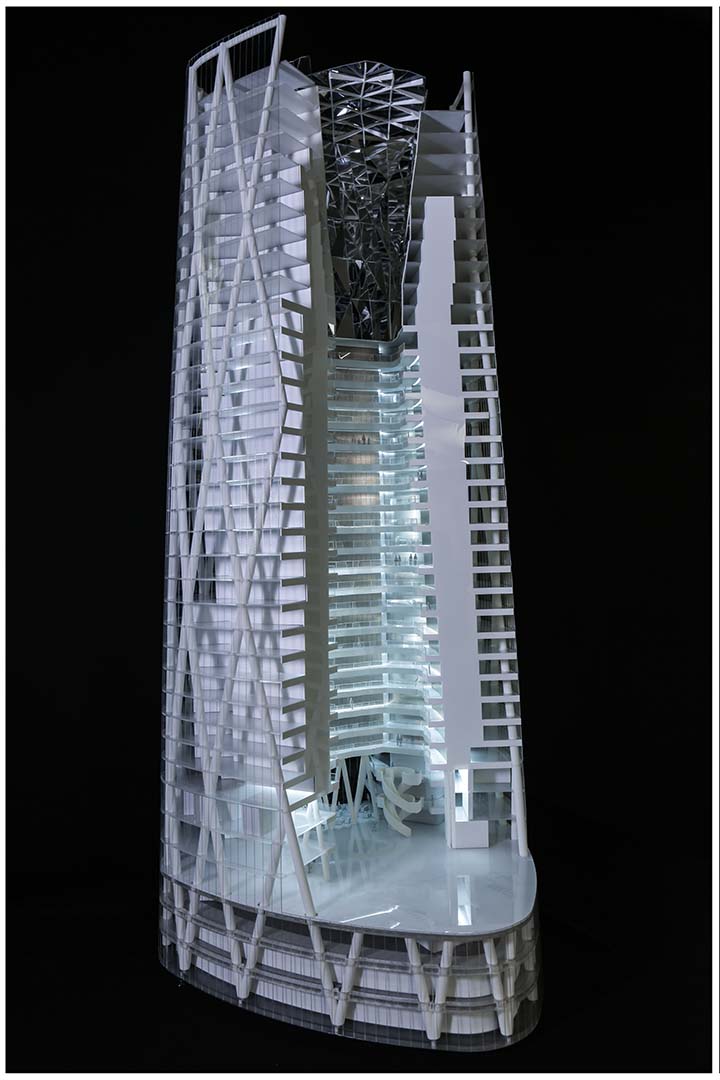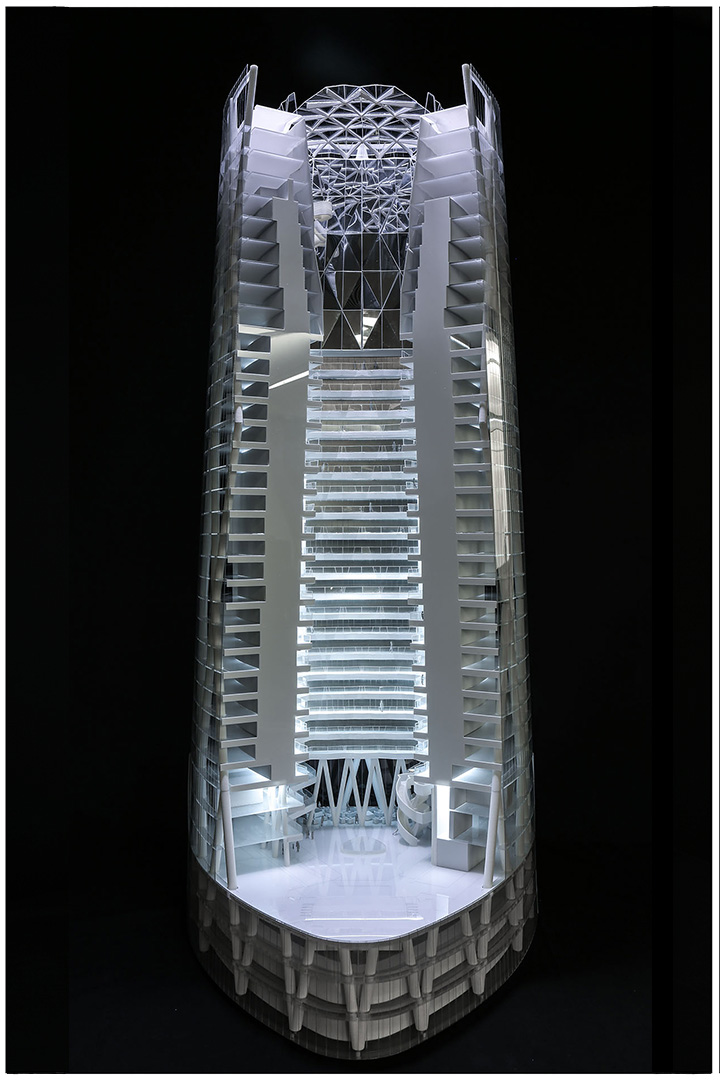 Model showing atrium hotel, observation lounge, and helipad. On loan from Wilkinson Eyre Architects
The building's most distinctive feature is its perimeter diagrid structural system, which allows for column-free floor plates and drastically reduces the tonnage of steel required for construction. Engineers at Arup relied on computer analyses to obtain the precise geometry of the diagonal frame, which is clearly visible through the building's seamless glass façade.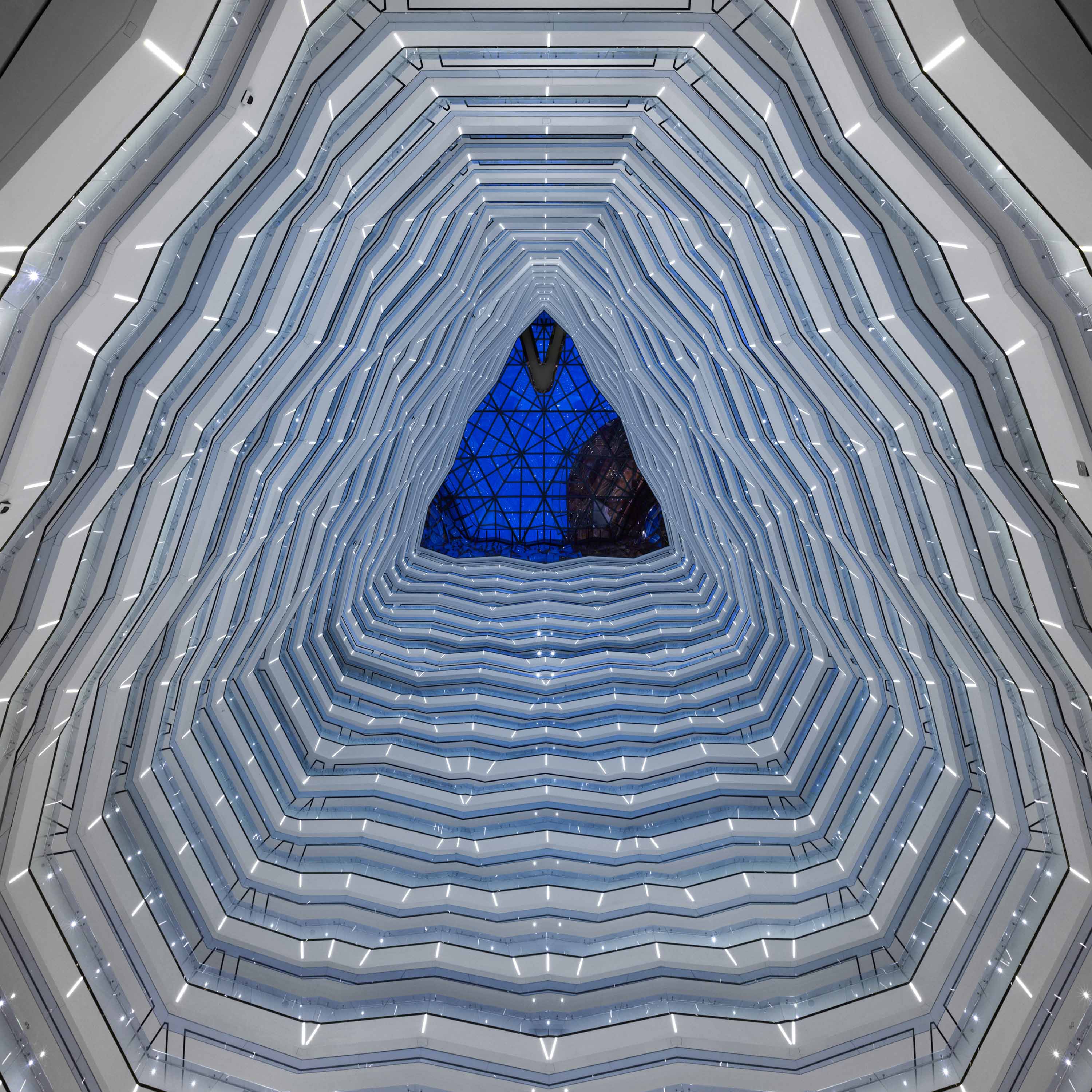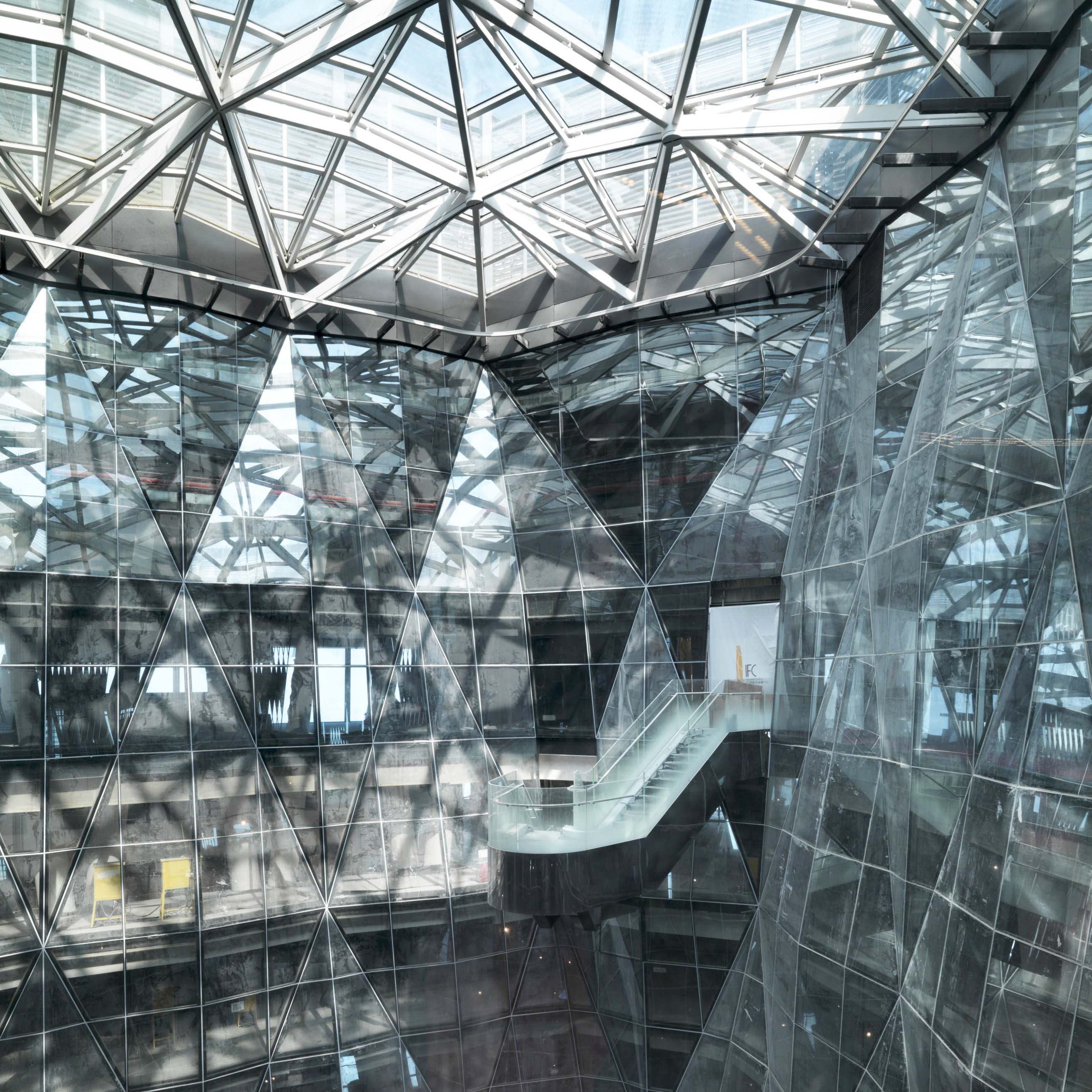 The above photos show the open, glass atrium at the top of the tower. Left photo credit Will Pryce. Courtesy of Wilkinson Eyre Architects.