The Skyscraper Museum is devoted to the study of high-rise building, past, present, and future. The Museum explores tall buildings as objects of design, products of technology, sites of construction, investments in real estate, and places of work and residence. This site will look better in a browser that supports web standards, but it is accessible to any browser or Internet device.
OBSERVATION DECKS AND PUBLIC SPACES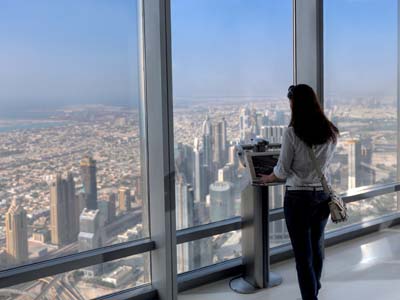 Observation deck at 148th level at the top of the Burj Khalifa "Sky Experience." Courtesy of EMAAR
Views from the tops of skyscrapers have high value. Public, but ticketed, observation decks have been included in the majority of supertalls, an array of which are shown here. Other public, but elite uses are high-end restaurants and bars, and functions in luxury hotels such as swimming pools.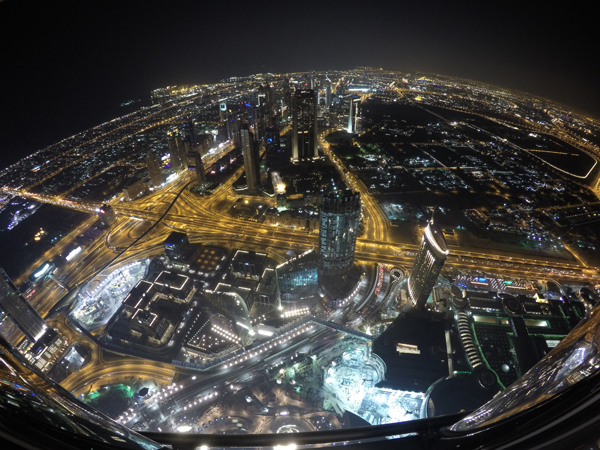 Photo looking down at Dubai from the 124th floor observation deck by Georgi Kyorlenski
This video compiles views from the public spaces at the tops of skyscrapers, including observation decks, hotel bars and restaurants, and swimming pools. The diversity of activity found at the tops of supertall towers exemplifies the perennial interest shown by visitors in experiencing the views from great heights, as well as the economic benefits for building owners.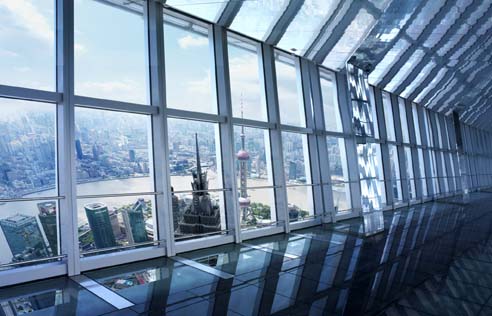 The glass-walkway of the Shanghai World Financial Center Sky Walk 100. Courtesy of Kohn Pederson Fox.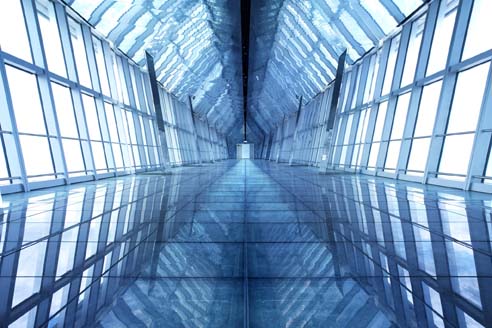 The glass-walled walkway of the Shanghai World Financial Center Sky Walk 100 Photograph by Mori Building Company.
The set of images above show just two of a multitude of observation decks available to tourists in the Pudong District of Shanghai. The view from Shanghai World Financial Center in the photograph includes two buildings, Jin Mao and the Oriental Pearl Tower, that offer public observation floors, as well.