The Skyscraper Museum is devoted to the study of high-rise building, past, present, and future. The Museum explores tall buildings as objects of design, products of technology, sites of construction, investments in real estate, and places of work and residence. This site will look better in a browser that supports web standards, but it is accessible to any browser or Internet device.
HIGH RISE VS SKYSCRAPERS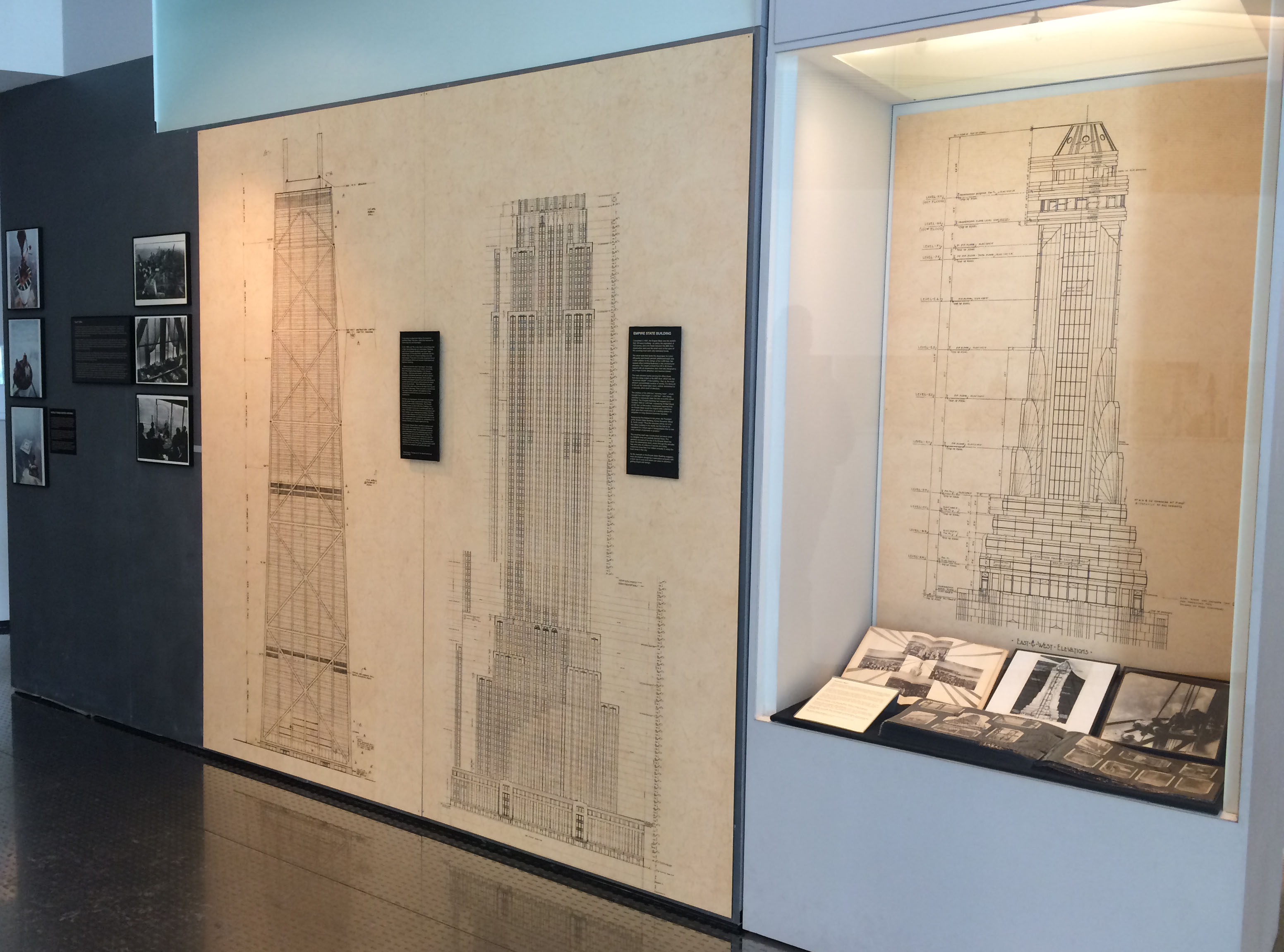 In an essay on skyscraper history, the renowned architect Cesar Pelli drew a distinction between the terms high-rise and skyscraper:
In the 1960s and 70s, it was clear to all architects that a high-rise building was not a skyscraper. Buildings such as the Seagram Building were never called skyscrapers. On the other hand, we all knew that the Empire State and the Chrysler buildings were real skyscrapers. There were commonly recognized formal and ideological differences between skyscrapers and high-rise buildings.
…When we hear the word "skyscraper," the image that immediately comes to our minds is most likely that of the Empire State Building or the Chrysler Building…. Both are point towers, with the vertical dimension completely dominant and with an almost identical image from all directions. Both buildings develop considerable upward thrust that culminates in a great crown that resolves and continues this thrust up into the sky itself…. Their silhouettes are easily recognizable, even when seen in the New York fog and from many miles away. These are works of architecture that glory in their optimism and celebrate in their verticality the extraordinary achievement of their construction.
Of these two skyscrapers, the Empire State Building has the purest image; a pre-eminent object filling its block in the center of Manhattan. The Chrysler Building shares its block with other buildings, thus it is not possible to perceive its entire height from all sides. The tower and its base are not of one piece and from nearby it is an unexceptional building. Yet when seen at some distance the tower becomes detached from its base and with its stainless steel crown it is all that a skyscraper ever wanted to be, exhilarating in its beauty, soaring and majestic against the sky.
The Chrysler, Empire State, and RCA buildings mark the maturity of an architectural search that started some sixty years earlier. This exploration produced several masterpieces and collectively gave form to Manhattan and several other American cities. The most complete and successful urban form was that of downtown Manhattan as it existed from the late twenties until the early fifties. The skyscrapers made Manhattan into one of the great city forms of the world with the most powerful and uplifting silhouette.
"Skyscrapers," Perspecta 18, The Yale Architectural Journal (1982)