The Skyscraper Museum is devoted to the study of high-rise building, past, present, and future. The Museum explores tall buildings as objects of design, products of technology, sites of construction, investments in real estate, and places of work and residence. This site will look better in a browser that supports web standards, but it is accessible to any browser or Internet device.
Empire State Building Mooring Mast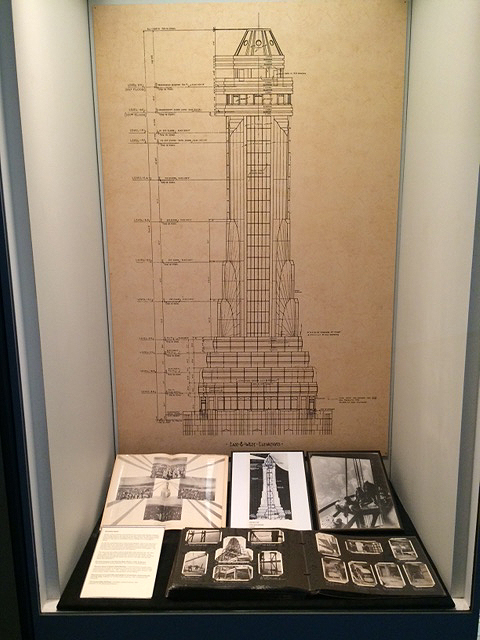 Installation view


Shreve, Lamb, & Harmon, the architects of the Empire State Building, designed the mooring mast as a 200-foot tall, modernistic metal tower, flanked by stylized wings clamped tight to the ribbed shaft and topped with a small octagonal room that was to serve as the embarkation point to transfer onto a transatlantic airship.
As with the ornamental vertex of the Chrysler Building, most of the mast had no occupied floors, but was simply a steel skeleton clad in sheet metal of Nirosta stainless steel. The construction of the framework is documented in the Lewis Hine print of iron workers and in the scrapbook of progress photographs – one of the Museum's most prized items of its collection.

The views from the rooftop outdoor observation deck and from the 102nd floor room – after the plan for mooring dirigibles was quickly abandoned – were unparalleled. At once high above the city, but also at its very center, the top of the Empire State became the vehicle from which to see New York and the object that represents it.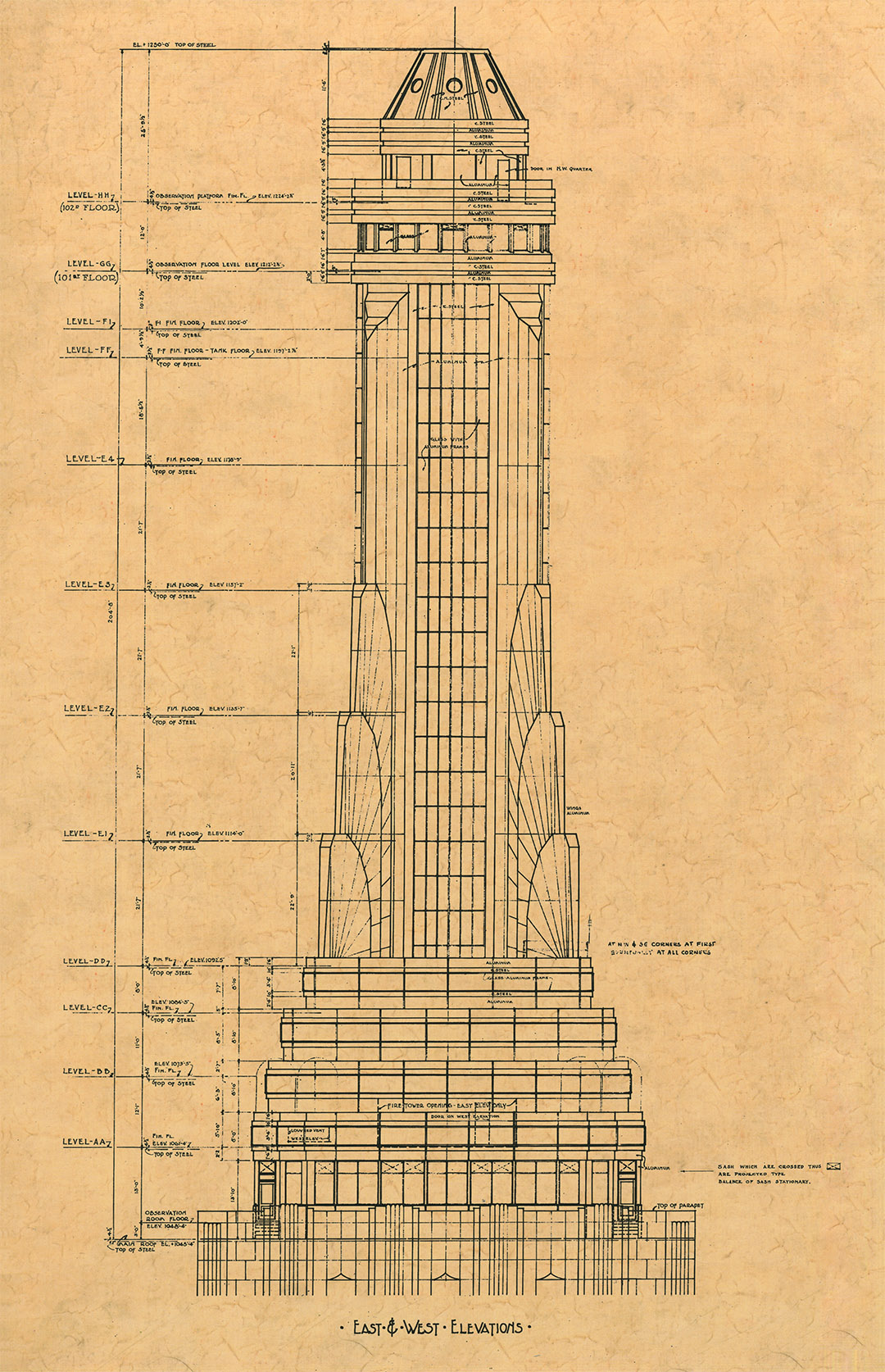 Elevation drawing of the Mooring Mast, Shreve, Lamb, & Harmon, Reproduced from a working drawing in the collection of Michael Barry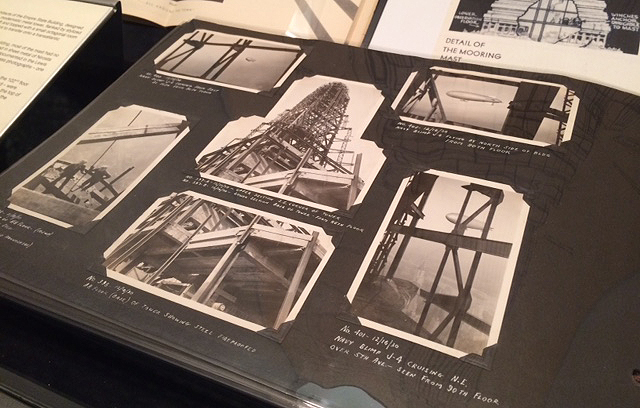 "Erection Views of Empire State Building," a hand-bound photograph album, organized and compiled by the general contractors of the Empire State Building, Starrett Brothers & Eken, Inc., 1931. Collection of The Skyscraper Museum, Gift of Karl Dudley "Hobey" Pierson, the grandson of Paul Starrett.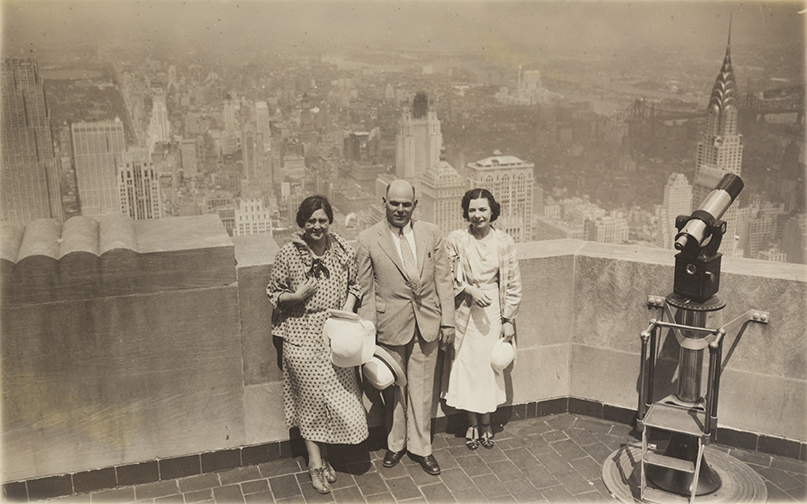 Aerial view of the Empire State Building observatories, New York. 1935. Historic postcard collection of The Skyscraper Museum.